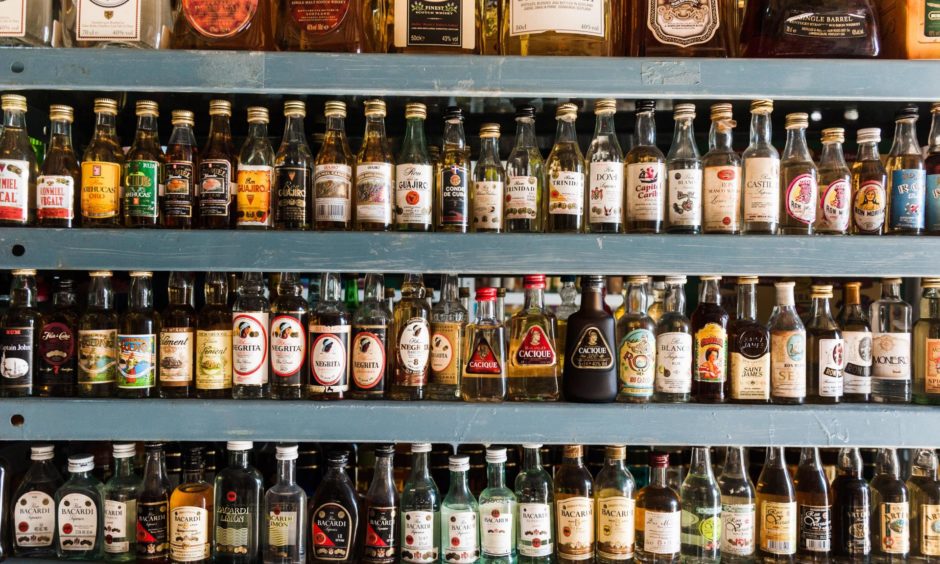 Stumbling across a box of miniatures nudged Brian Townsend to recall the perils facing the hospitality industry in Scotland.
More than almost any other sector, hospitality in Scotland has been severely hit by the coronavirus crisis and, understandably, there are fears that countless pubs, restaurants, cafes and hotels will not survive, along with many other tourist attractions obliged by the pandemic to shut their doors.
I was reminded of this by a chance find the other day – a long-forgotten box of whisky miniatures I unearthed during a minor and early spring clean.
All had languished there for years, their labels all brown and sometimes almost illegible from age. Some I had bought myself on the spot, some were given to me and some came as a collection put together by another great whisky fan.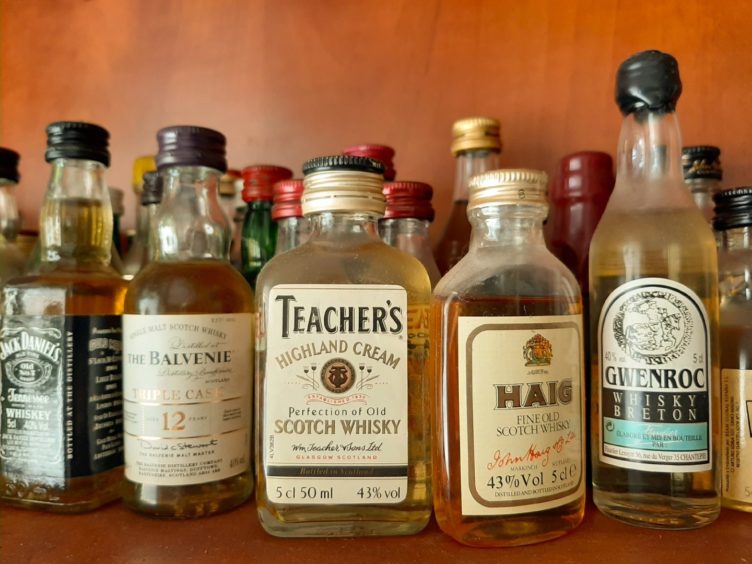 What struck me was the amazing range of locations in Scotland – and further afield – which offered, and hopefully will again offer, whisky miniatures as souvenirs.
They came from distilleries, hotels, castles, institutions, towns, villages and islands.
Most were from well-known distilleries, alphabetically from Aberfeldy to Tullibardine. Some even carried dates, the earliest being 1969, or 52 years ago.
House of Commons
Others came from castles and great houses such as Scone, Linlithgow, Blair, Cawdor, and also the House of Commons and Harrods.
Hotels in Pitlochry, Ballater, Oban and elsewhere were the origins of others. Many were from locations, from the famous to the obscure – Culloden to John O'Groats, Uist to Newton Stewart, but mainly from St Andrews.
Many had animal connections, from the familiar – Famous Grouse, Pig's Nose and Sheep Dip – to such oddities as Puffin's Pleasure, Ram's Dram, Ptarmigan, Pheasant Plucker and the Glorious 12th.
Several were named after or linked to Nessie, including the quirky Monster's Choice.
There were even a few miniatures from Ireland, a Welsh whisky called Prince of Wales and a few from India.
Finally, long-vanished brands such as White Heather, a blend based on Aberlour, popular in the 1960s but discontinued in the 1980s.
A trip down Memory Lane.
---
Read more on drinks…
Amber Lights: German discount supermarkets offer some great drams
Amber Lights: Latest new expression from Kingsbarns Distillery is intriguing…