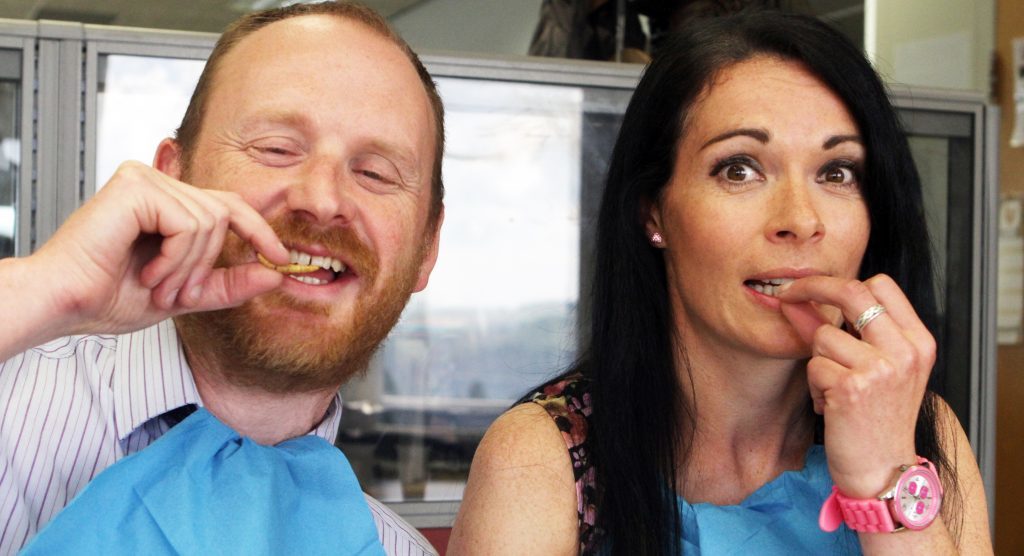 Michael Alexander persuaded some Courier colleagues to try the Edible Bug Challenge as visitors to this weekend's Royal Highland Show get a light-hearted lesson on a potentially serious global food crisis.
When biscuits and cakes appear at The Courier's Kingsway offices in Dundee, they don't tend to hang around for long.
But would anyone at Courier Towers be brave enough to breakfast on bamboo worms, lunch on leafcutter ants and dine on June beetles?
I decided to find out after a fairly innocuous looking cardboard box landed on my desk containing sealed packets of the (deceased) crunchy critters.
The package arrived to promote the award-winning bug eating challenge from Harper Adams University in Shropshire.
In 2015 more than 5,300 people throughout the UK took the challenge of munching on various dead insects prepared as snacks.
And this weekend visitors to the Royal Highland Show at Ingliston will be able to try it for themselves.
Taking on the role of 'Ant and Dec', Courier cameraman David McCann and I decided to hunt down some willing 'volunteers' in the office – and invite them to dine at our special 'bush tucker restaurant'.
Amazingly, many colleagues suddenly had somewhere else they needed to be.
"I'm a Courier Celebrity – Get Me Out Of Here!" went the cry!
But I knew we could rely on Courier news editor Alan Richardson and intrepid features writer Gayle Ritchie to rise to the challenge. They are always game!
First up, on our exquisite three-course menu – BBQ bamboo worms for starters. Looking remarkably like decomposing scampi fries, they are in fact the larvae of the grass moth and a Thai delicacy apparently. About 26% of their body weight is protein and 51% fat. A healthy, gluten-free, high protein super food if ever there was one! But what about the taste?
Looking pensive, Alan bit in with a crunch and was pleasantly surprised. He said: "These are all right. A bit like a soft Nik Nak!"
Gayle added: "Mmm. It's a surprising texture. Not unpleasant. Rather salty. Perhaps not the most aesthetically pleasing snack, but not too bad!"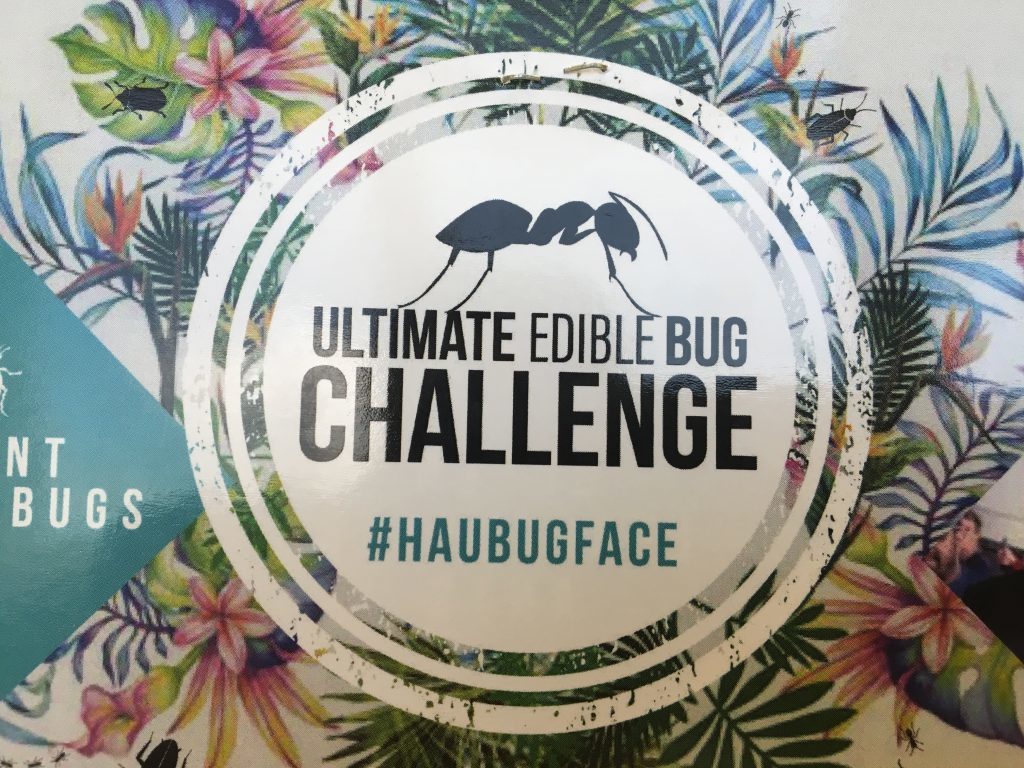 So on to the main course. Queen leaf-cutter ants are not something we often see here in the UK. But these are served like popcorn at cinemas in Columbia where they are known as 'Hormigas Culonas' – which literally translates as 'big-bummed ants'.
First prepared by the Guane Indians more than 500 years ago, they contain around 20% protein, 33% unsaturated fat and are thought to possess aphrodisiac properties!
Flavoursome
Alan said: "I hadn't realised it would be so flavoursome. It really does taste of bacon and pistachio!"
Gayle said: "It tastes much better than that budget brand packet of Monster Munch I had the other day!"
And what about dessert? Well, what better pudding than a nice juicy June beetle. More frequently recommended as a tasty food for pet toads and lizards, June beetles are a fantastic source of protein for people too. In fact Native Americans roasted them over coals and used them as a grab-snack!
Sadly we only had one sample to try. And Alan, being a gentleman, agreed to take the hit.
Less than impressed by the crunchy texture, he said: "I was expecting some kind of moisture in it considering the size. It was dry and there was a lot of eating in it – it was a bit like eating charcoal  -whatever eating charcoal tastes like! It would benefit from a dip!"
Last Rolo
Gayle added: "Ah well, in the same way as I would give my last Rolo to a friend, I thought Alan should have the honours!"
Following the success of the Edible Bug Challenge in 2015, Sarah Swinnerton, Harper Adams University marketing officer for shows and events, said there was a serious message behind the challenge, which is touring agricultural shows in the UK.
She said: "The world needs to secure its food supplies for an ever-expanding population. If things don't change, we face a global crisis come 2050, when the total population is expected to hit nine billion.
"The traditional plant-based diets of some countries are being replaced by protein heavy diets as wealth grows. Insects provide more or equal protein per bite than many of the types of meat and fish we already eat, and are far more sustainable to produce.
"We've made it our mission to show people that there's no need to be squeamish about eating bugs – they really can be quite tasty!"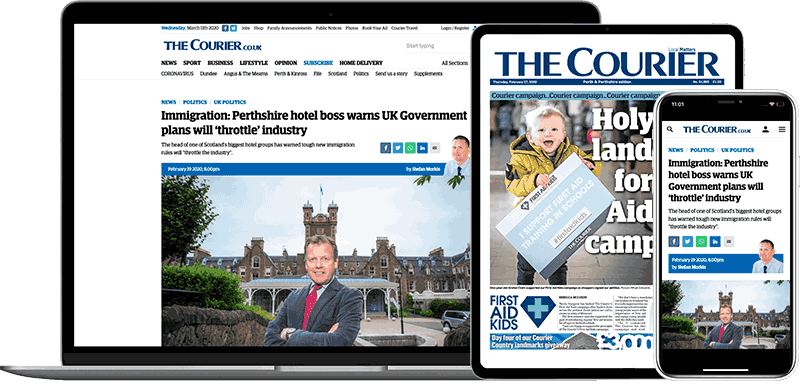 Help support quality local journalism … become a digital subscriber to The Courier
For as little as £5.99 a month you can access all of our content, including Premium articles.
Subscribe