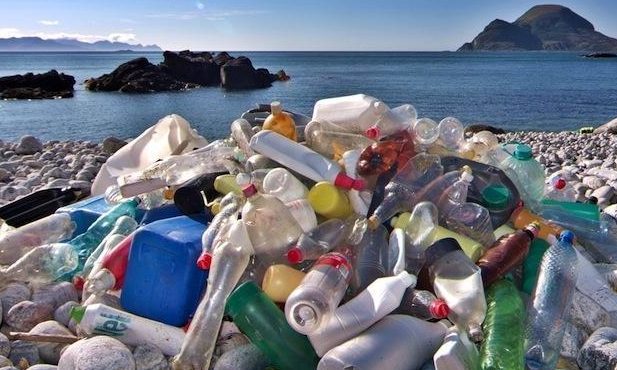 Does a deposit return scheme (DRS) for bottles and cans in Scotland hold the key to the war on plastic waste? Michael Alexander reports.
The world's largest drinks company Coca-Cola is backing a deposit return scheme (DRS) on plastic bottles and cans in Scotland, following an announcement that marks a complete reversal of its previous policy.
The drinks giant, which had been lobbying against such a move for years, has thrown its support behind a radical scheme that could see customers pay up to 10p extra on bottles and cans with the fee refunded when these were returned empty to collection points.
It's similar to glass bottle return schemes that have been operated by Scottish soft drinks companies in the past.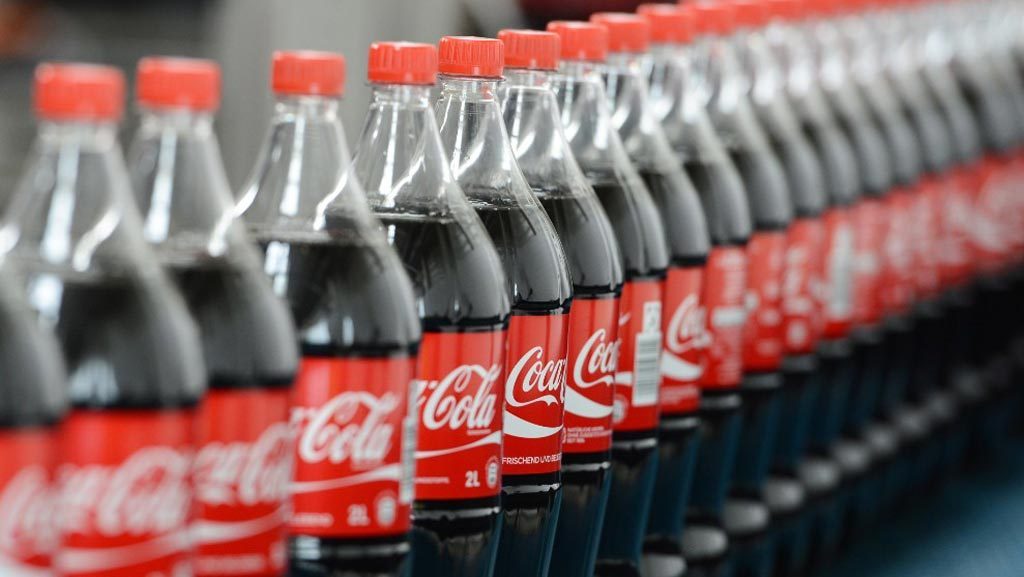 However, with as many as 16 million of the 35.8 million plastic bottles consumed in the UK every day going un-recycled – and many of these ending up littering beaches and polluting the seas – campaigners believe the backing of Coca Cola could boost the chances of the Scottish Government pressing ahead with plans for a universal DRS scheme.
The Association for the Protection of Rural Scotland (APRS) group has led the "Have You Got the Bottle?" campaign, lobbying ministers to bring in a deposit scheme.
Confirming that Coca-Cola had embarked on a major review of its sustainable packaging strategy, a company spokesman said: "It's already clear from our conversations with experts that the time is right to trial new interventions such as a well-designed deposit return scheme for drinks containers, starting in Scotland where conversations are underway.
"We've also been talking to and listening to our consumers and know two thirds (63%) of them support the introduction of a deposit return system in the UK, and half (51%) say they'd be more likely to recycle as a result.
"From our experience elsewhere in Europe, we know that deposit schemes can work if they are developed as part of an overall strategy on the circular economy, in collaboration with all industry stakeholders."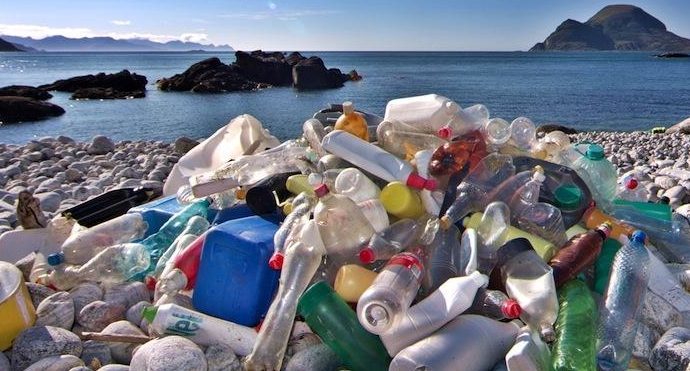 Zero Waste Scotland, which has been supporting the Scottish Government in gathering evidence on the implications of a DRS for Scotland, predicts it would boost recycling rates to more than 85%, saving local authorities £13m a year on kerbside collections.
Similar schemes operate in 17 countries worldwide, including Norway which has a 96% bottle return rate.
Dr Sue Kinsey, Senior Pollution Policy Officer at the Marine Conservation Society said: "Drinks containers such as bottles and cans make up over 10% of litter found on our beaches every year and this system would lead to a reduction in litter and to cleaner and safer seas both for ourselves and for marine wildlife."
Tansy Torkington, part of the Transition Team at St Andrews University working on their Zero Waste Scotland-funded Zero Waste Project, said single use plastic drinks bottles have been a growing concern for years.
The Marine Conservation Society sea champion, who will be running a Great British Beach Clean at St Andrews East Sands from 9.45am on March 3, said discarded bottles pose a particular hazard to wildlife.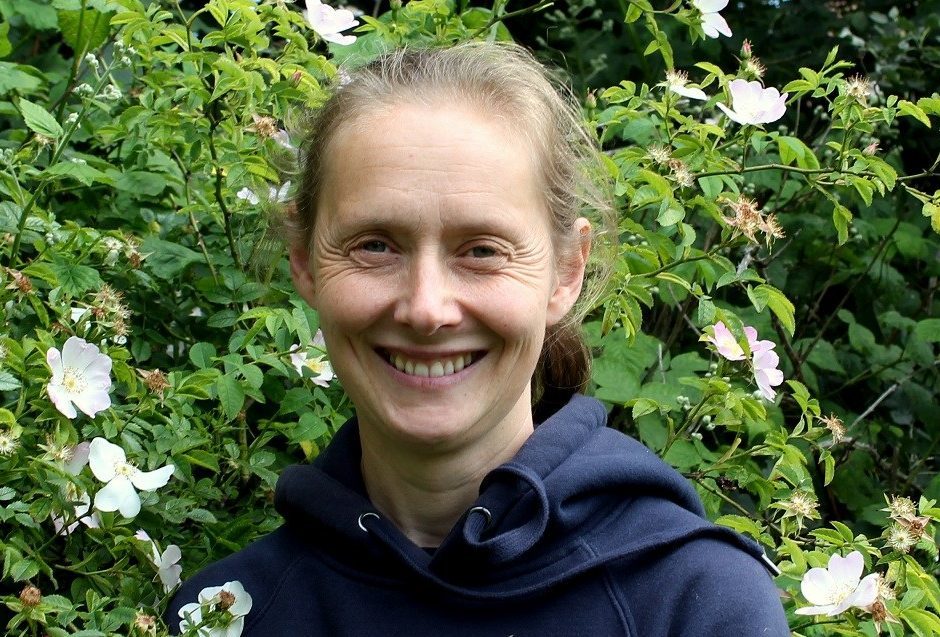 Tansy, who said the team's previous research helped influence the Scottish Government's recent plastic bag charge legislation,  said: "A deposit scheme that encourages people to recycle their plastic drinks bottles is a really good idea and something we would completely support.
"However there is a great deal of support from students to ban single use drinks bottles completely in the university and support people to have a reusable water bottle instead."
Of course, bottle collection schemes are not new. People across Scotland have fond memories of the brightly coloured Bon Accord lorries coming to collect their empties and replenishing them with fresh bottles of bonacola or cream soda, back in the 1980s and beyond.
Now, with the iconic soft drink company brought back to life in 2016, co-founders Karen Knowles and business partner Nathan Burrough, say the company has ambition "a little further down the line" to invest in an electric lorry to make local deliveries and collections.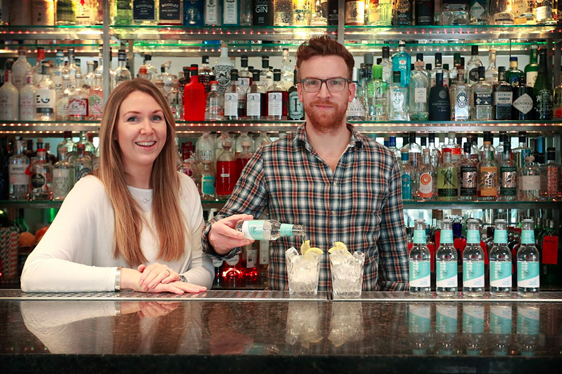 "We recently began exporting our newly launched tonic, cloudy lemonade and rhubarb soft drinks to Denmark where there is already a deposit scheme in place – Dansk Retursystem," explained Nathan.
"In preparation for export, we adapted our labels to highlight that our packaging is part of the scheme; enabling Danes to drop-off used Bon Accord bottles to their local supermarket, at which point a small deposit is returned to them."
However, Irn Bru manufacturer A.G. Barr, which highly values its environmental responsibilities, believes a DRS scheme would have to be carefully thought through.
A spokesperson for A.G. Barr said: "As one of the last companies to operate a returnable glass bottle system we ended our scheme last year as we had seen the return rate fall to the point where only half of our bottles were being returned.
"As kerbside recycling improved consumers were increasingly choosing the convenience of recycling at home.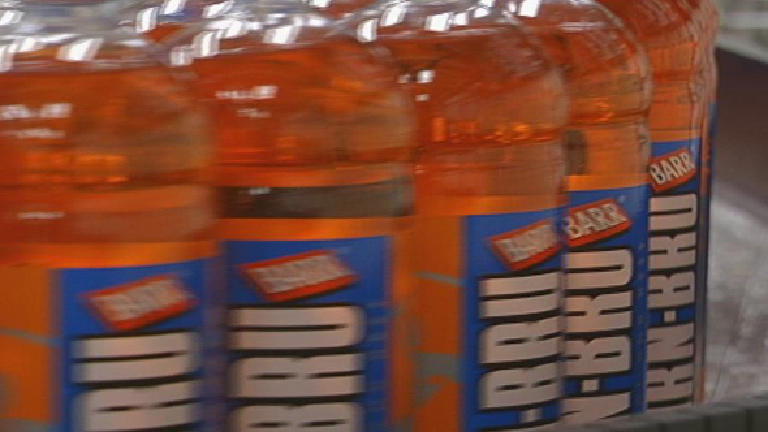 "We have well-established household recycling in Scotland so any initiatives aimed at improving recycling and reducing litter should complement the existing system and be convenient for the public."
A Scottish Government spokesperson said: "The Scottish Government is considering the benefits and drawbacks of a deposit return scheme.
"Such a scheme has the potential to reduce litter and improve recycling, but other factors must be taken into consideration."