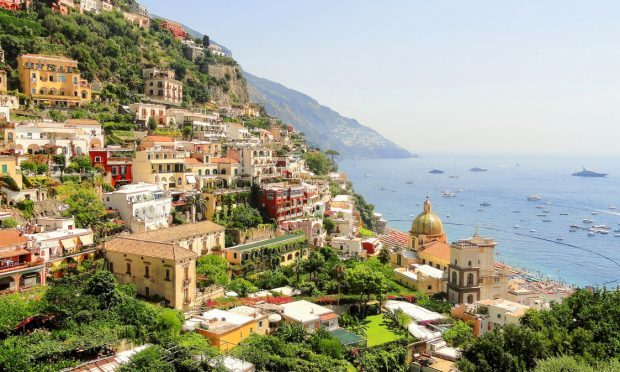 Fabio Teti, head chef and new proprietor of Ciao ltalia, Dunfermline, tells Caroline Lindsay about his love for his homeland
I am from the Campania region of Italy, which has Napoli, home of the Pizza, as its capital. Campania is certainly a stand out region when it comes to local ingredients, inventiveness and traditional recipes. My passion is to interpret recipes used today in Italy, especially in Campania, and to give them a new twist for my Scottish customers.
Everyone has heard of Neapolitan tomatoes which make the famous sauce for pizza. I am fond of Pizzella Fritta, a fried pizza topped with fresh tomato sauce, buffalo mozzarella and basil. I make my own version of Pasta E Fasul, a hearty Neapolitan soup, made with borlotti beans, pancetta, pasta and tomato.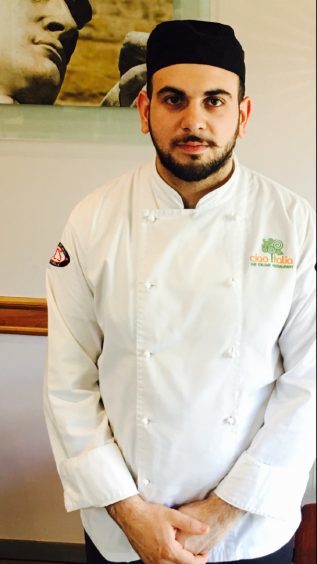 Another passion of mine is for matching different types of pasta to the appropriate sauces – we take this very seriously in Italy! The size, shape, width and thickness of all types of pasta is governed by many local rules, which influence production techniques. One of my favourites is Mezzi Paccheri pasta, a short tube shape pasta, ideal for catching and holding sauce. The consistency and weight of a pasta filling often governs what shape the pasta will be, to give the person eating it a completely satisfying experience.
Whilst Neapolitan dishes are close to my heart, all of the Italian regions are special when it comes to local produce, and little wonder the whole of Italy is known as "the kitchen of Europe". Year round there is always something very special to cook with. Eating a meal with family and friends beside you is just as important as the ingredients you use though, and the time you take to prepare it.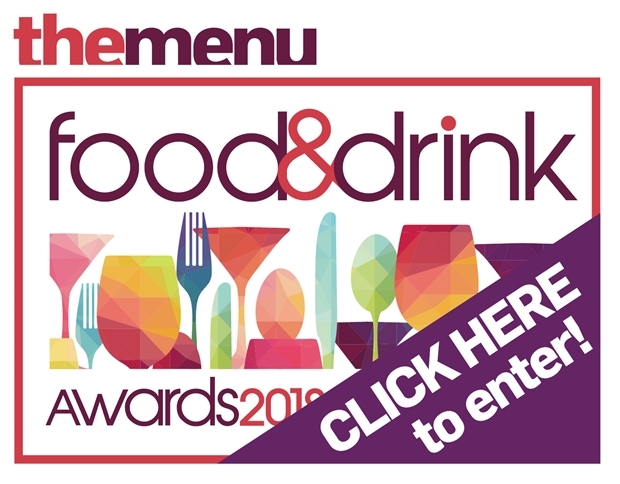 Italy's kitchen has tremendous diversity with the Mediterrean areas bordered by the sea, such as Sicily, Campania and Calabria, as well as the islands of Sicily and Sardinia, provide predominantly seafood based recipes. As you move further inland into the more mountainous regions of Italy, you encounter dishes with more meat, pulses and vegetables, especially many types of delicious and warming stews, laden with flavour. It's hard not to be passionate about such a wonderful larder!
Christmas cheesecake
Cuts into 10 slices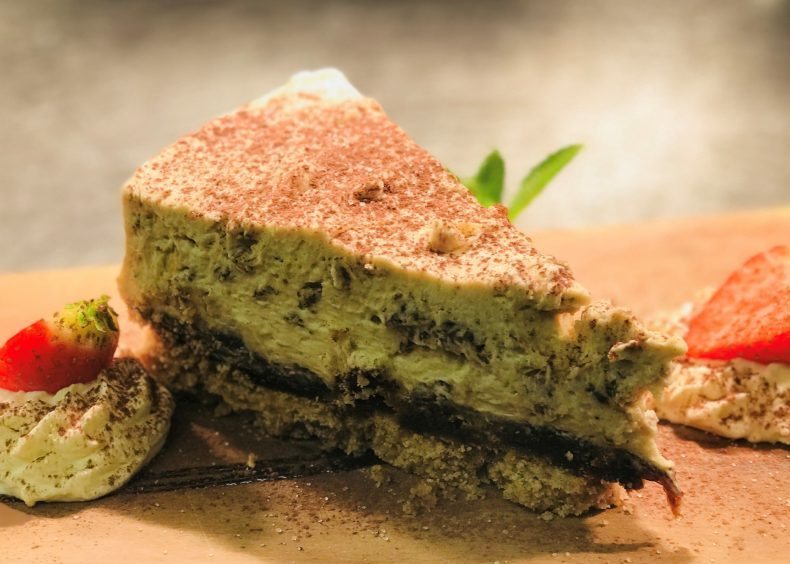 Ingredients
For the base
200g ginger nut biscuits, crushed
30g light muscovado sugar
1 tsp flaky sea salt
110g unsalted butter, melted
For the filling
240g Christmas pudding
30ml brandy & 30ml stout
1 orange, zested
2 x 280g tubs full-fat cream cheese
300ml pot double cream
200g light muscovado sugar
2 vanilla pods, split and seeds scraped
Directions
To make the base, mix the gingernuts and sugar in a large bowl and sprinkle in the flaky salt. Pour in the melted butter and mix with a wooden spoon to form a biscuit crumb-like mixture. Press into a 20cm round springform cake tin, spreading the mixture in an even layer to the corners. Chill in the fridge for 30 mins until set.
Put the Christmas pudding, brandy, stout and orange zest in a blender, and whizz to a purée.
Using an electric hand whisk, beat the cream cheese with the double cream, sugar and vanilla seeds, then fold through the purée. Spread the mixture over the biscuit base and leave to chill in the fridge overnight.
Release the cheesecake from the tin, slice and serve. Will keep for three days in the fridge.