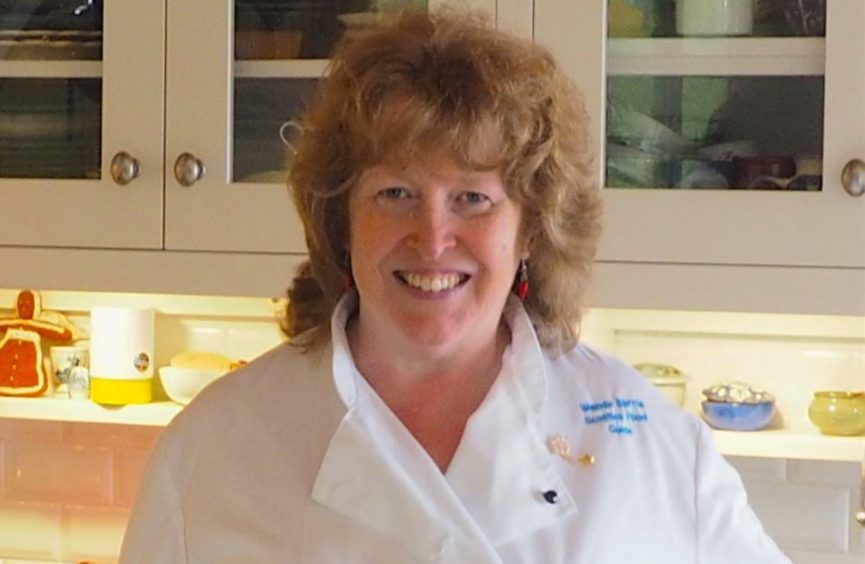 Wendy Barrie, founder of the Scottish Food Guide, tells Caroline Lindsay about her love of cooking and sharing local, seasonal fare
Q Desert island food?
A Scottish tomatoes to quench my thirst.
Q Favourite TV chef?
A I don't have a TV. I'd rather watch chefs live in Scotland's Larder Live at the Royal Highland Show.
Q Favourite cook book?
A My Swedish husband's grandmother's book – wonderful recipes and a culinary heritage.
Q Favourite ingredient?
A Double cream – so deliciously smooth in sweet and savoury dishes.
Q Most hated ingredient?
A Baby corn – tasteless and pointless.
Q Perfect dinner guest?
A The perfect guest would be appreciative and warm hearted with good conversation.
Q Favourite kitchen gadget?
A Balloon whisk for that cream and for smooth sauces.
Q Favourite music to cook to?
A Swedish jazz pianist Jan Johansson or early 70s blues/rock. Depends on whether I'm chillin' or needing fired up!
Q Perfect menu?
A Home-cured seafood; grass-fed pure bred heritage beef with our kitchen garden vegetables; and a seasonal fruit dessert to finish.
Q Favourite country for food?
A That's not fair! Every country has its share of superb food – and meals you would rather forget!
Q Favourite chef, alive or dead?
A I have a few favourites who are gifted and haven't sold their souls to a supermarket/ad campaign/stock cube or ubiquitous processed food. They are the ones I admire.
Q Favourite culinary season?
A Autumn – I love foraging and preserving, cooking and sharing.
Q Salt or pepper?
A Living near the sea means I'd like to learn how to make my own sea salt…
Q Favourite herb?
A That would have to be our home-dried oregano. It is sooo good.
Q Favourite spice?
A Juniper, growing in abundance and foraged in Sweden.
Q Favourite way to cook the humble potato?
A Rosti or roasted.
Q Favourite go-to recipe if you're in a hurry?
A Always have Ayrshire bacon at the ready for a quick carbonara/risotto/Scottish all day breakfast.
Q Favourite naughty nibble?
A Salted cashews.
Q Favourite health food?
A Natural yoghurt every day at breakfast with a spoonful of our apple butter.
Q Ideal picnic dish?
A Mr C's Handcrafted Pies from Jamesfield Farm in Newburgh.
Q Ideal BBQ food?
A At a wonderful BBQ last summer with free range pork ribs. Delicious.
Q Are you critical of the food when you're dining out?
A Terribly – but I try to go to 'sure bets' so I can then enjoy myself.
Q Do you tip in restaurants?
A Sometimes, not always.
Q Top tip for failsafe cooking?
A I have an open plan kitchen so I don't leave the pans yet I can still enjoy good company.
Q Worst cooking sin in your opinion?
A Microwaving.
Scotch trifle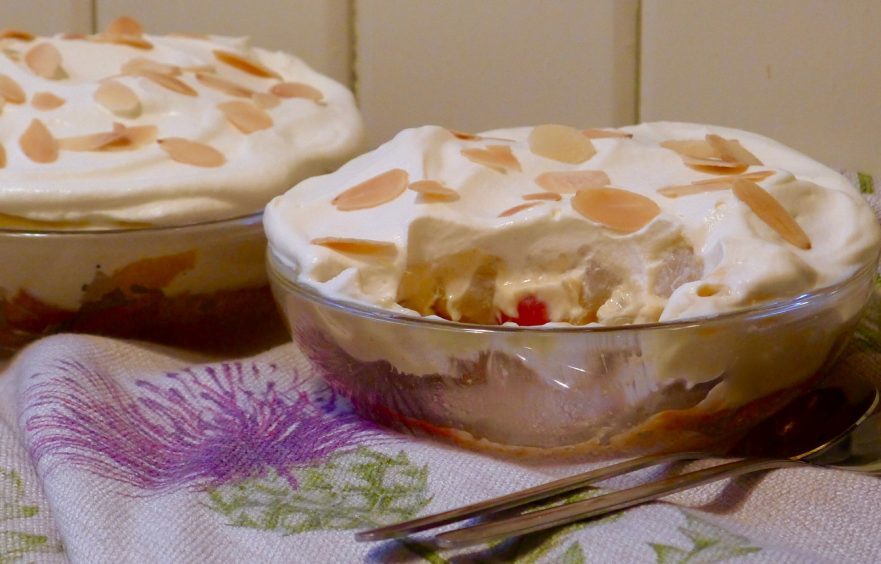 Ingredients
Serves 6
1 home-baked Swiss roll filled with raspberry or strawberry jam
350g mixed fruit – defrosted summer berries are better than fresh, for vibrant colour, great flavour and their own juice!
2 tbsps Fraiser Strawberry Scotch Whisky Liqueur (or other strawberry whisky liqueur)
1 batch home made custard (see directions)
300mls double cream, whipped
Toasted almonds to garnish
For the custard: 300ml single cream
3 egg yolks
1 rounded dessert spoon (dtsp) vanilla caster sugar
1 rounded dtsp cornflour
Directions
Cut sponge in slices and place the spirals around the inside of a glass serving bowl, with a slightly thicker layer of sponge in the base – use individual serving dishes as I have done if wished.
Drizzle liqueur over the sponges.
Spoon the fruit on top, distributing evenly throughout the dish. Drizzle with any remaining juice.
Spoon over cooled custard.
Spoon on whipped cream and finish with flaked toasted almonds.
For the custard: heat cream in a pan to scalding temperature.
Meanwhile whisk remaining ingredients together with a balloon whisk.
Pour piping hot cream over egg mix, whisking all the time.
Once smooth and beginning to thicken, return custard to pan on a very low heat and whisk until you feel it start to thicken further. At that point quickly pour custard back into your bowl and keep whisking again to prevent over-cooking of eggs. It should be the consistency of thick cream. Set aside to cool.
Any leftover will be fine until the next day if stored covered in the fridge.
Notes: Scotland's foodie, Wendy Barrie www.wendybarrie.co.uk is a highly respected campaigner for local sustainable food, popular cookery show presenter and food writer. Founder and director of award-winning www.scottishfoodguide.scot and www.scottishcheesetrail.com, Wendy is also leader in Scotland for Slow Food Ark of Taste.
Photos © Wendy Barrie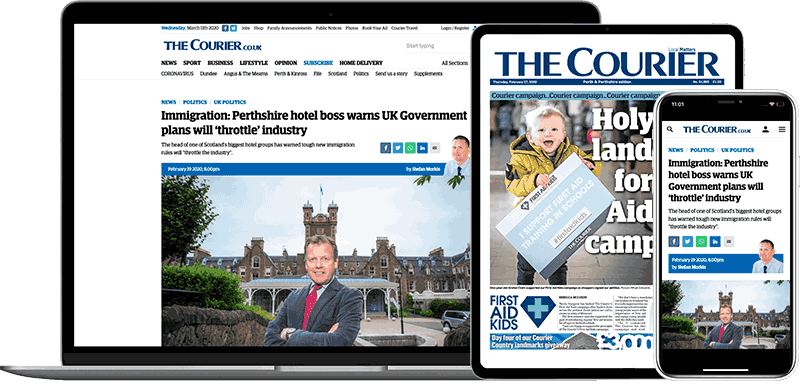 Help support quality local journalism … become a digital subscriber to The Courier
For as little as £5.99 a month you can access all of our content, including Premium articles.
Subscribe