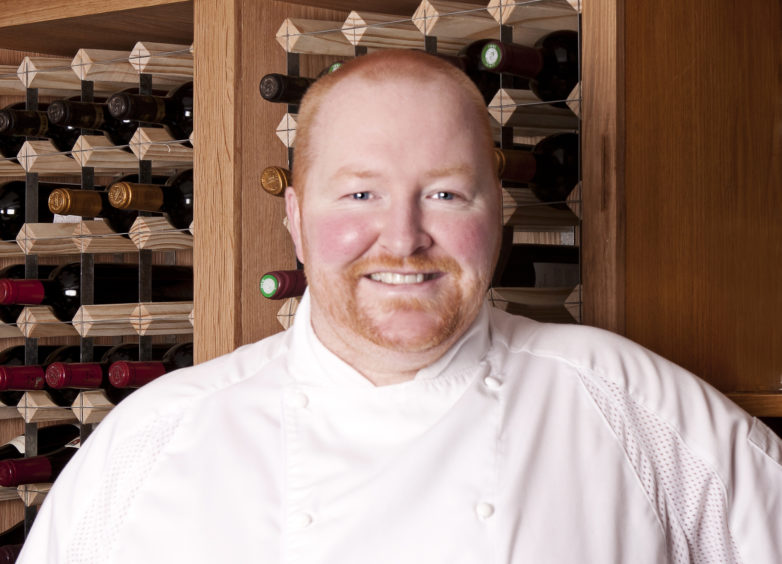 Craig Millar, chef patron of 16 West End in St Monans, tells Caroline Lindsay why he's looking forward to spring
Q Desert island food?
A Ginger, chilli and garlic (something that would go with coconuts!).
Q Favourite TV chef?
A Rick Stein, I've much admired his approach to fish.
Q Favourite cook book?
A White Heat by Marco Pierre White and Sat Bains' Too Many Chiefs, Only One Indian.
Q Favourite ingredient?
A Langoustine, but must be creel caught from west coast.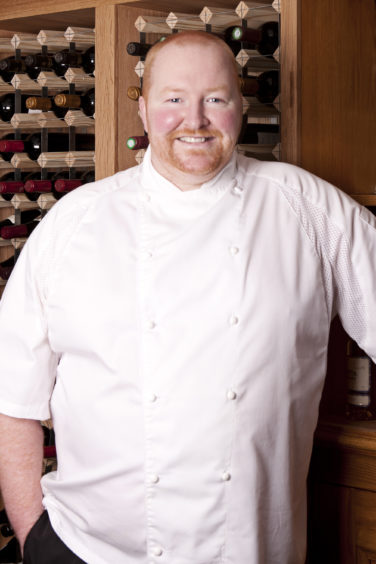 Q Most hated ingredient?
A Tofu – what's the point?
Q Perfect dinner guest?
A Anyone who isn't vegan or vegetarian with no supposed allergies.
Q Favourite kitchen gadget?
A Pacojet, it makes the most fantastic ice creams and sorbets.
Q Favourite music to cook to?
A A very random shuffle on iPad.
Q Perfect menu?
A Anything seasonal and cooked well.
Q Favourite country for food?
A I don't think we have to travel out of Scotland, fantastic produce and lots of great restaurants.
Q Favourite chef, alive or dead?
A Raymond Blanc – he's been around for years and brought through so many great chefs.
Q Favourite culinary season and why?
A Spring – after all the braised meats and root vegetables of winter, it's fantastic to cook with fresh, vibrant produce that spring brings us.
Q Salt or pepper?
A I use a lot of sea salt in my cooking as I much prefer it to the chemical taste of many table salts.
Q Favourite herb?
A Black mint – I got a clipping from Kellie Castle gardens and it now grows outside the kitchen door.
Q Favourite spice?
A Star anise – I'm a big fan of Asian flavours.
Q Favourite way to cook the humble potato?
A Roasted in duck fat.
Q Favourite go-to recipe if you're in a hurry?
A Chorizo, butter beans and goats cheese.
Q Favourite naughty nibble?
A Ham and cheese toastie with pickle.
Q Favourite health food?
A Fermented grape juice!
Q Ideal picnic dish?
A Whole roasted chicken with mayonnaise.
Q Ideal BBQ food?
A Dry-aged rib-eye steak.
Q Are you critical of the food when you're dining out?
A Only if I'm spending a lot of money.
Q Do you tip in restaurants?
A Yes, unless the service was awful.
Q Top tip for failsafe cooking?
A Cook within your limits.
Q Worst cooking sin in your opinion?
A Lack of seasoning.
Pea panna cotta
Ingredients
Serves 6
450g peas
450g whipping cream
3 gelatine sheets, soaked in cold water
Seasoning
For the garnish: 3 pea shoots, three slices toast and melted Parmesan, 5 pickled mushrooms and 5 shallots
directions
Blanch the peas for two minutes. Boil the cream and add the soaked gelatine.
Blend altogether and season. Set in moulds and garnish with pea shoots, cut-up Parmesan toast, pickled mushrooms and shallots.
www.16westend.com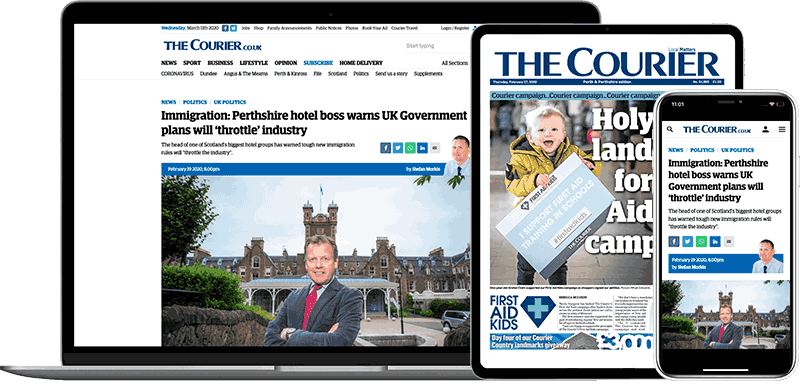 Help support quality local journalism … become a digital subscriber to The Courier
For as little as £5.99 a month you can access all of our content, including Premium articles.
Subscribe