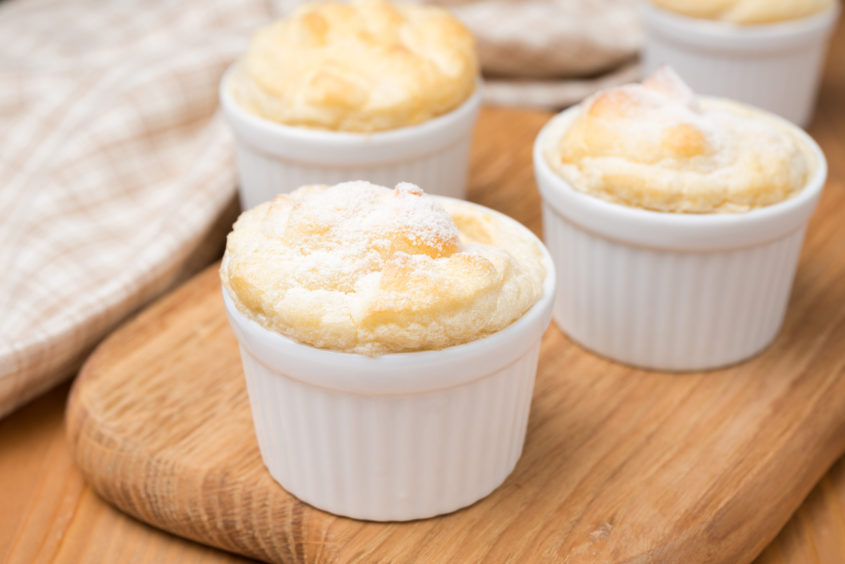 The person I remember watching cooking the most when I was a child was my step-mother. She was, and still is, a fantastic cook. She took on many weekend cooking challenges with me and brothers when we were children.
I vividly remember her perfect cheese soufflés, which she would serve with home-made corn bread. The lesson she has taught me is to always think big – don't shy away from challenges and take easy options, the results are often much better than you expect.
In my family we love an excuse to make a fuss of someone, especially with food, so I'm hoping my children will help me to make this lemon and vanilla souffle for Mother's Day tomorrow – it's a challenge but there are various fun processes they can get involved in.
This recipe serves four and you'll need: 28g softened unsalted butter; 20g plain flour; 240g full fat milk; hot; 1 tsp pure vanilla extract; 60g caster sugar; 4 eggs, medium-sized, separated; a pinch salt; ½ fresh lemon, juice only; icing sugar, to serve; additional butter and sugar to prepare the ramekins.
To prepare the ramekins, brush with softened unsalted butter, from bottom upwards. This will make the soufflé rise evenly. Coat the ramekins with sugar, shaking out any excess; set aside.
For the white sauce, over a medium heat, melt butter in saucepan. Add in the flour and cook for 1 minute stirring with a wooden spoon to make a roux. Remove pan from heat, gradually add hot milk, and stir until smooth and combined. Back to medium heat stir constantly until it comes to a boil. The sauce should form ribbons. Remove from the heat.
Add in salt and vanilla extract, stir until combined. Separate the eggs and add in the egg yolks one by one, stirring to combine. The sauce pan is still warm, so pour the sauce into a separate bowl to prevent unwanted evaporation; set aside.
To make the French meringue, whisk egg whites. It is not mixing – it is incorporating the air. Keep whisking until firm peaks form. Gradually add sugar while slowly whisking. Keep whisking until soft peaks form. Add the lemon juice and fold into mixture. This is French meringue and takes about 20 minutes by hand.
Add about one third of the French meringue into the white sauce and whisk until homogeneous. Then, pour all white sauce into meringue and whisk until just combined. Be careful not to crush the delicate meringue.
Spoon the mixture into ramekins. Run thumb around inside of rim. This will help the soufflé to rise straight. Bake in the oven preheated to 390F (200C) for 12 to 15 minutes, or until well risen.
To serve, place on a plate because ramekins are very hot. Dust with confectioners' sugar and serve immediately out of oven.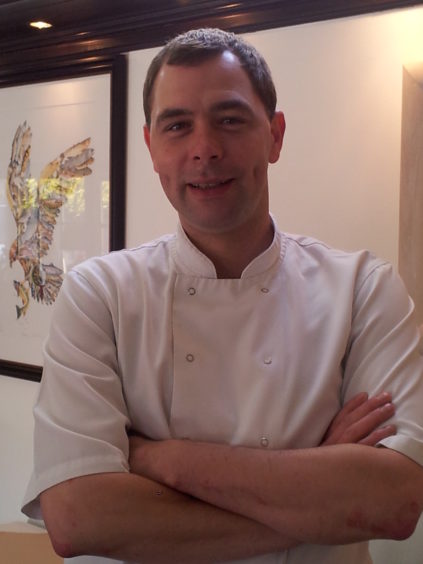 Chef's Tip
Two tips really, Firstly, once prepared, the soufflé batter needs to be baked immediately. The longer it sits out at room temperature the less height your souffle will have. Secondly, run your eggs under warm water before using. This will help you get more volume and great height with your soufflés.