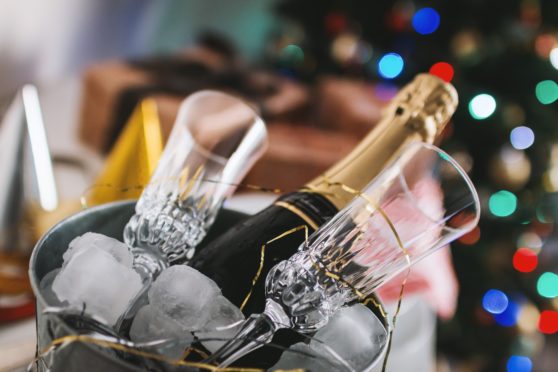 With Christmas just a few days away, and Hogmanay a week later, the Festive Season is undoubtedly the season of good drink.
It is also a great time for drink bargains from supermarkets and off-licences and above all it is the season to give good bottles as gifts and to open good bottles to celebrate.
So what is, or are, the great celebration drinks? Well, whatever one's outlook, there's no doubt champagne has to top the list. Despite the emergence of countless other fine sparkling wines from many old and new world countries, champagne is still supreme.
That said, in recent years I've found many of the lesser-known labels in the £12-£15 bracket are every bit as good as some of the great historic brands costing three times as much. Don't get me wrong, I will always hail the classics such as Veuve Clicquot, Pommery and Krug—but it is possible to enjoy a good champagne on a more modest budget.
Other sparkling wines are also highly enjoyable, the big recent success story being Prosecco, which has gone from nowhere to top spot in just a few years, seizing Spain's long-established Cava sales crown along the way. That said, there are fine sparkling wines available from California, South Africa, Australia and New Zealand and other countries—and some very good English sparkling wines are now on the shelves, some at only £15-£16 a bottle.
If you are scanning the spirits shelves, you may be overwhelmed by the vast choice of gins and vodkas, priced from £14 to £40-plus a bottle, plus flavoured spirits and liqueurs, and all the new and pricey mixers to go with them. As the old saying goes, you pays your money and takes your choice.
Many five-year-old XO brandies tend to appear for the festive season. These are 40% rather than 36% and are often inexpensive and great to drink or set the Christmas pudding alight. And there's nothing to match the festive choice of whisky bargains, whether malts or blends. Many malts are £10-£12 off their usual price, and good blends a fiver off.
In the season of good cheer, may I wish everyone a Merry Christmas and Happy New Year — and may Santa bring you all you wish for.