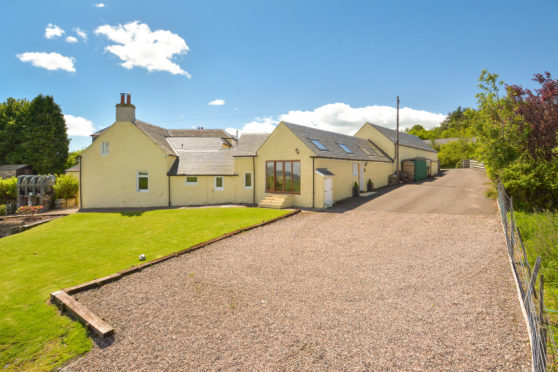 A traditional home on a hillside above a bustling Perthshire village has been extended to double its number of bedrooms. It also comes with 26 acres, making it the ideal smallholding or hobby farm.
To say the view from Hilton of Duncrievie is far reaching would be something of an understatement.
"You can see all the way to the Cairngorms," owner Claire Silcock says, pointing north. "And over that way you can see St Andrews."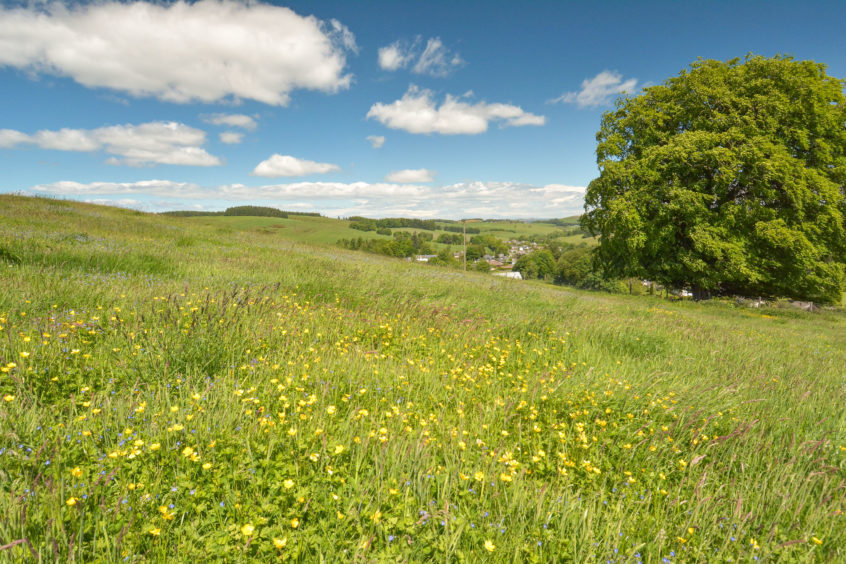 The smallholding lies above Glenfarg, on gently sloping land with a sweeping view dominated by the steep  flanks of West Lomond.
Claire (48), her husband John (46) and their two boys have lived there for the past 11 years. When they bought it the property was a three bedroom farmhouse with stables. They joined the main house to the outbuildings to create a family home with five reception rooms and six bedrooms.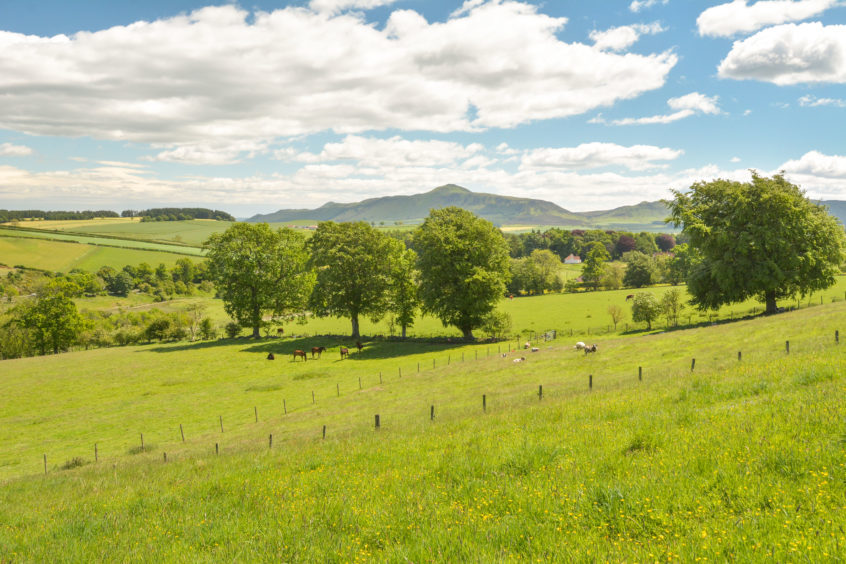 "Although we changed the look of the house quite dramatically we actually only added a little bit to join the two sets of buildings," Claire explains. "It looks like we've done a lot more than we have."
At one end of the house are two bedrooms, one en suite, a shower room and a double height reception room. Claire continues: "These are all in what was the steadings. I used to keep my horses here. The farmer who was here before us had a Bentley and he parked it in here."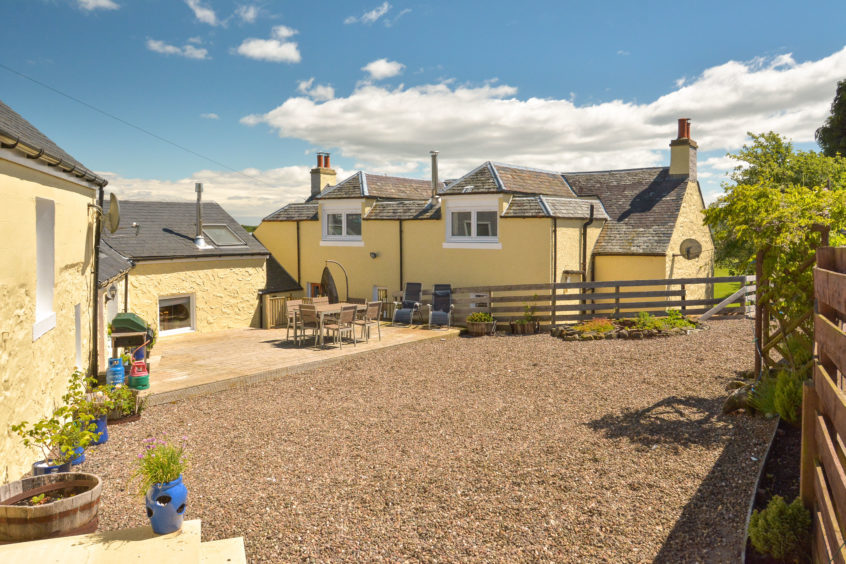 This section of the house has its own door and can easily be closed off from the rest of the house to create a self-contained annex.
The heard of the house is an open plan L-shaped kitchen/diner. Split over two levels with a vaulted ceiling in the dining area and glazed doors looking across the valley outside, it's a tremendous space. "We love entertaining and the good thing about this house is there's so much space," says Claire. "We've had as many as 30 people here and it doesn't feel too crowded."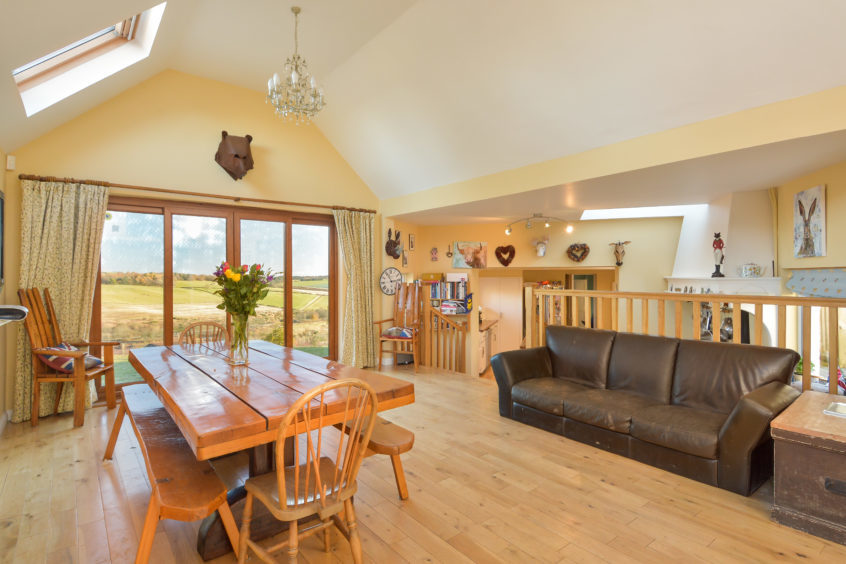 The living room has exposed timber flooring and a unique wood burning stove. Look closely inside it and you see the caricature of a man screaming in pain. "This originally came from a monastery on Iona and is one of only two ever made," Claire smiles. "When you light it you see the fellow burning in Hell."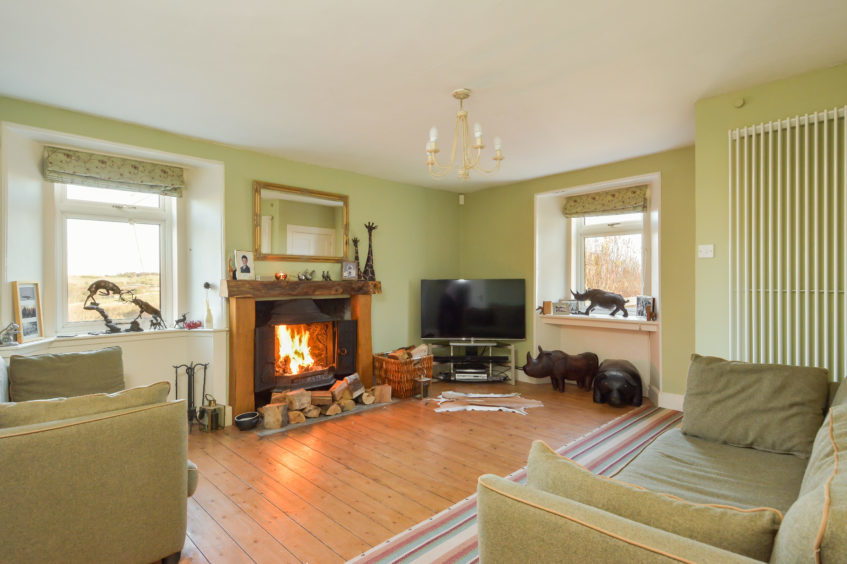 To the southern end of the house is an office with dual aspect windows, another living room – this one with a more contemporary wood burning stove – and a WC.
Upstairs are four double bedrooms and a family bathroom.
Hilton of Duncrievie comes with 26 acres of land, mainly comprising a cluster of paddocks but with a small patch of woodland at one side. A set of stables provides for horses. Claire's sheep and her two llamas, Thelma and Louise, gaze curiously at us as we take a tour.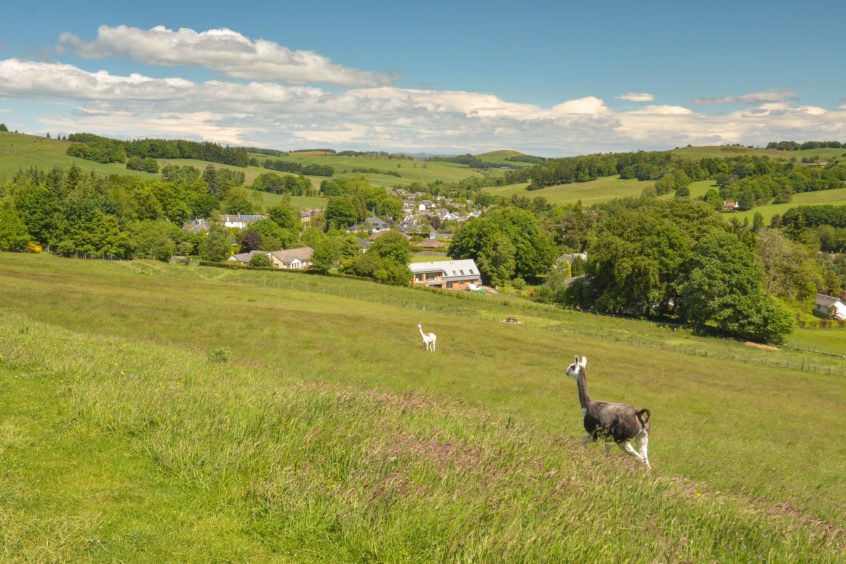 "It's the perfect size for a hobbyist," adds Claire. "I look after it myself and don't find it at all unmanageable. When the children were little they used to camp in our woodland."
Claire and John are looking to move closer to Dollar, where their children go to school. "They're 11 and 12 now and it feels like all we do is taxi them from one thing or another.
"This has been a very special place though and I will miss it."
Hilton of Duncrievie is on sale with Galbraith for offers over £625,000.