A few weeks ago in this column I lamented the absence of a woman's version of the Tour de France. I had just finished typing the piece, and no sooner had I pressed "send" with my copy winging its way to Courier HQ than I received a press release notification of a Women's Tour of Scotland.
The three-day stage race will be the first ever held in Scotland and, as a UCI-registered event, will attract many of the top female teams from around the world. Cycling fans in Courier Country are also in for a treat as they will have plenty of opportunity to watch the riders battle to become the inaugural Tour of Scotland Champion.
Although only three stages long the tour will cover a lot of ground: starting in Dundee on August 9, it will then travel to Dunfermline, Glasgow, Perth and Edinburgh, taking in lots of other locations along the way. Excitingly, Stage 1 will start with a neutralised section over the Tay Road Bridge to enter Fife. Stage 2 starts in Glasgow and then heads north over the Duke's Pass, heading up to Lochearnhead before following Strathearn to finish in Perth. The final stage and leaders overall will be determined over a course that starts and finishes in Holyrood Park in Edinburgh.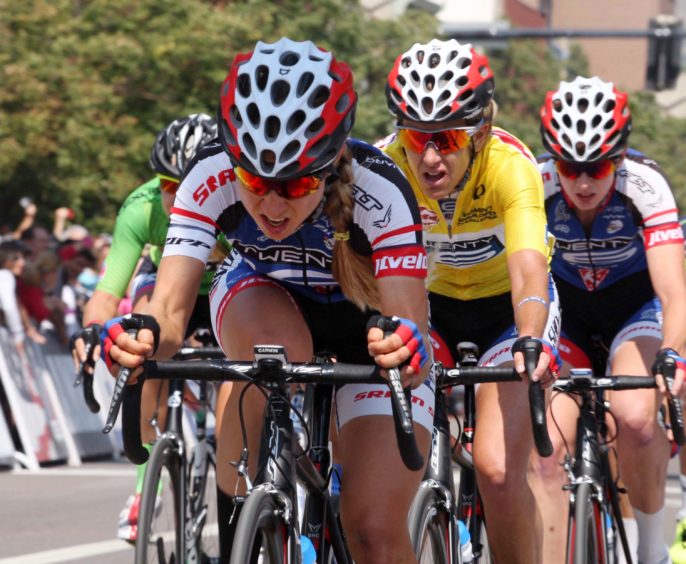 Each day the start and finish areas will be packed with activities and give spectators the opportunity to meet the riders.
Alongside other recent announcements, such as the combined cycling UCI World Championships coming to Scotland in 2023, and a round of the Track World Cup in Glasgow on November 8-10, this is great news for cycling in Scotland. One of the striking aspects of this announcement is the fact there is currently no male equivalent of the Women's Tour of Scotland.
As I argued in my previous column, women's events are often an afterthought and tagged onto the coat-tails of a men's event.
It also appears that this is no token gesture, with the event website claiming that it will offer a "parity of prize money equivalent to a men's race from day one".
It is refreshing to see such a major event breaking new ground and showing the way for race organisers of the future. The race is also linked into the #OneInAMillion and #ThisGirlCan initiatives that aim to get more girls and women active and involved in sport.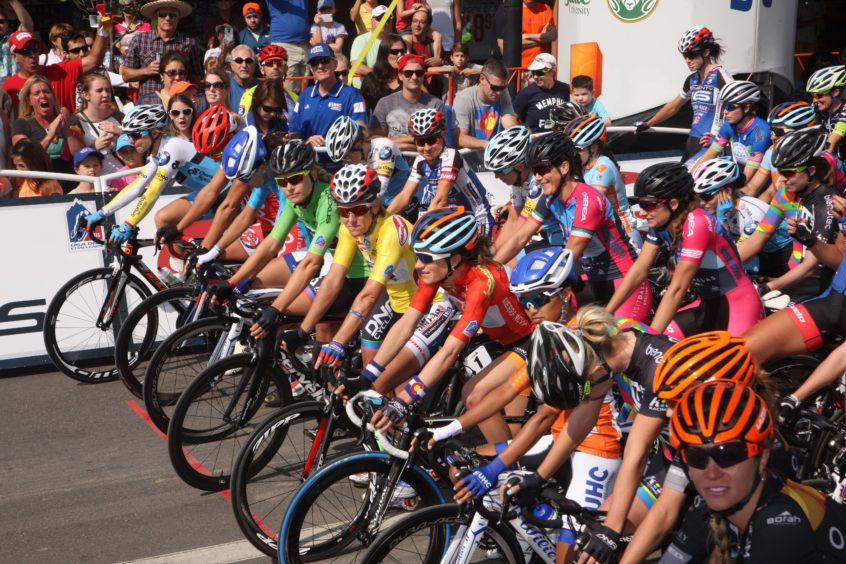 As the father of a young teenage girl who loves sport and cycling, such ambitions are greatly welcome. As her once-active peer group become more influenced by external factors outwith sport and active lifestyles, it is heartening to have events close to home with young, female athletes that she can speak to and be encouraged by.
Watching riders on TV is one thing, but getting to watch the likes of Laura Kenny and Katie Archibald race on the track and home roads that she herself rides is inspirational – and great fun too.
I hope the Women's Tour of Scotland goes from strength to strength and that thousands line the roads and cheer the riders on. A successful first event will pave the way for more sponsorship, more stages and a wider remit of the route – who wouldn't love to see the riders racing up the Bealach na Ba in Wester Ross?
In the meantime, I for one am looking forward to standing on the roadside, cow bell in hand, to cheer the riders on as they make their way up the big climbs of Duke's Pass and Cleish Hill.
Join the Blazing Saddles Strava Club at: www.strava.com/clubs/BlazingSaddlesWeekendCourier
Find Out More: WomensTourOfScotland.com
When: Friday August 9 to Sunday August 11
Details: Stage 1 – Dundee to Dunfermline
Stage 2 – Glasgow to Perth
Stage 3 – Edinburgh to Edinburgh
The 350km route will be contested by many of the top women's teams in the world, but it will give many of Scotland's talented racers an opportunity to race on their home roads against some of thee best in the world. The organisers expect over 100,000 spectators from across the world to cheer the riders on and it promises to be a fantastic weekend of cycling action.