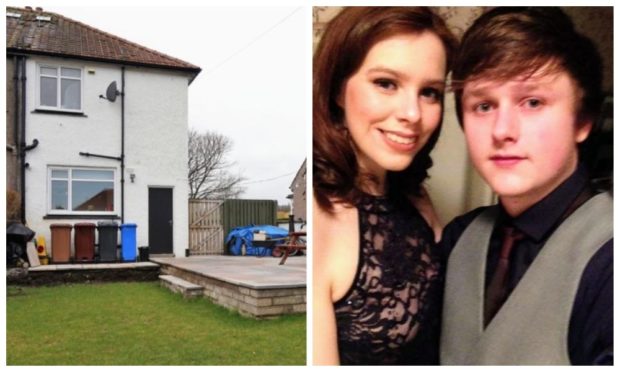 Coronavirus has brought Scotland's property market to a standstill, with solicitors unable to market new properties, home reports halted, viewings banned, and the Registers of Scotland incapable of recording sales.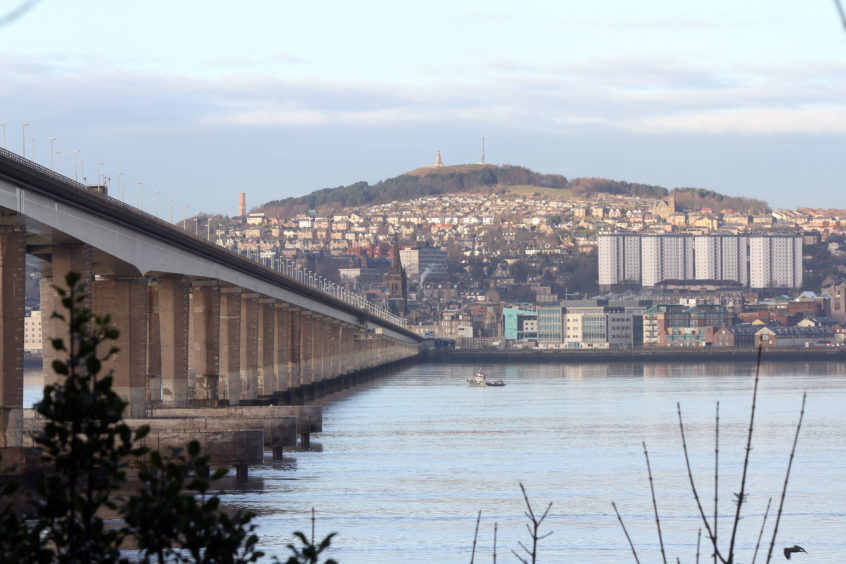 Government guidelines mean viewings have been stopped, while surveyors and estate agents may no longer visit properties. Registers of Scotland, the government body that records property transactions, has suspended its applications record to avoid putting its staff at risk.
The virus has also affected house builders, with Persimmon, Taylor Wimpey and Miller Homes among the firms with major developments in Tayside and Fife that have closed sites and ceased viewings.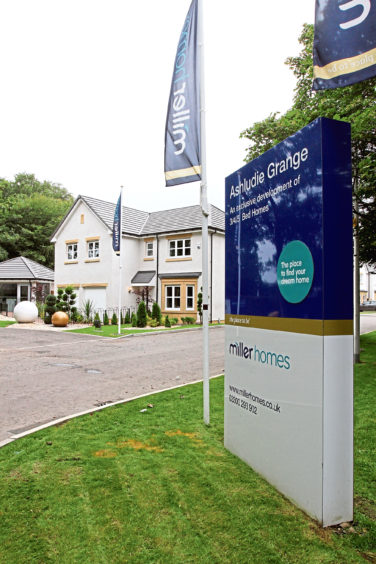 While a trickle of properties have come on the market since the lockdown was imposed, these had already had their home reports, schedules and other marketing materials drawn up.
Tayside Solicitors Property Centre (TSPC) represents 33 solicitors and markets the majority of properties in Tayside. Chairman Hugh McKay expects the market to dry up completely.
"There may be one or two sales that were able to complete before the lockdown came into effect but to all intents and purposes the property market is now on hold," he said.
"We've been given various contradictory instructions by several organisations but the reality is most people don't want to move at the moment.
"The difficulty will come if one party doesn't want to move but the other does and there's a binding contract in place. That's when things have the potential to get unpleasant. Fortunately everyone seems to realise we're all in the same boat and there's a willingness to work together.
"At the moment people are agreeing to put things back by a couple of months. The big risk is if this goes on for a long time. If people lose their jobs and can't get mortgages it could have a very damaging effect on the property market."
Alan Baillie at Baillie Shepherd agreed the crisis will hit estate agents hard. "I don't know any business that has enough cash for two or three months with no income coming in," he said. "A few of our staff are still working but the majority have been furloughed.
"We had one client selling an empty house who was willing to leave a key out for viewers but we've ceased all viewings in line with government advice. One of our sales fell through because the client realised he wouldn't be able to get broadband installed at his new house. Even if people could move they wouldn't be able to get new carpets or lots of other things you do when you move house.
"Whether this has a long term impact depends on the duration of the crisis and if people keep their jobs. If it doesn't go on too long and people aren't made unemployed I would expect the market will rebound very quickly. There will be a big feel-good factor and it will really boost confidence."
Graham Tonner is partner and head of residential sales at surveyors Graham and Sibbald. He said no home reports are being carried out in Scotland: "Home reports involve going into people's homes and Government guidelines are to avoid non-essential travel. All our staff are either furloughed or working from home. We're not carrying out any home reports at all and I'm not aware of any other surveyor that is still doing them."
Buyers stuck in limbo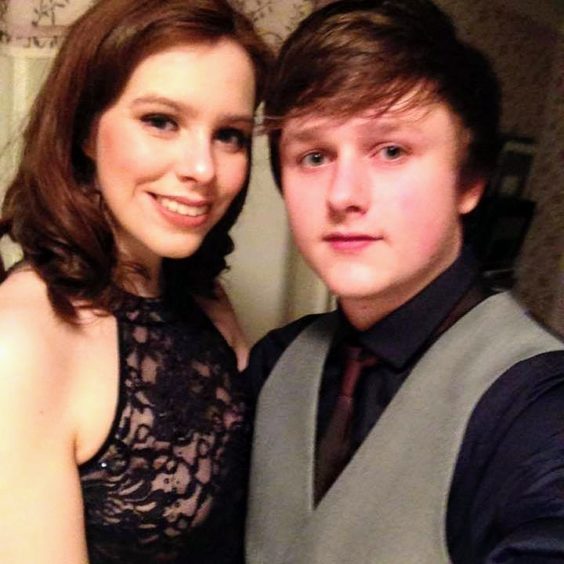 Lydia Moir and Kane McLaughlan are first-time buyers in Dundee. Before the lockdown came into place the couple had an offer accepted on a semi-detached house on Garry Terrace.
Guide Dog trainer Lydia, 26, said: "The couple we're buying from were tied into their mortgage until the end of June so luckily we have a bit of time.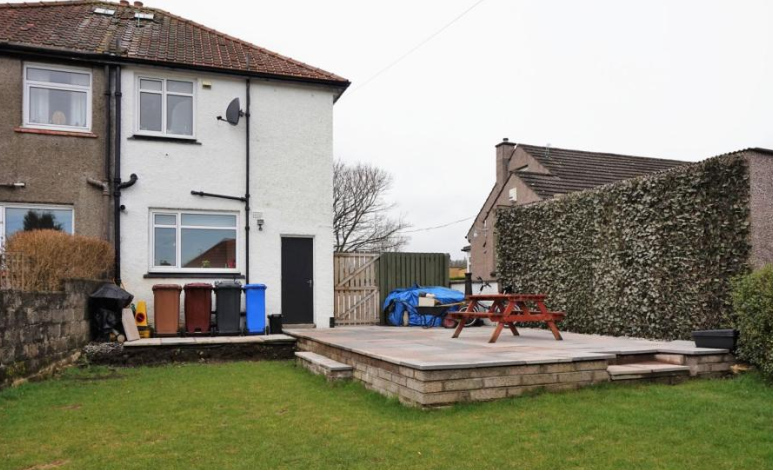 "Because we're first time buyers we're not stuck in a chain. We've never done this before though and have no experience so it is a worrying time. We've no idea if we'll be able to get a removal company or if the lockdown will even be over when we want to move.
"I'm lucky in that my job is safe but there won't be any pay rises this year which is a blow. Because of that I think I'll change from a two-year to a five-year fixed mortgage so I know what my payments are going to be."
Richard Wallace's dad passed away in September 2017 and his mum the following August. Their house on Hyndford Street in Dundee went on the market in October and a sale was agreed in January.
Speaking on Tuesday, Richard, 34, said: "The missives were due to be concluded last week and the family were meant to  move in today. Our solicitor phoned us at the end of last week and said there was no way we could complete the sale at the moment so we've postponed it until the end of April.
"We're selling it to a lovely family who we get on really well with. I feel very sorry for them. Their current home doesn't have much outdoor space and my parents' house has a lovely big garden that would be perfect for their kids to play in during the lockdown.
"We were all poised to complete so I would imagine they had started packing and were ready to move. My three siblings and I don't need the money for our own house deposits so we'll be okay financially but we're a bit gutted as we expected it to go through today."
Official guidelines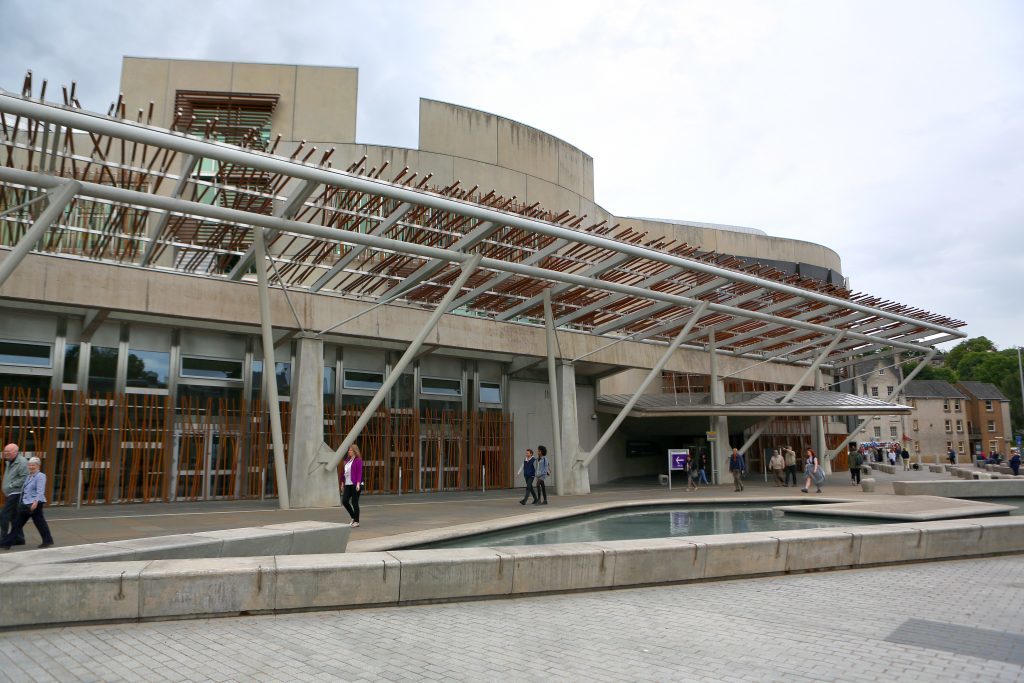 On Tuesday the Scottish Government issued fresh guidance for people buying or selling their homes.
It said that people are allowed to move home but only where "reasonably necessary" and urged people to delay moving where possible while the lockdown is in place.
It advises that in light of the risks from coronavirus "no one should be contemplating a home move involving not only themselves but any other parties in the process, e.g. sellers still in residence, solicitors, surveyors, removal companies or estate agents and their relevant support staff. A home move involves many others, over and above the purchaser, who should not be asked to place themselves at risk."
The document urges buyers and sellers who have set completion dates to work together and agree a delay. Anyone who has symptoms of the virus and is self-isolating should under no circumstances move home.
In some cases an extension may breach the terms of buyers' mortgage agreement. Lenders are working to enable customers to extend their mortgage offer so they can move at a later date.
If you absolutely must move the guidelines say only to do so if social distancing requirements can be maintained. The property you are moving into should be vacated by the time you arrive there.
If your home is currently on the market there should be no viewings and no one involved in marketing your property should visit you at home. You can conduct virtual viewings and are free to accept offers on your property but should be aware that completion may take longer than usual.
Registers of Scotland (RoS), the body that records new sales, is rushing to put a digital system in place after suspending its applications record last week. RoS opens and scans more than 2,000 documents from across Scotland each day and decided it could no longer do so safely in light of Covid-19.
A spokesman said: The decision to temporarily close the applications record was done to safeguard the health and wellbeing of everyone in light of the Government guidance on social distancing. Following the temporary closure announcement, the Law Society of Scotland advised their solicitor members that they should not complete housing transactions while the application record was closed.
"As a result, Registers of Scotland immediately put in place a process to liaise with solicitors to ensure that no one with an urgent need to complete their housing transaction was prevented from doing do.
"Since then, our staff have been working around the clock to make sure that anyone who urgently needs to complete their housing transaction is in a position to do so and they have prioritised the most urgent cases.
"On Thursday last week, RoS, Law Society of Scotland and UK Finance agreed a process that will enable those transactions that cannot be postponed to be completed more sustainably going forward. In addition, we are working on a solution to allow digital applications to be submitted instead of a paper process."
Jack McKeown's analysis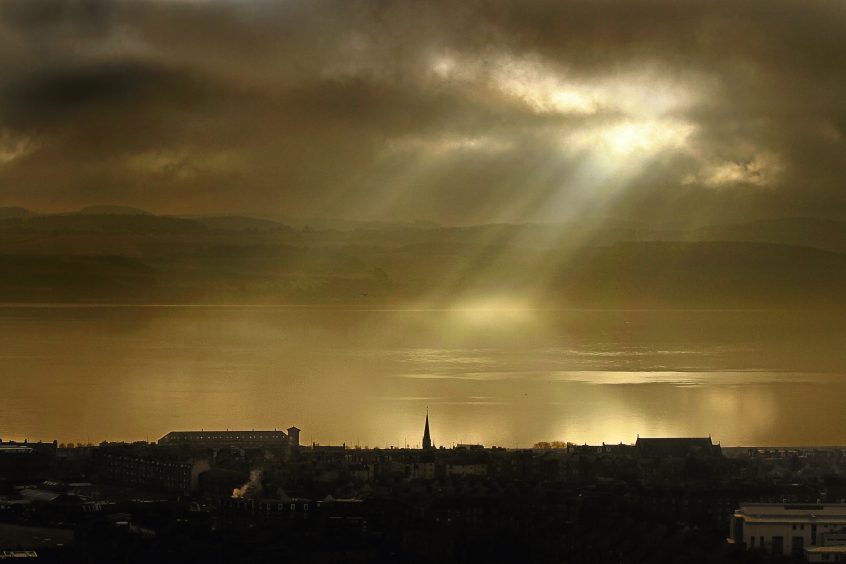 Suitcases packed, boxes filled, removal men booked and a date set for the house warming party.
Plenty of people will have been in that situation only to find coronavirus has set their plans at nines. Those upgrading from a flat to a house will be sad not to be enjoying their garden now the good weather is here. Couples upsizing because a baby is on the way or downsizing because grown-up children have left the nest will be frustrated at having to put their plans on hold.
It's hard not to have sympathy for them, as it's difficult not to feel sorry for the army of estate agents, surveyors, photographers, admin staff, removal workers, joiners, electricians, plumbers and decorators who have seen their work dry up due to the housing market's shutdown.
In six years covering property for The Courier I've never encountered a situation remotely like this. Some of the people I spoke to for this article have been in the property industry for many decades. They've never seen anything like it either.
The important thing to remember is houses are just bricks and mortar. Flesh and blood are more important and people's safety has to be be the top priority.
That dream home will still be there when this is over.