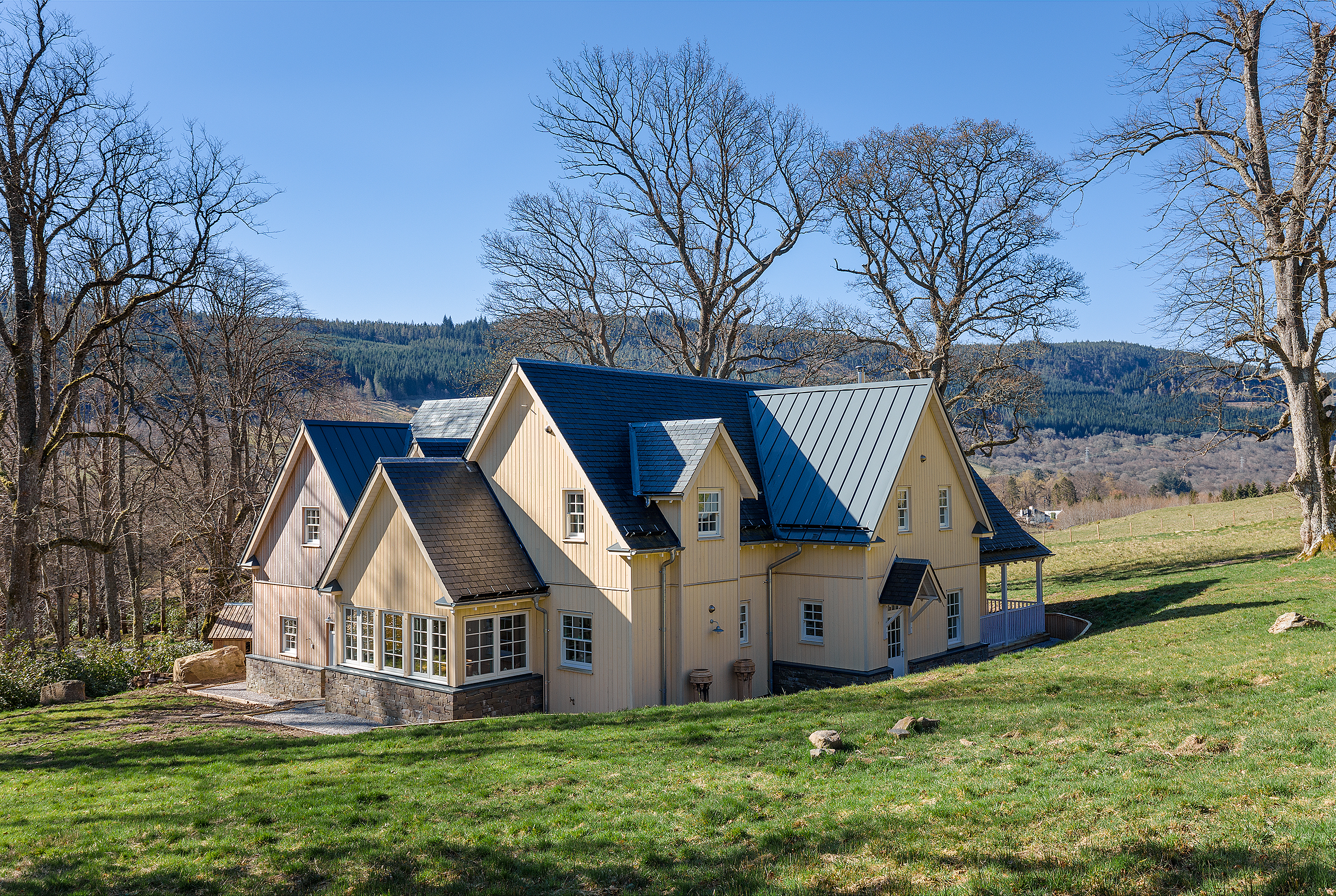 A striking eco home in Highland Perthshire could be lifted straight from the New England countryside. Jack McKeown meets the man who built it
Clad in larch and with a white picket fence bordering its wraparound porch, Skykomish looks like it belongs in rural Maine or Connecticut.
In fact, it sits in the hamlet of Garth near Fortingall in Highland Perthshire. The four-bedroom home has been a labour of love for owners David and Christine Proctor – with the emphasis on labour.
"We built it ourselves," says David (69), a self-employed quantity surveyor who looks after all of the Post Office's Scottish properties.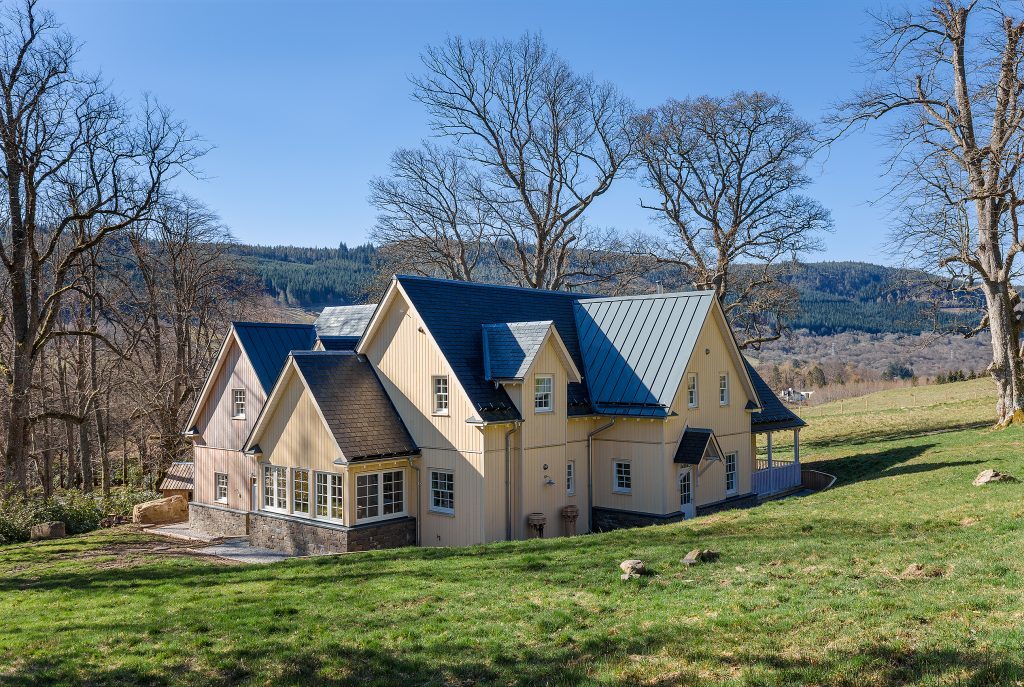 "I took a 12 month sabbatical from work, which turned into 18 months, and we lived in a caravan on site."
The couple found a one and a half acre plot on an elevated site with views across Glen Lyon to the River Lyon.
"What attracted me was the views and the mature trees on the plot," he continues.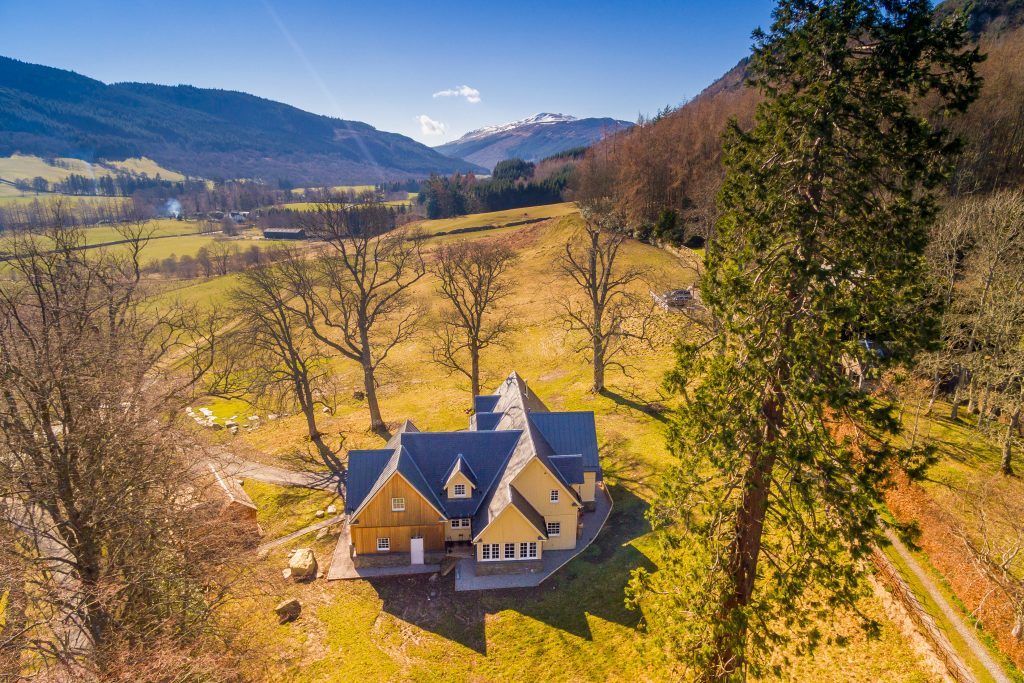 David drew the plans himself before getting Dunkeld-based architect Paul O'Shea to tidy them up and put them to the local authority. Planning was granted within seven weeks and David set about building his home.
"It had always been a dream of mine to build an eco home," he explains. "I've spent my life building things for other people and before they put me in a box I wanted to do this."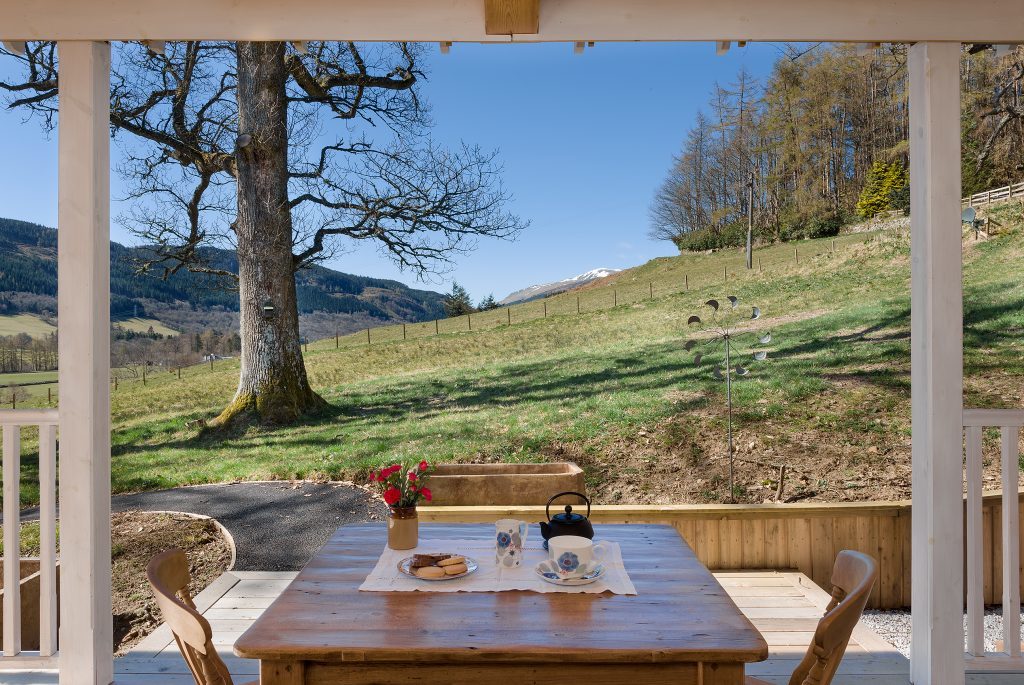 David worked 12-14 hours a day seven days a week to build Skykomish. Two friends from Cornwall helped him build the foundations and erect the timber frame. His nephew did the plasterwork and David did almost everything else. Remarkably, he was around 66 years old at the time.
"I used RW Bell to do the heating and electrics and got a roofer to do the slating," he says. "Apart from that I did everything myself – installed kitchen and bathrooms, put up the walls up, doors on, decorated.
"I can honestly say I enjoyed every minute of it."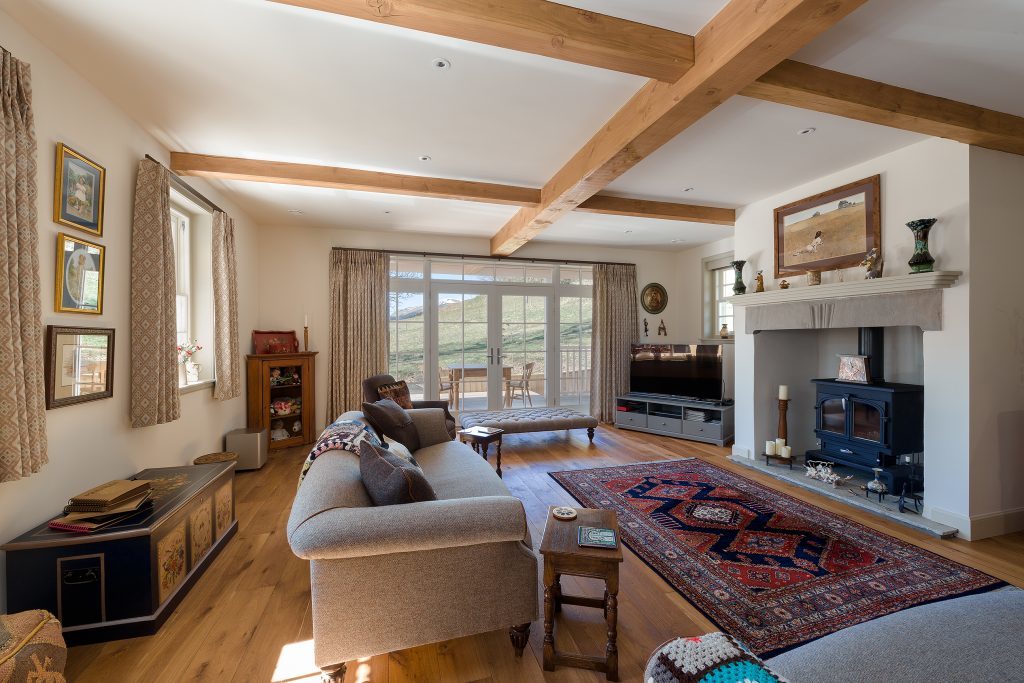 The accommodation stretches to a kitchen dining room, drawing room, reading room, study, utility, WC, four bedrooms – one with en suite – and a master bedroom. There's a double garage, incorporating David's workshop, and a large woodshed. A porch wraps around three sides of the house.
A lot of work went into making Skykomish environmentally friendly and cheap to run. With deep layers of insulation and all seams carefully taped, it's virtually airtight. A ground source heat pump provides heating and hot water while a mechanical heat recovery system transfers warmth from stale air leaving the building into fresh air drawn in. All lighting is low energy LED.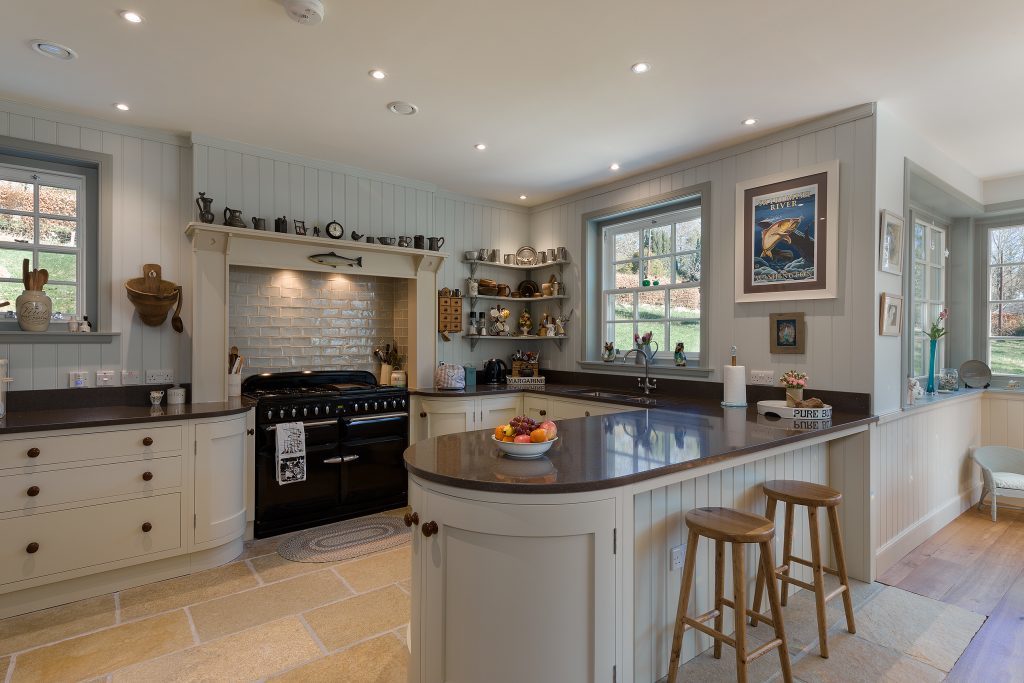 "It's exactly what I envisioned," David enthuses. "The house costs around £300 a year to run. Sometimes it's so warm that even in winter we need to open windows. And of course the benefit of all that insulation is the house is wonderfully cool in summer."
The couple are selling up so they can be closer to their two children and grandchild. They're sad to be going, however.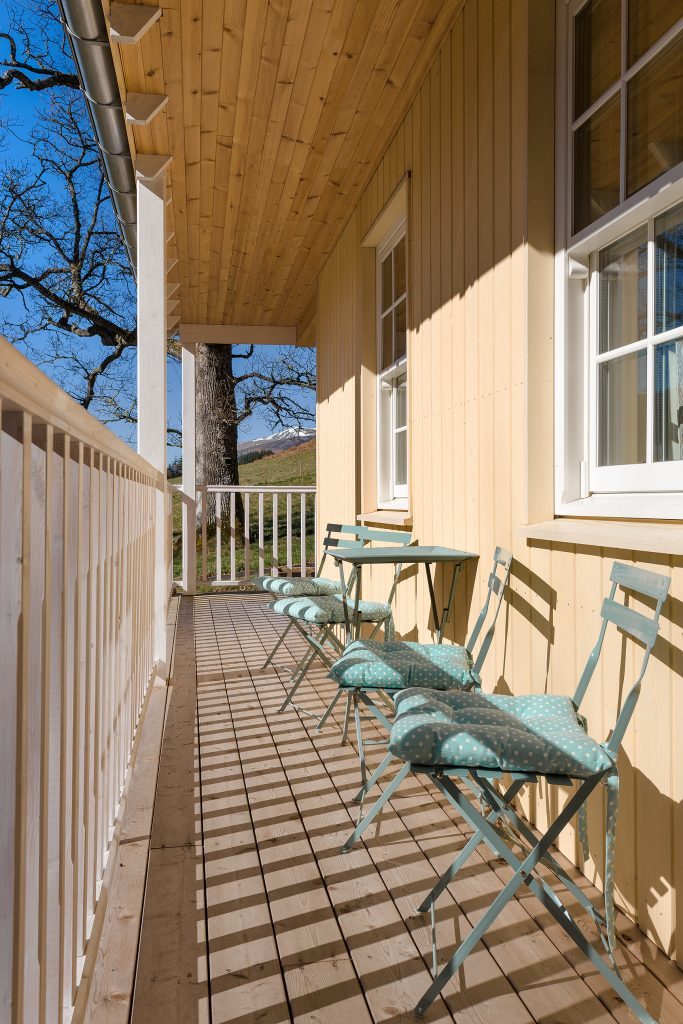 "I'll miss the setting. Highland Perthshire is a magnificent part of the world. We have breakfast and our evening meal on the porch more evenings than not – and that's all year round. If it's cold you just put another jumper on.
"I'll also miss the trees, particularly the giant sequoia. She's 130 feet tall and just an absolute beauty."
Skykomish is on sale through Savills for offers over £700,000. www.savills.com