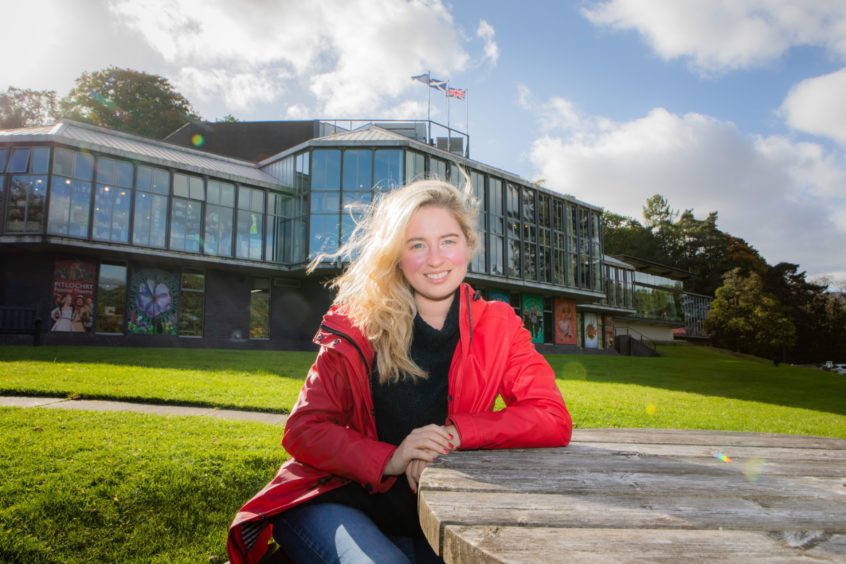 Our theatres and music venues have closed in an attempt to protect populations against the spread of Covid-19. Festivals and tours are on pause. Where crowds once gathered, seats and stages are empty.
In Courier Country, local arts organisations are still doing what they do best, and that's reaching out to their audiences, fostering creativity and community.
Just a matter of weeks ago, Dundee Rep Theatre and Scottish Dance Theatre announced project Where are you, Dundee? aimed at supporting and connecting the city's communities.
It will see artwork created for — and by — the people of Dundee with a new series of creative tasks announced each week. The responses to these can be shared online by participants.
Scottish Dance Theatre director Joan Clevillé says: "You have to let go of your plans and prioritise health and wellbeing. People are restless and you can feel it. We are trying to provide quality offerings that have the stamp of our creative teams so people feel accompanied and supported."
Dundee Rep artistic director Andrew Panton goes on: "We were quite keen in the beginning just to pause a little bit and wait to see what our audiences wanted from us. So, the idea behind this project is interactive — it's two-way. It's an artistic conversation."
Although the project is just getting off the ground, there has been a lot of positive feedback. The first task was released earlier this week, so responses will soon be shared.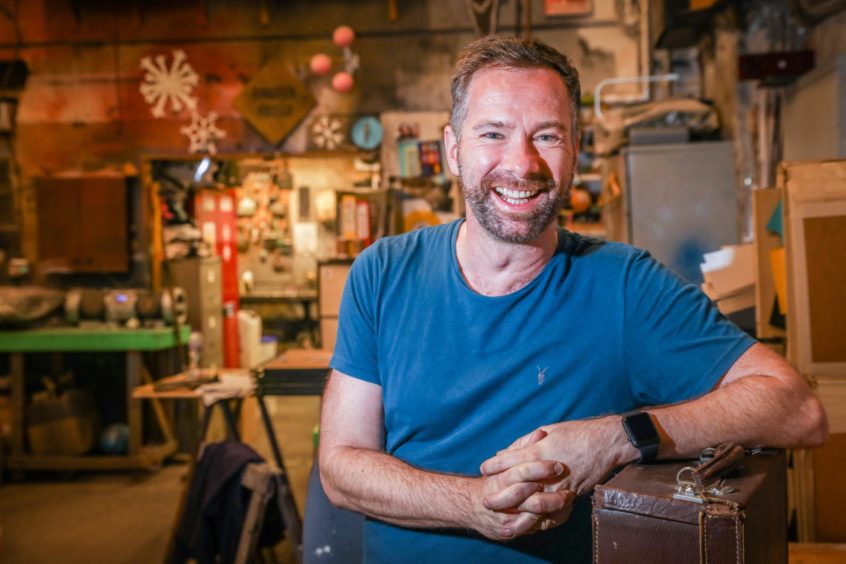 The project is open to everyone via its website and will reach out to those who are vulnerable and isolated, offering support and encouragement to those who need it most.
The Rep, Pitlochry Festival Theatre and Horsecross Arts have also teamed up to present actors talking about plays they love each week.
By now, Pitlochry Festival Theatre would have been preparing for its summer season but with all productions suddenly on hold, the theatre launched its online series #PFTLightHopeJoy in March for the people of Scotland and beyond.
In a bid to nurture the important sense of community a theatre can bring, PFT is also running a telephone club to combat loneliness, meaning people can have conversations with members of the team while it is closed.
A decision was taken to postpone the 2020 summer season and instead commission 25 writers to create new work for audiences inspired by the River Tay. These will be made into audio dramas, podcasts, and short films and presented as part of #PFTLightHopeJoy.
Once the lockdown is over the commissions will be performed as a live festival at the Enchanted Forest in Faskally Woods as well as the theatre.
Originally commissioned by PFT, in association with Edinburgh's Lyceum Theatre, Scottish playwright David Greig's work Adventures with the Painted People will now be premiered on BBC Radio 3 in the near future.
PFT artistic director Elizabeth Newman explains: "We have had exceptional feedback. Light Hope Joy has been viewed by thousands of people.
"Things are going well in that regard and it really feels like the material is making a lot of difference. We decided to do it three times a day. It's like having a meal with us; it's a piece of nourishment."
In early April Horsecross Arts in Perth launched Keep Going Together which sees short daily offerings being shared by departments across the creative organisation behind Perth Concert Hall and Perth Theatre.
Artistic director for Perth Theatre Lu Kemp is curating the site along with Horsecross Arts creative directors for classical music James Waters and contemporary music Andy Shearer.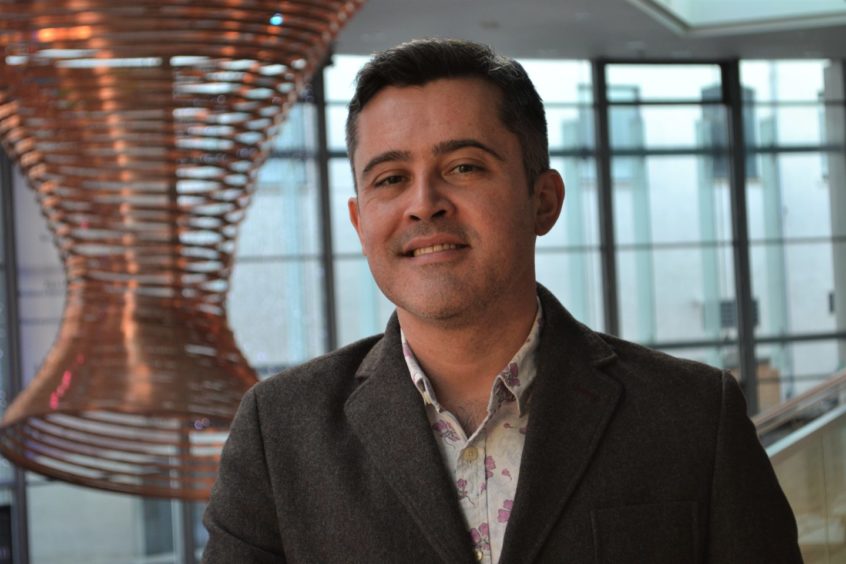 Nick Williams chief executive of Horsecross Arts says feedback so far has been really positive: "Our venues are so much more than buildings; they are the people who bring them to life.
"We've been amazed by the messages of support we've received from all corners of this community as we face this challenging situation together, and we're determined to stay connected and communicating while we can't welcome people into Perth Concert Hall and Perth Theatre."
Nick adds: "There's loads of great stuff happening online right now and it can be a bit overwhelming. What we're saying is, visit us every day and you'll find something to enjoy, either created by us or someone we recommend, it's a bite-sized moment of culture or community to brighten your day."
Meanwhile, Fife Cultural Trust ONFife has launched its ShineOnFife campaign to support, inform, engage and entertain during the lockdown.
And the response from Fifers so far is that it's proving inspiring and engaging. There's #OnFifeCares, a new telephone call programme designed to reach out to all of those who either don't have or are not confident with online access, the LibrarYAY Facebook group, which already has more than 1000 members and a new film club.
Budding young actors in Fife are being invited to submit short performance pieces of their favourite movie or theatre scenes that can be shared to a wider audience. And the trust's museums, galleries and archives are bringing the best of the collections online to share stories and set challenges.
Heather Stuart, chief executive of ONFife, says: "We're saying very loudly that as ONFife, we're still very much here and we aim to bring our communities together to laugh, learn and get creative.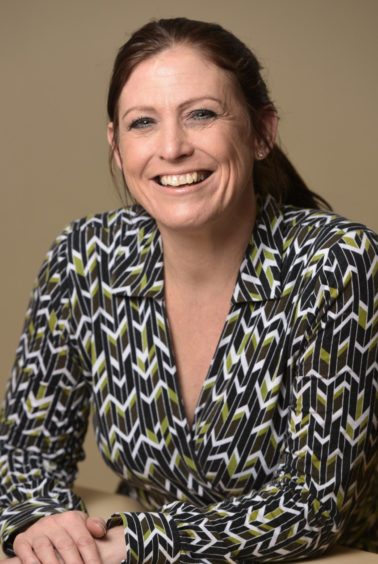 "Our teams are pulling out all the stops developing new community-focused activities that support, inform, engage and entertain, from reaching out directly to customers who might need reassurance to providing amazing fun online events for families with children at home.
"We're living through difficult times and there is a real need for entertainment right now to engage, amuse and just chill out. We're here to shine that light … with exciting projects and activities that offer a chance to make connections, learn new things and escape for a bit."
Full details can be found at www.onfife.com/shineon or get in touch via events@onfife.com
It's the human touch that's so important as we stay apart and the area's theatres are certainly doing everything possible to nurture the communities they hold so dear.