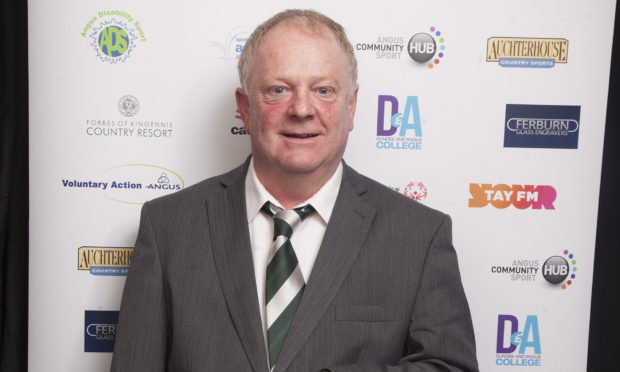 The head of an Angus charity has called for a better understanding towards those struggling with addiction after number of drug-related deaths was described as a "public health crisis."
Gary Malone, chief executive officer of Voluntary Action Angus, rounded on those who branded addicts "junkies".
Mr Malone called for more compassion at meeting of the Angus Health and Social Care Integration Joint Board in Forfar yesterday.
The meeting heard from Dr Emma Fletcher, consultant in public health medicine with NHS Tayside, who spoke of her concerns over a rise in notifications of suspected drug deaths in Angus.
They had risen from 12 recorded last year between January to mid-October to 19 for the same period this year.
She said: "Drug related deaths are of significant concern locally, nationally and internationally."
She described the 40.2 mean age of those who died in Tayside as a "catastrophic early loss of life".
She added: "This is very much a public health crisis."
Mr Malone called for more to be done to tackle poverty and for relationships to be built within communities.
He said:  "If we want to divert people (from drugs) we have to understand what it is like for them to live in a life that's quite a dark place.
"There is a whole wealth of evidence about poverty and its relation to alcohol and drug abuse.
"In communities people are talking about a heroin addict as being a 'junkie', but it is okay for a guy in his 30s taking  cocaine because he's cool – there's this vindictive thing going on.
"We need to work with people.
"It's not an uncommon problem but we have communities who don't care because they call people 'junkies'."
Dr Fletcher's comments were made during a progress report on the Angus Alcohol and Drug Partnership given by Bill Troup, head of mental health services with the Angus Health and Social Care Partnership.
He told the meeting: "Drug misuse, particularly in Tayside, is getting a lot of public and political attention, and that is good.
"However, we need to bear in mind alcohol misuse is a significant problem in Angus as well.
"Statistics would tell us that, where we have one drug related death in Angus, we have two alcohol directly-related deaths.
"However, there is a positive, as statics would tell us young people are turning their backs on alcohol.
"All the public health work over the last decade or so is paying off."