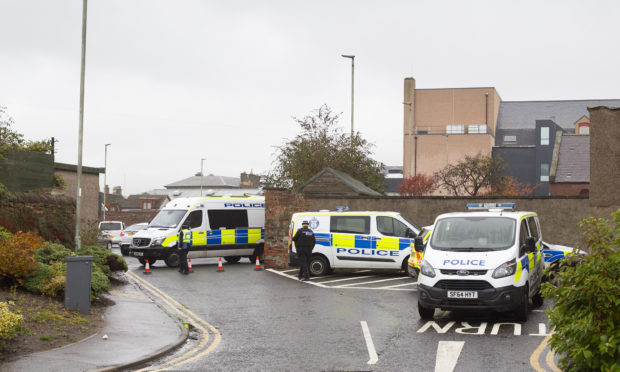 Police were locked in a ten-hour stand off with a man in Arbroath on Friday after he barricaded himself inside his home and allegedly threatened to set it on fire.
The man climbed on to the roof of the building and could be seen shouting obscenities at emergency service workers below.
He is believed to have screwed the door to a room shut.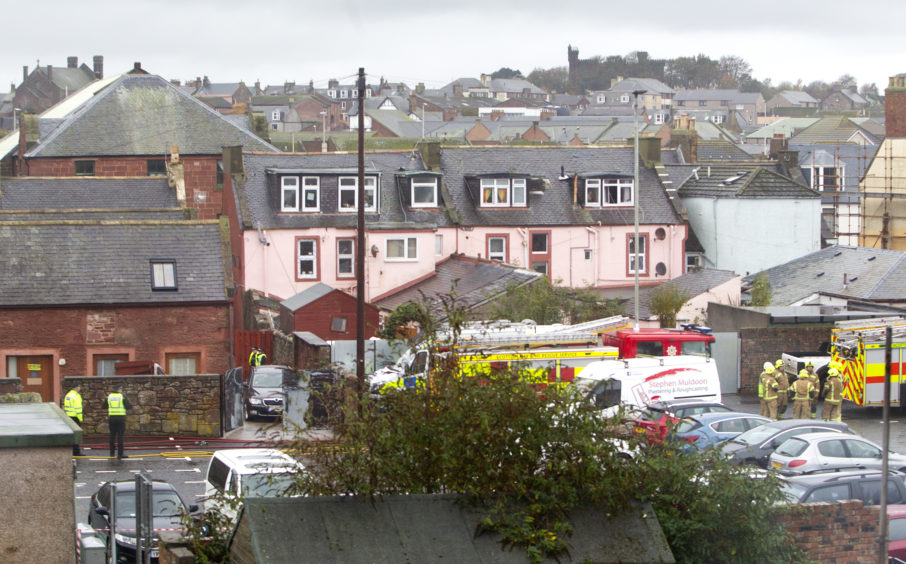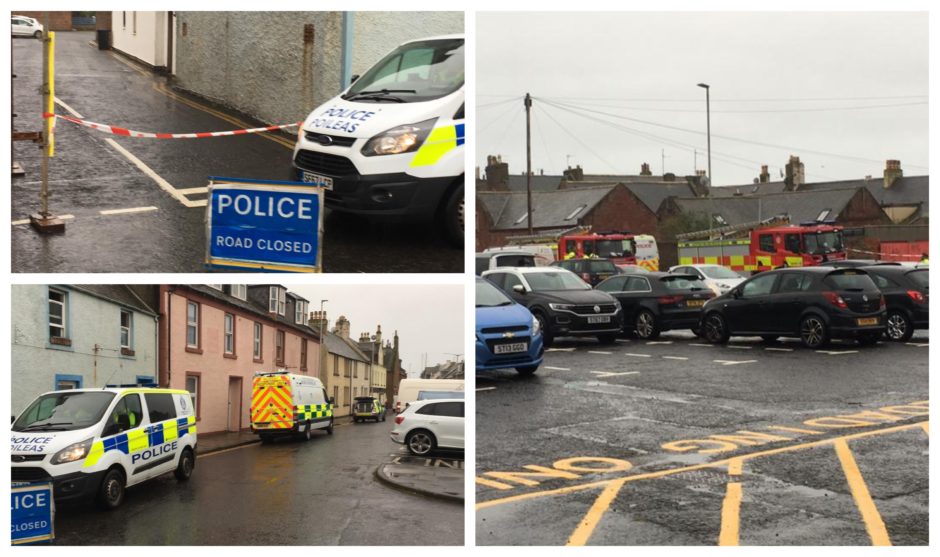 The incident began at around 10am.
Riot police, negotiators, ambulance and fire service staff were still stationed round the red stone building, next to the Marketgate Car Park in Arbroath town centre, until shortly before 9pm.
Trained negotiators eventually talked the 36-year-old man out of the room before he was arrested and charged.
A second man was taken from the building shortly after 4.30pm. Three dogs – two Staffordshire Bull Terriers and a bull dog – were also removed.
Police put the small town centre car park in lockdown earlier in the day but allowed people to leave as the incident went on into Friday evening.
Many watched from their windows throughout the day as police riot vans, two fire engines, a police dog unit and an ambulance were stationed in the Marketgate car park.
A large number of police officers could be seen coming and going from the nearby Salvation Army building.
A Police Scotland spokesman said: "At the end of the siege a 36-year-old man was taken out of the building and arrested and charged.
"Nobody was injured. The incident was contained and there was no risk to the wider public."