Flood-hit A92 in Angus branded 'not fit for purpose'
By
Janet Thomson
November 6 2019, 8.13am
Updated: November 6 2019, 9.54am
Calls have been made for urgent action is needed to stop repeated flooding on the A92 between Dundee and Arbroath.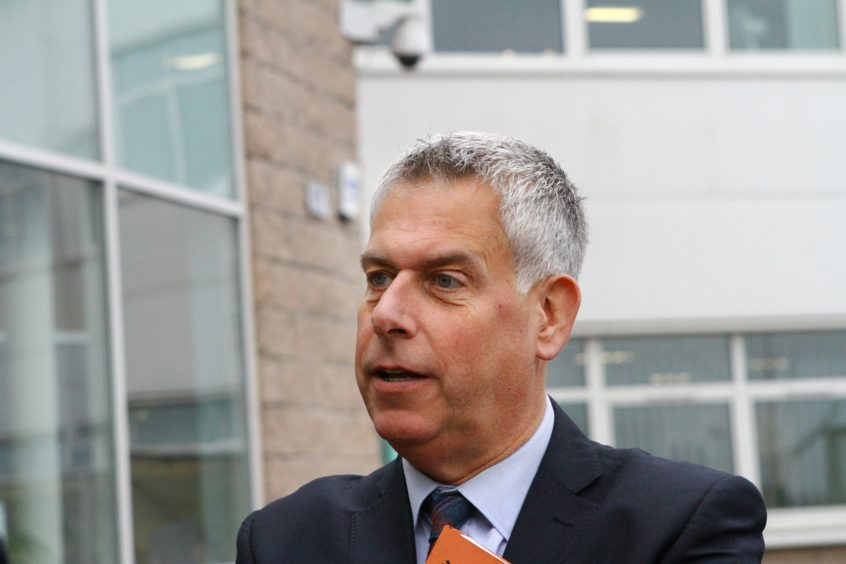 Brian Boyd, independent Angus councillor for Carnoustie and District branded the dual carriageway "not fit for purpose" after a busy section of the road was closed following persistent rain over the weekend and on Monday.
It left east-coast commuters facing lengthy delays and diversions through Monifieth and Carnoustie.
The worst affected area was the stretch between Ethiebeaton and Ardestie which was rendered unpassable for the second time in recent months.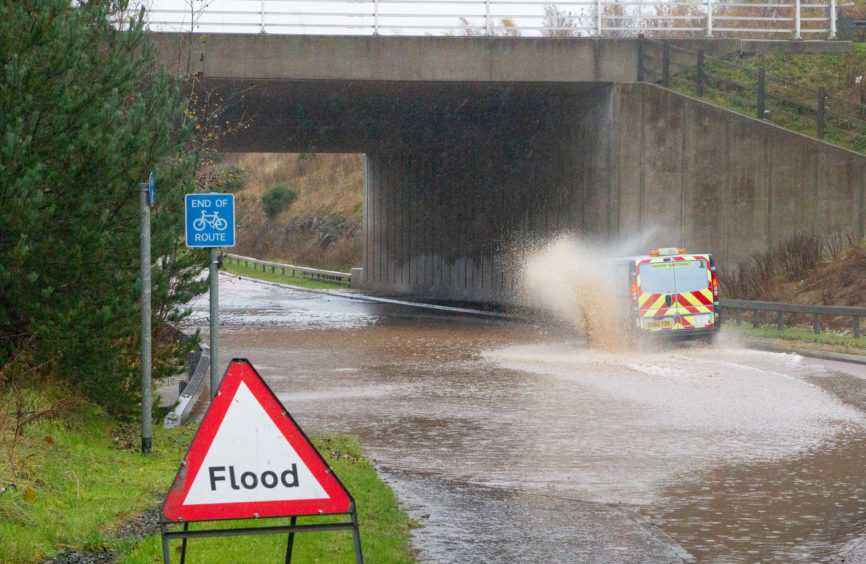 Mr Boyd referred to the "millions of pounds" Angus Council has paid for the road, built under a private finance initiative, describing the flooding as "absolutely shocking" and calling on road engineers Bear Scotland to make urgent improvements.
He said: "As a council we have paid millions to Bear Scotland.
"They say they have cleared out the drains but it clearly isn't working, is it?
"They're not servicing the A92, it's the same with the rubbish at the side of the road.
"We need an urgent response, this is happening far too often.
"We need engineers to come along, this can't keep going on."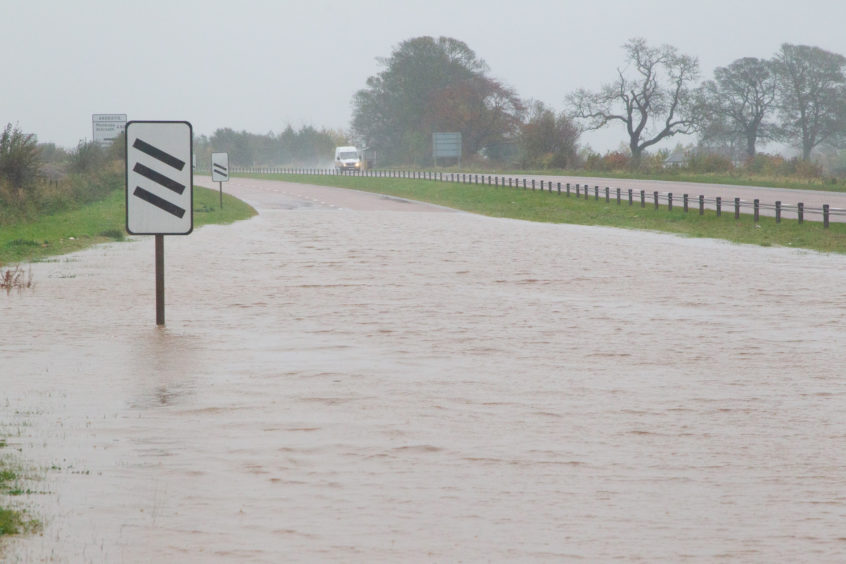 "The road is not fit for purpose.
"Bear need to get to the root of the problem, there is very little we can do."
Beth Whiteside, SNP councillor for Monifieth and Sidlaw, also called for action.
She said: "I hope Bear Scotland is working with other agencies to try to find a way to resolve this.
"I appreciate the level of rain has been very high but we need a plan in place."
A spokesman for Bear Scotland said Monday's flooding was caused by the "inordinate volume of water" that flows off the fields to the north of the A92 following a weekend of wet weather, followed by severe rainfall on Monday.
This inundated the roadside drainage and the outfall from Ardestie underpass.
Its operations team worked until 3.30am on Tuesday pumping water at Ardestie underpass to alleviate flooding and allow the A92 and the B962 to be reopened safely.
The spokesman said: "Following the previous flooding in October we have cleared all the gratings and drainage offsets in this section.
"Angus Council has been working on improvements to the drainage of the B962 Newbigging to Ardestie Road which also leads to the underpass.
"Discussions are ongoing between Angus Council and Claymore Roads regarding this and previous flooding incidents in this location and we'll continue to work with all organisations involved."
The company undertakes litter picking operations along the A92 with teams working to carry out litter pickings as required throughout the year, when resource is available.
An Angus Council spokesperson said: "The A92 from Monifieth (Grange Road roundabout) to Arbroath (Elliot) is operated and maintained by Bear Scotland on behalf of Claymore Roads.
"Angus Council will continue to liaise with Claymore Roads to ensure the contractual requirements are met, and with Bear Scotland to ensure future flooding events are managed to limit any disruption."