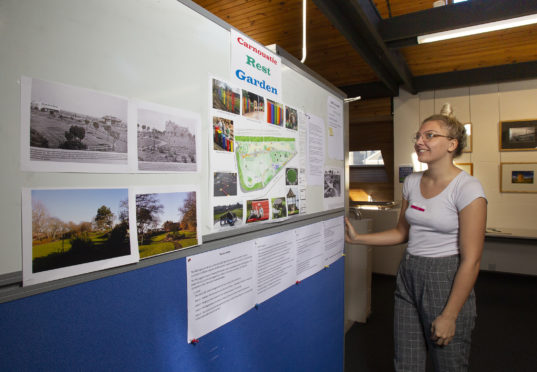 The dream of restoring a 1930s Angus garden to its former glory has gone out to public consultation.
Colourful Carnoustie was given £15,000 from The Open Legacy Fund towards the upgrade and refurbishment of the Carnoustie Rest Garden in Links Parade.
The Royal and Ancient initiative provides funding to local community groups and organisations "to support projects and programmes that will have a positive and lasting impact on the town of Carnoustie".
In 1938 the original garden was designed and laid out by James Laurie and Son from Dundee at a cost of £500. It is now looking tired and in need of an upgrade.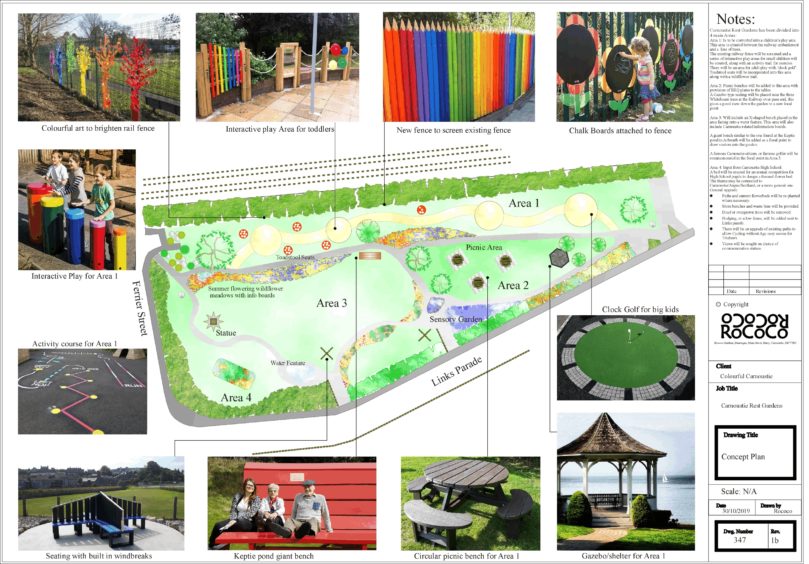 Steve Burke of Rococo Gardens has produced a draft plan for Colourful Carnoustie.
It has just gone on display in the town's library, where the blueprint will remain for the next three weeks. It suggests ways of making it "a more enjoyable and eye-catching space".
Paths and current flowerbeds would be re-planted and benches painted to reflect a Carnoustie seaside/golf theme with Carnoustie High School involvement.
The entrance from Ferrier Street will contain a small boulder rock garden. The hidden rock garden at the corner of Ferrier Street and Links Parade will also be reinstated.
Throughout the garden there will be information boards outlining Carnoustie's history, a 'famous Carnoustie-ites' trail or statues, and sculptures.
Among the suggestions for inclusion are a clock golf layout; a Keptie Pond-style 'big' bench; a sensory garden; and space for Carnoustie High School pupils to design a themed flower bed.
The bed would be created for an annual competition for High School pupils.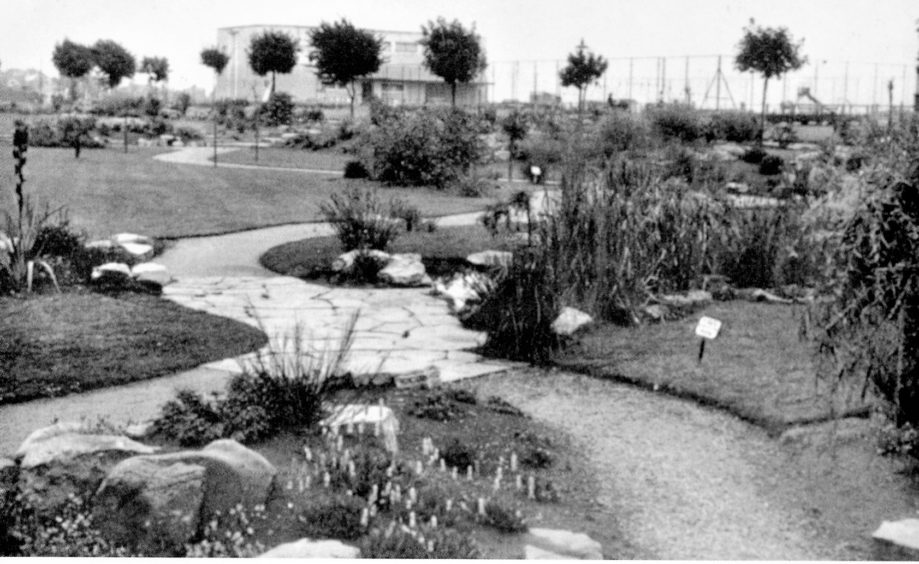 Alec Edwards of Colourful Carnoustie said: "One of the many benefits of staging the 2018 Open at Carnoustie was the legacy fund provided by the R&A for projects in and around Carnoustie.
"The rather tired Rest Garden opposite the Leisure Centre on Links Parade was created in 1938 and was known as the Rock Garden.
"The original rocks are still in place though hidden under bushes and trees. It would be great to see it restored in the style of Barnhill Rock Garden in Broughty Ferry. At one time the garden also contained a putting green.
"There has been some publicity recently about some kind of tribute to famous Carnoustie actors or golfers, and the garden may well be the location for these."
Colourful Carnoustie is a group of community-based volunteers dedicated to providing quality floral displays and other environmental initiatives throughout Carnoustie.
The group was established in April 2015 and currently provides and maintains all the hanging baskets and street planters throughout the central area of the town including the railway station.