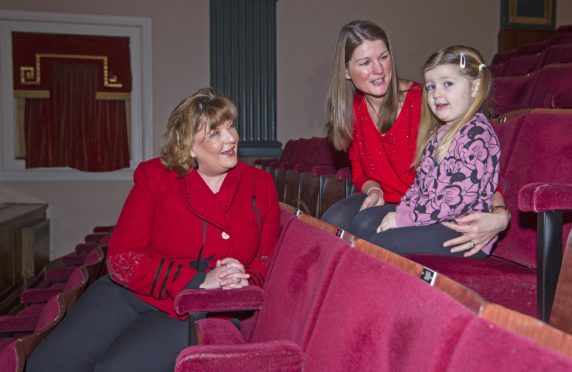 A project which aims to provide dementia, autism and baby friendly screenings of films in Fife is one of 22 initiatives across Scotland sharing in an £800,000 windfall.
Culture secretary Fiona Hyslop paid a visit to Dunfermline's Carnegie Hall to see first hand how the Fife Cultural Trust plans to spend the £10,598 it has received through Screen Scotland's £1.6 million Cinema Equipment Fund.
Ms Hyslop met Ruth McCabe from Dementia Friendly Fife, and Gerald King, 56, who has younger onset Alzheimer's, to discuss the importance of dementia friendly screenings.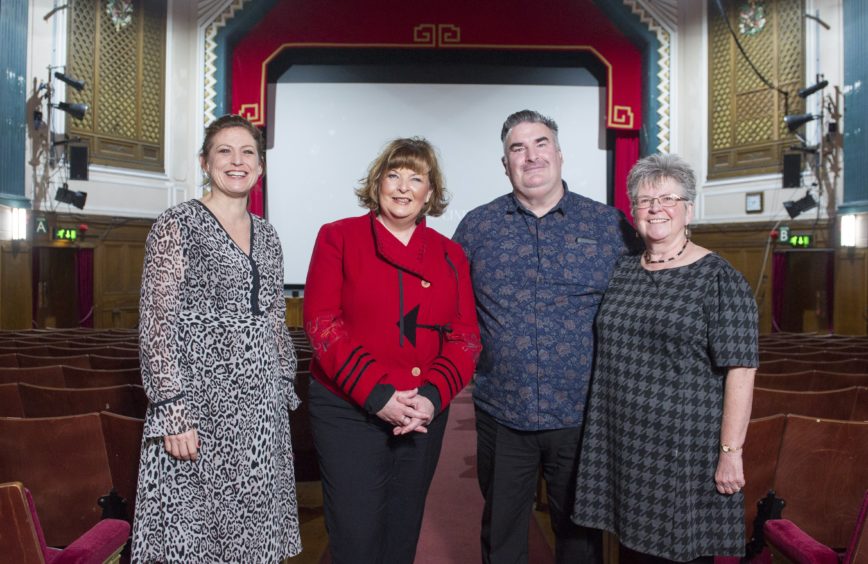 She also spoke to local mum Clare Smart who brings three-year-old daughter Megan to child friendly screenings.
The venue also runs special showings for people with autism.
A total of £818,912 has been awarded to projects located across the country, with initiatives in Dundee, Perth, Aberfeldy, Kelty and Montrose among those to benefit. Applications for the next round of funding are being invited by January 28 2020.
Ms Hyslop said: "It's been a really positive year for the Scottish screen sector, and this investment will allow more people to enjoy the big screen experience in their own communities.
"With half of the Cinema Equipment Fund now benefiting 22 community projects, I look forward to seeing what they achieve, and how the remaining funding will be spent to grow audiences across Scotland."
Heather Stuart, chief executive of Fife Cultural Trust, said: "Watching a film as part of an audience can be an entertaining and enriching experience and this award is a welcome boost to what we can offer at Carnegie Hall.
"It makes our screenings much more accessible to more groups of people who might otherwise miss out on the whole cinema experience because of their circumstances – whether that's parents with young babies or someone living with dementia."
Montrose Playhouse Project was awarded £98,724 from the fund in a major boost for the volunteer-run group's plans to convert the town's former swimming pool into a three-screen cinema and community hub. It is hoped it will open its doors to movie fans in early 2021.
In Dundee, citizen group Building a Stronger Menzieshill received £21,000 to support new equipment for the Menzieshill Community Cinema Project.
Bob Mallinson, from Building a Stronger Menzieshill, said: "The new screen and audio equipment means we can go ahead and screen high quality cinema experiences, making this available to everyone in the wider community."
Other beneficiaries so far have included the Birks Cinema Trust in Aberfeldy, which received £17,000, Kelty Community Cinema which received £9,138, and the Perth-based Horsecross Arts Limited which secured £2,500.