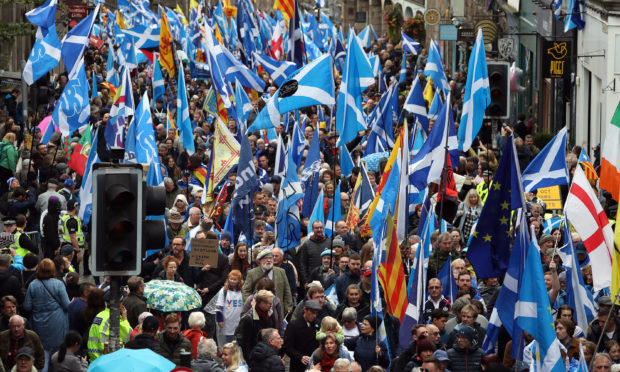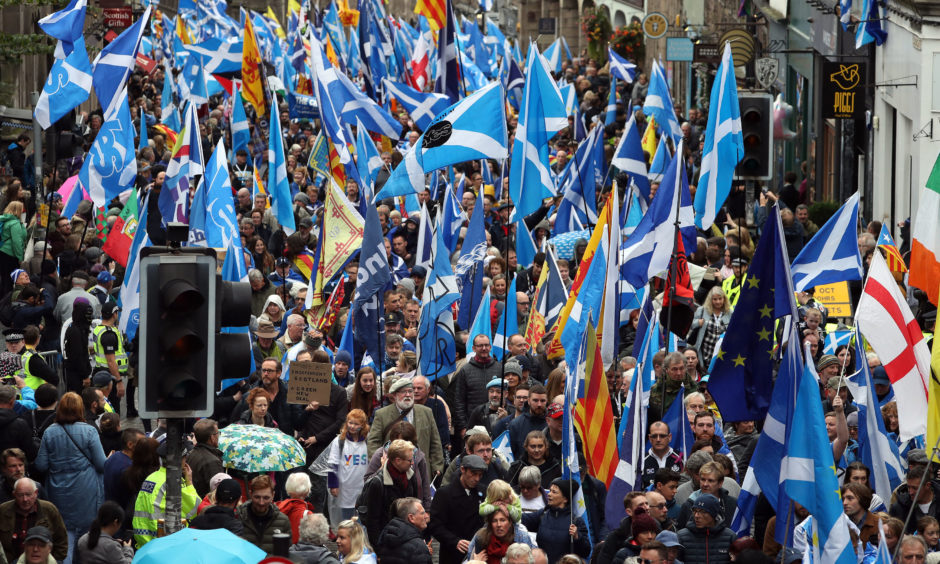 Organisers say the success of a pro-independence march in Glasgow has increased momentum ahead of an Arbroath rally in April.
Neil Mackay of All Under One Banner (AUOB) said the Arbroath march on April 4 will reinforce the Scottish people's defiance against Westminster rule and play a key role in the journey towards independence.
Mr Mackay is predicting "tens of thousands" of members of the Yes movement will take part in the Arbroath march which will "have an open and inclusive family-friendly atmosphere".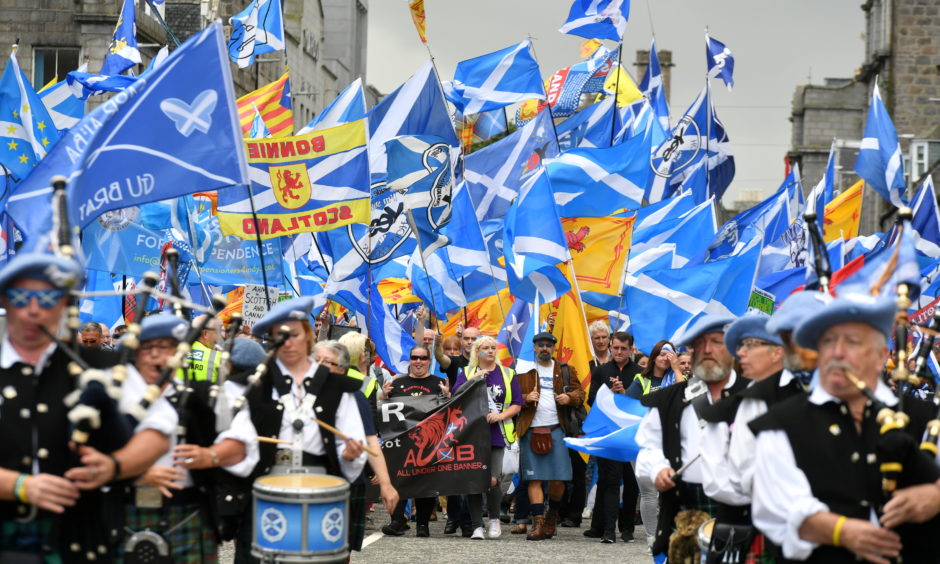 "After an immensely successful demonstration at Glasgow which saw in excess of 80,000 people take to the streets despite heavy rain and gale force winds it's a certainty that the momentum is now accelerating towards AUOB Arbroath given the significance of the 700-year-old declaration and its on-point relevance in this most historic year for Scotland.
"It's still very early days towards estimating the attendance figure for the April 4 Arbroath march but it is undoubtedly going to be a show of strength and determination in the tens of thousands, and as such this will be a mighty display of self-determination which will resonate the relevance of the 1320 Declaration in 2020 and which will have an open and inclusive family-friendly atmosphere, whilst maintaining the essence of peaceful protest which AUOB marches embody."
The mass rally will take place at the start of locally-organised Arbroath 2020 celebrations which have been in the planning stages since November 2016.
Local events start with the world premiere of Of Light Breaking at Arbroath Abbey before a horse-led procession of 500 people from Arbroath Abbey to Arbroath Harbour takes place on April 5.
Fears that pro-independence march will make Arbroath 'a no go zone' as row goes on