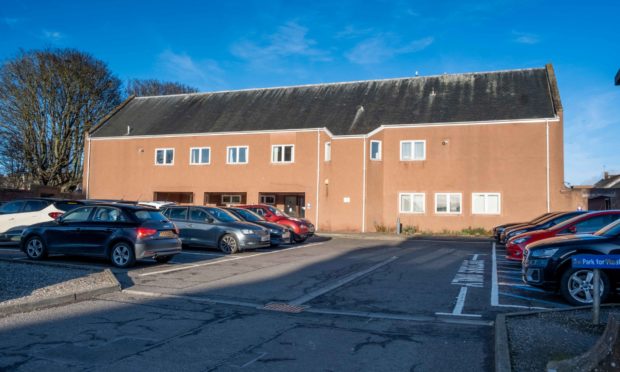 Arbroath has been plunged into a looming medical crisis with confirmation one of the town's biggest GP practices is facing closure.
The Abbey practice will end its contract with NHS Tayside at the end of July, throwing the future care of almost 6,500 patients in doubt.
A national shortage of doctors – which has already impacted other Angus towns and the wider Tayside area – has been blamed for the decision.
One politician said the Arbroath bombshell was a reflection of a primary care service "in crisis".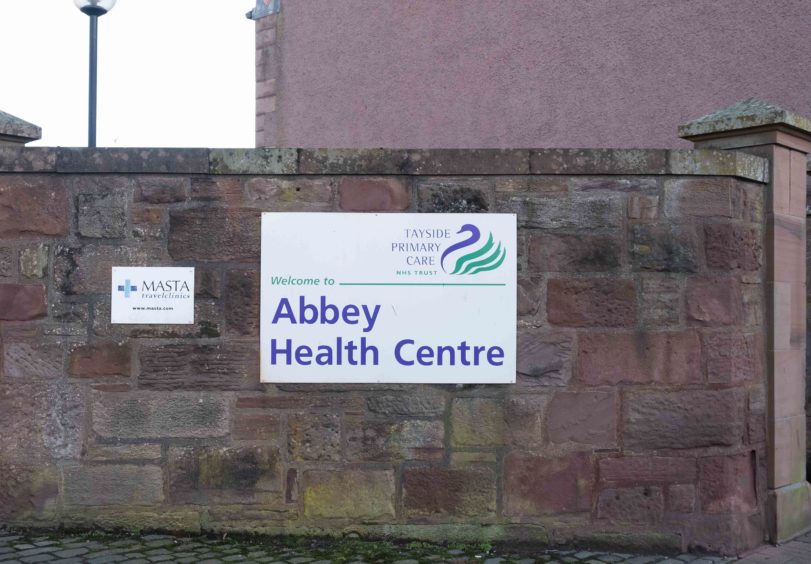 NHS Tayside said new patients would continue to be registered at other Arbroath practices, amid fears their lists could be closed.
However, health bosses have made a plea to current Abbey patients to stay put in the meantime.
The practice, in the shadow of the town's ancient Abbey, currently has one full-time and three part-time GPs, having said farewell to a long-serving doctor towards the end of last year. An advanced nurse practitioner also operates there.
One long-time patient said: "This has come as complete news to many people.
"As with all doctor's surgeries, you might sometimes have to wait to get through on the phone but I have always found it to be a well-run practice."
A spokesperson for NHS Tayside said, "We will be writing to patients at the Abbey Practice in Arbroath this week to advise that the practice has given notice to terminate its contract with NHS Tayside with effect from July 31 2020.
"As with many practices across Scotland, the Abbey Practice has been affected by the national shortage of GPs.
"Patients should be reassured that the practice will continue to be fully operational up until July 31 with the GPs continuing to practice from Abbey Health Centre.
"When a practice gives notice to stop providing services, the health board has a responsibility to ensure that safe primary care services are provided to the local population.
"NHS Tayside's main priority is to ensure that patients who are currently registered at the Abbey Practice have continued access to a local GP."
The spokesperson said NHS Tayside and Angus Health and Social Care Partnership were working together to ensure that patients can access local GP and primary care services from August 1 2020, adding: "We will continue to engage with patients in Arbroath as plans progress to deliver safe and sustainable primary care services in the local area."
North East region Conservative MSP Bill Bowman said: "Primary care is in crisis across Scotland and that picture is now being reflected in Tayside.
"The Royal College of GPs believe Scotland will be 900 GPs short this year.
"That is making it extraordinarily hard to attract the right people, and practices like the Abbey are paying the price.
"There must be consequences and there are urgent questions to answer for Scottish Government ministers."
Angus South SNP MSP Graeme Dey said: "Situations like these are from ideal, however I know that NHS Tayside officials have been alive to the problem and working on finding a way forward for a few weeks now.
"The key thing here is ensuring continuing and appropriate access to GP services for patients currently on the Abbey practice's list and I know that is very much what NHS Tayside are aiming to do."
Latest in a series of blows
NHS data published at the end of December revealed a total of more than 27,000 patients across Arbroath's three medical centres.
The combined rolls of the east and west practices of Springfield Medical Centre in Ponderlaw total almost 12,000.
Arbroath Medical Centre at Hill Place has a patient roll of just over 9,000.
The Abbey practice situation is the latest impact on local provision of a national GP shortage which has already had a marked effect on communities across Tayside.
Forfar was hit by a six-month shutdown of patient lists at the town's three surgeries at the end of 2018 and into the following year.
During the ban on new registrations at Academy Medical Centre, Lour Road Group Practice and Ravenswood Surgery, residents were allocated a practice on a rotational basis via a practitioner service in Aberdeen.
Angus Health and Social Care Partnership highlighted high rates of movement of patients between practices as an issue at the time.
More than three years' ago, NHS Tayside stepped in to take control of Brechin Health Centre in a move aimed at averting a GP crisis in the town.
The centre partnership was dissolved after two doctors left and replacements could not be found.
The situation remained difficult, leading to reduced GP cover at the centre for spells during the summer of the following year.
A community-led bid is now being pursued to create a health and wellbeing hub at the town's former infirmary.
Brechin Healthcare Group (BHG) was formed in response to escalating concerns over local health provision and has recently secured 'agreement in principle' to take forward its ambitious proposal for the building, deemed surplus requirements two years' ago.
Tayside-wide, the GP shortage has also previously affected Out of Hours provision, with health bosses forced to put contingency plans in place in February 2019 to maintain the service.