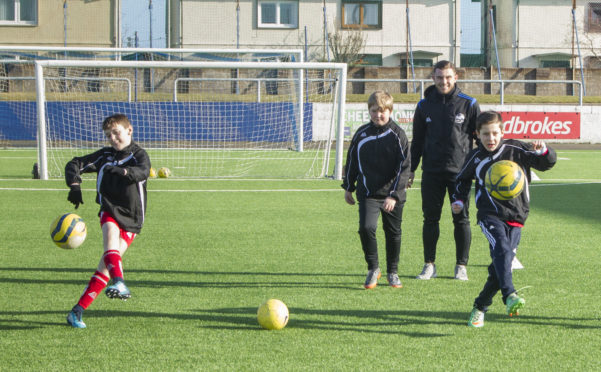 Montrose has enhanced its reputation among the greats of European football with selection to line-up for delivery of a key health programme for young people.
In the latest stage of a scheme which has seen the name of the Gable Endies gather alongside some of the biggest sides in the game, Montrose Community Trust is to join the Scoring for Health initiative alongside the likes of Dutch outfit Feyenoord, German side Werden Bremen and the wider Portugese Football Association.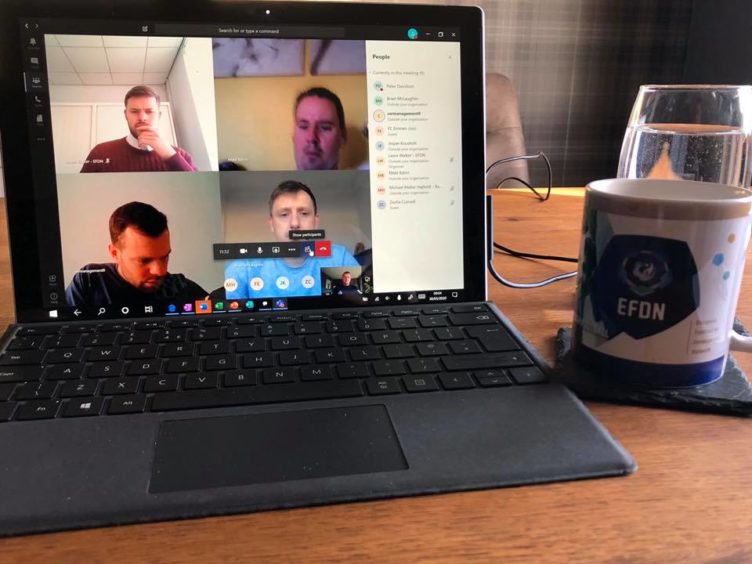 The Trust, in association with Montrose FC, will receive EU Erasmus+ funding for a scheme which will see it work with ten local schools and hundreds of youngsters aged 7 to 14. Greenock Morton is the only other Scots side involved in the programme.
Despite the European game being on hold during the coronavirus outbreak, Trust chief executive Peter Davidson was delighted with confirmation of their involvement in the scheme which came during a video conference this week.
Montrose Community Trust is part of the European Football for Development Network (EFDN) and has established itself around the table alongside elite sides including PSG, Inter Milan and PSV Eindhoven.
"With the cancellation of the EFDN Conference in Breda, and subsequently the 'kick off' meeting for this project, this took place via a video conference call," said Mr Davidson, a member of the board at Links Park.
He said Scoring for Health will be based around the appeal and inspiring context of sport, in particular football, to promote healthy eating and physical activity, with the overall aim of improving physical and emotional health and wellbeing.
The EFDN consists of more than professional clubs from across Europe committed to using the power and appeal of football to inspire change.
Mr Davidson added: "As a charity, we engage with 1,000 people each and every week.
"We've only got 11,000 people in our town so that's just short of 10% of our population from 18 months old to those who are 90-odds.
"A lot of people not only use us but rely on us for some of the programmes that we run. These cover mental health, struggles with alcohol, school-based education programmes and many others."
The pandemic situation has significantly curtailed delivery of the Trust's projects at present, but Mr Davidson said they remain determined to put community volunteers to good use.
"We may even try to hold some kind of remote football memories sessions for people who are isolated but are used to attending them," he said.
Montrose FC announced on Wednesday it had placed all players and staff on the coronavirus furlough scheme.