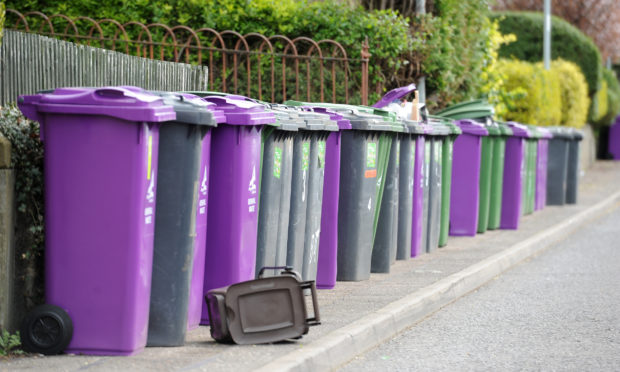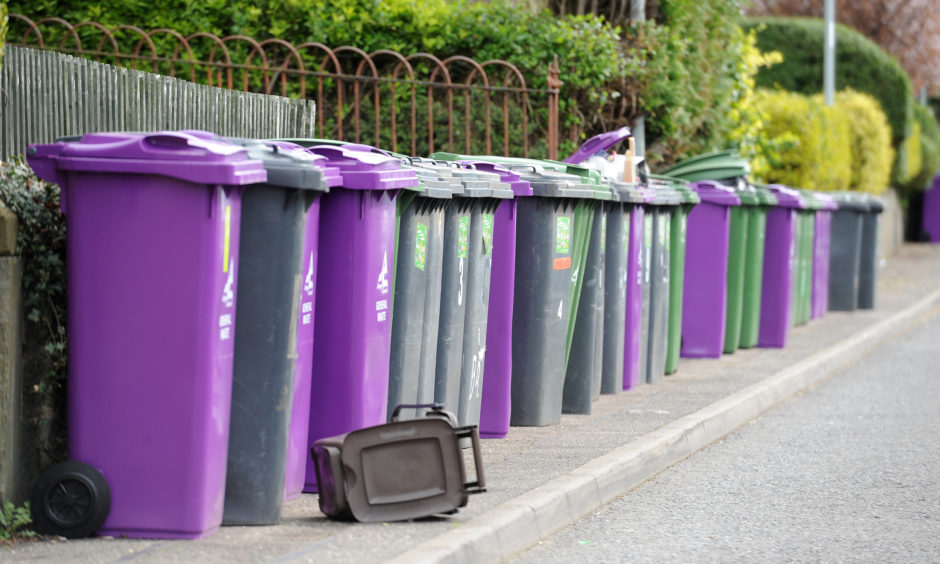 Angus has boosted refuse team staffing levels from other parts of the authority's workforce in a bid to stay on top of local collections.
Staffing levels continue to be down by about a third, but redeployed colleagues and agency workers have been brought in to bolster the effort.
Council communities convener, Montrose Independent councillor Mark Salmond said: "We are hugely proud of the shift that our waste collection teams are putting in during exceptional times.
"Their work is helping to maintain public health during the most serious public health emergency we have seen in our lifetimes.
"But, in thanking them for everything they are doing, we also need to thank our communities for the responsible way that they are dealing with their waste and recycling.
"There's no disputing that having to spend more time indoors over a long period of time leads to more domestic waste being generated.
"The indications are that people appear to be trying to help us and keep that waste to a minimum when it comes to kerbside collections.
"They cannot take side waste – extra bags by the bin – as it can make rounds unmanageable and presents a health and safety risk to the bin crews.
"The vast majority of households are not putting out side waste and I ask them to keep up the good work."
Mr Salmond added: "With regards to space, I'd also take this opportunity to ask people to try to ensure that, wherever possible, our bin lorries have room to work.
"There are several tight and narrow streets across Angus and collections are made all the more challenging when so many people are at home.
"I would simply ask that people park responsibly and if you can park off-street on bin collection day, then please do, so our bin lorries can get through."
All Angus recycling centres remain closed.