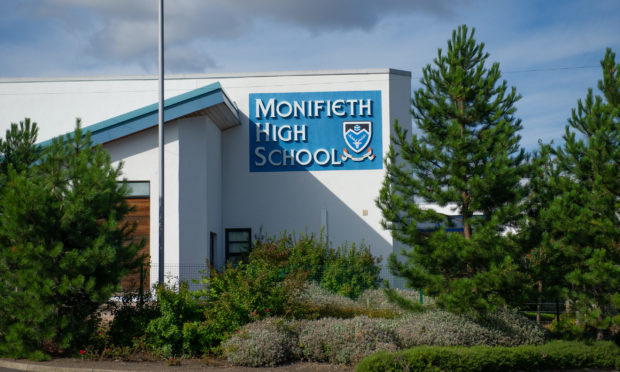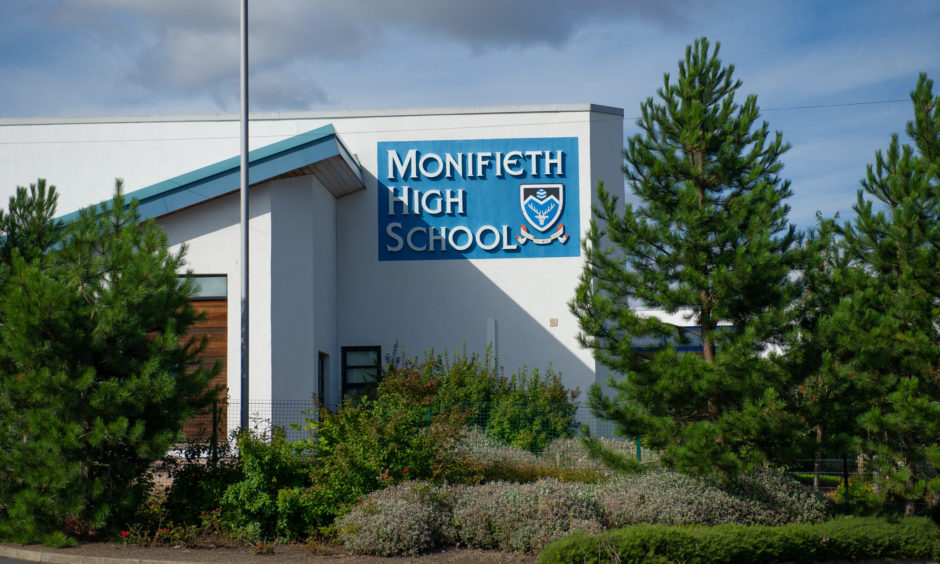 Monifieth High School's 2020 first year intake is to be capped to ease pressure on the over-capacity secondary.
The move will see a limit of 170 S1 youngsters for the new school year due to start in August, well below the forecast 194.
Angus education committee agreed the cap in a remote council meeting on Thursday.
Monifieth High's overall capacity was set, more than two decades ago, at 1,060 pupils but is projected to be 1,121 for 2020/21 and education chiefs say the building is struggling to cope.
The prospect of a replacement secondary ended last year after plans for a £55 million Dundee western gateway superschool involving Angus, Dundee City and Perth and Kinross Councils fell through.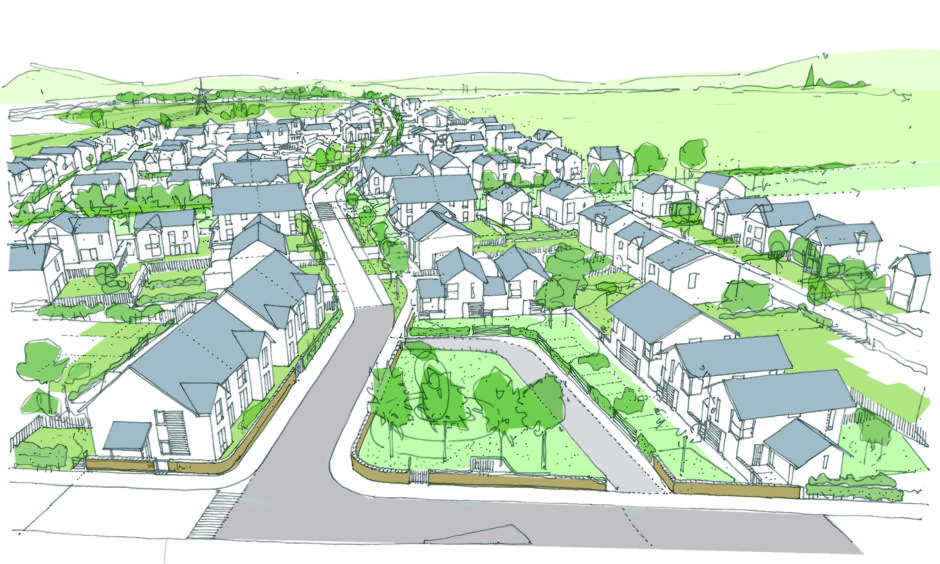 Angus parents have been warned a new Monifieth High is not a sort-term prospect.
Education director Kelly McIntosh said: "There has been extensive housing development within the catchment area and the school also receives a large number of placing requests for children outside the catchment.
"The physical layout of the building also presents some challenges.
"Through the Angus Schools for the Future programme there are a number of options relating to Monifieth High School including a potential refurbishment/extension or a replacement with increased capacity.
"A solution is, however, a number of years away."
Officials say a 170 S1 limit will be acceptable for timetabling and bringing the overall school roll towards to its working capacity.
Children in a school's catchment area are given top priority in placing requests, followed by those outwith the catchment who may have a sibling already at a certain school.
Monifieth and Sidlaws SNP councillor Beth Whiteside said she was particularly concerned for families with children at Strathmartine primary school and has been given an assurance that information relating to placing requests will be given to councillors in due course.
"This is a big drop in one year and I am concerned about who may be disadvantaged," she said.
The committee also agreed to cap rolls at five Angus primaries which are either close to, or over, capacity.
Rural primaries at Glamis and Mattocks will have limits set, along with Warddykes in Arbroath, Whitehills in Forfar and Carnoustie's Woodlands.