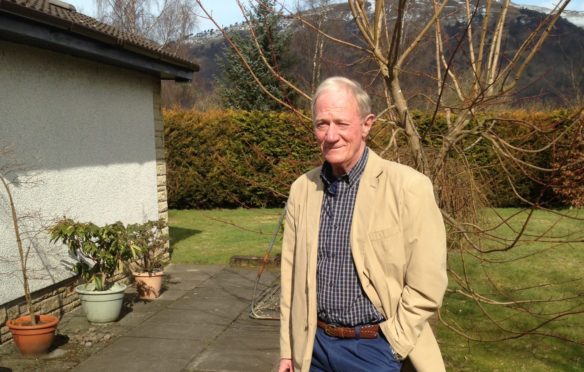 Angus businessman David Petrie has died aged 81.
Mr Petrie, a,  former director of Forfar company Don and Low who lived his entire life in the town, died on April 26 at Ninewells Hospital after suffering a heart attack.
Born in 1939, he went to Forfar East School before attending the town's secondary school and then Dundee Technical College.
He married Margaret in April 1959 and they had three children: David, Ian and Gillian.
Mr Petrie started his career with Don & Low in March 1955 as an apprentice engineer in the drawing room.
By 1966 he had been appointed to a research team tasked with examining the impact of polypropylene on the textile industry. As part of this work he travelled throughout Europe and America.
The work was fundamental to the future of Don & Low, allowing it to survive and prosper as it progressed from traditional jute weaving to a polypropylene product based company.
Mr Petrie was appointed a director in 1981 and held several responsibilities including engineering, process improvement and quality. His last major project for the company was to oversee the construction of the £7m weaving facility at Orchardbank, which officially opened in April 2001.
He retired in November 2001 having spent 46 years with the company.
Outside of work, he was an active playing member of Forfar Golf Club and fan of Forfar Athletic Football Club.
In retirement, he and Margaret loved to travel to new destinations for holidays and spent time every year visiting their son Ian, who lives in Atlanta.
He also enjoyed his Friday nights with the boys at the Queen Street Tavern.
As well as his three children and wife, he is survived by his four grandchildren Mark, Ross, Emmie and Rory.
A private funeral was held on May 5.