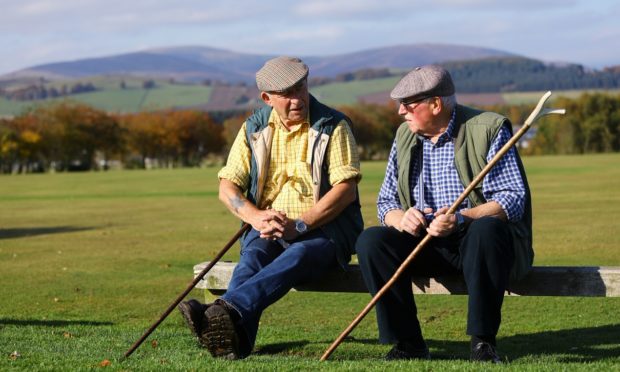 Retired Angus comedy heroes have finally capped their remarkable fundraising run which has poured £25,000 into the coffers of the Ninewells Cancer Campaign.
For a decade, pals Bob Wallace and Allan Thomson had audiences in stitches with their Kirrie The Fit? performances across Angus and beyond.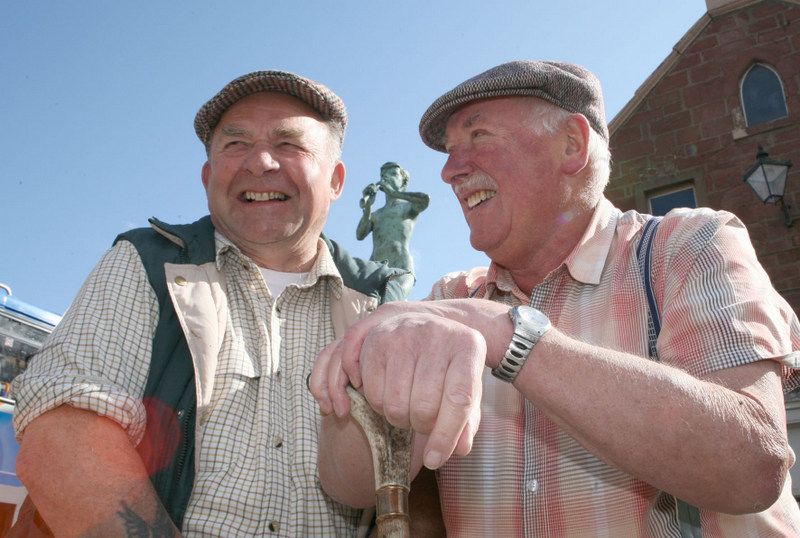 The Buchan exiles live in the same street and their brand of Doric humour quickly took off after sketches to groups including Kirrie Rotary, with which they have been also closely involved.
Having 'hung up their bunnets' last year, the pair have delivered a final flourish to the Ninewells campaign through cd sales of their last concert and remaining stocks of other discs and Allan's Moss O' Rora book of poems.
Allan said: "We recently gave Ninewells a further £2,000, bringing our total given to them over 10 years to £25,000.
"They are aware that this will be our last donation to them – the shakkins o' the pyoke, so to speak," said Allan in reference to the old an agricultural expression to signify the last remnants when grain was stored in jute sacks.
"We were very grateful to receive a nice letter from NCC chairman Bob Steele and hope to have a coffee with them once lockdown is over.
"All Kirrie the Fit? performances were free of charge and whilst book and cd sales all went to Ninewells, performance donations amounting to almost £1,900 went to help disadvantaged people in Bosnia through a Kirriemuir Rotary project that ran until 2016," added Allan.
"With the winding up of our fundraising, we were also able to donate more than £870 to Kirriemuir Medical Practice for the purchase of specialist baby thermometers and other equipment.
In all, the pair now in their 70s gave more than 150 performances and admitted it was a remarkable success for a venture which they hoped might initially raise a couple of hundred pounds for the Ninewells campaign.
"Overall, we raised just over £27,700 and are grateful to everyone who supported us in doing that," he said.