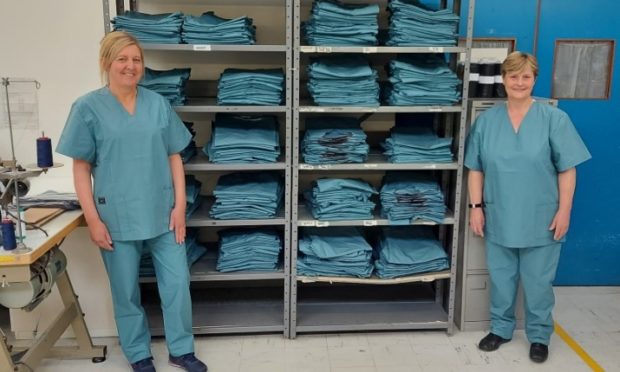 Community volunteers have contributed to an effort which has seen almost 6,000 sets of scrubs produced for health staff on the pandemic frontline.
The collaborative project has involved NHS Tayside, local industry, Dundee University and dozens of people across the region.
Around 5,000 pairs of scrubs were required to supplement the 6,500 previously in use across Tayside.
Health bosses worked with local textile company Halley Stevensons to produce large volumes of fabric at its Dundee-based factory in a bespoke colour called Tayside Teal.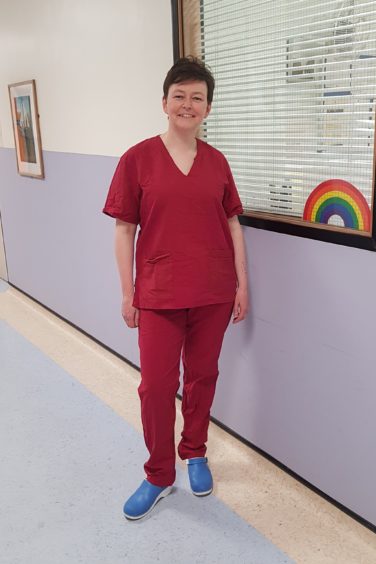 It was used to produce 4,000 pairs of scrubs. Halley Stevensons also donated a large quantity of the fabric for use by community stitchers.
Staff and student volunteers worked from a small industrial hub set up in the Dundee University library to produce scrubs and make up packs using pattern pieces pre-cut by Kirriemuir textile manufacturer J&D Wilkie.
Those packs were then used by community volunteers and the university to deliver another 1,000 pairs of scrubs.
The tally was also boosted by more than 700 additional sets from the Facebook group NHS Scotland For the Love of Scrubs.
NHS Tayside medical director, Professor Peter Stonebridge said: "It was such a team effort and we are really impressed, not only with the amount of work that has gone into this, but also with the high quality of the scrubs produced."