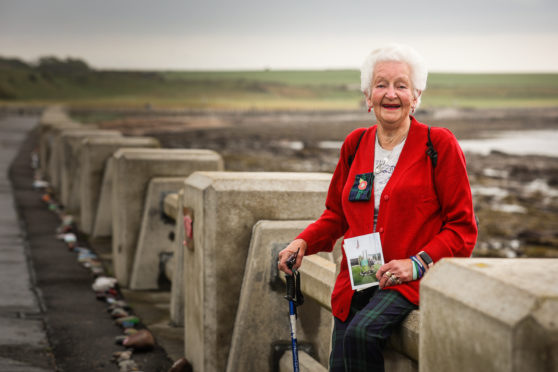 Angus drizzle could not dampen an OAP's start to a 100-mile fundraiser she is determined to conquer on her walk out of lockdown.
Val Laing will head to the clifftop path towards Auchmithie daily until she racks up the three-figure total in a personal thank you to those who have helped the 78-year-old overcome her personal challenges, and as a tribute to her late husband.
She started out on Wednesday morning on what would have been the 59th anniversary of her marriage to husband Peter, who died a decade ago.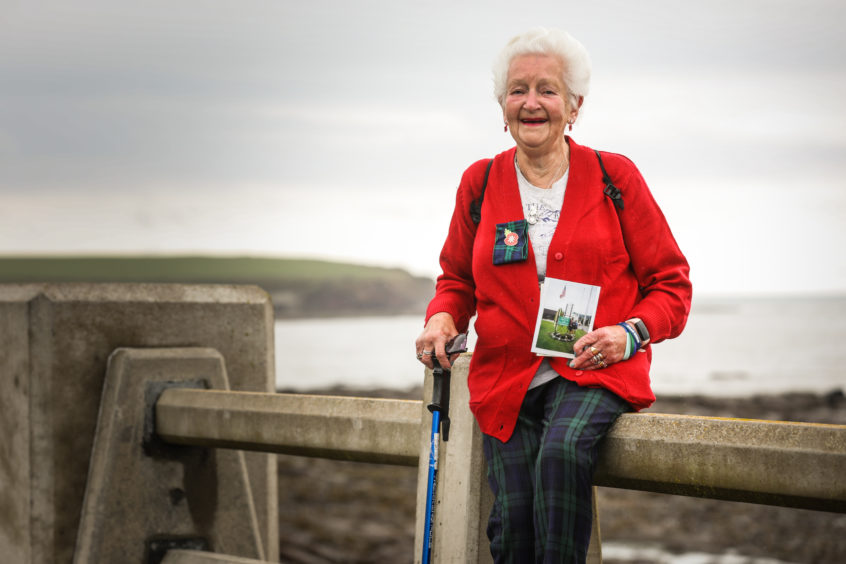 Val, who lives in Arbroath's Andy Stewart Court sheltered housing said: "I just wanted to get out and do something, and I'll stick at it, rain or shine, until I get the 100 miles done.
"I'll probably do around five miles a day, but I'll definitely complete it."
Val's daily jaunt will take her out to Carlingheugh Bay and she is aiming to raise support for the Susan Carnegie clinic at Stracathro Hospital, Angus branch of the Black Watch Association and Arbroath legion.
"These are all close to my heart – the Susan Carnegie clinic helped me so much, and my husband was a Black Watch veteran so I know how much the Black Watch family means to so many people."
Val added: "The walk will be no bother to me. Peter and I took up hillwalking when we were both older and managed to complete 50 Munros before he died.
"We also did the West Highland Way in a week for Cancer Research and loved it. I'll walk every day except Sunday and it'll be a way of getting out and about.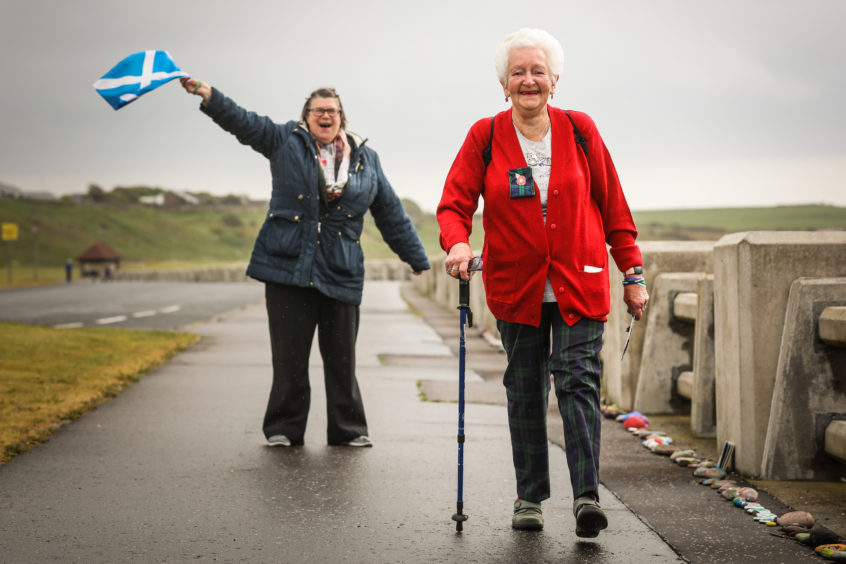 "Lockdown's been no bother for me, my daughter Linda has been a godsend for me and I've been keeping myself at the back door just enjoying the great weather."
In February, she was among a group of Angus tenants presented with Adult Achievement Awards at Holyrood by Scotland's housing minister in recognition of their involvement with the local authority's tenants steering group.