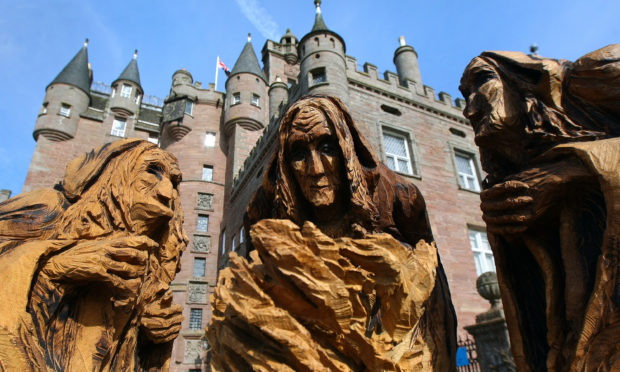 Glamis Castle gardens will re-open to the public from next Monday in advance of resuming tours inside the historic property on July 15.
The landmark is the most popular tourist draw in Angus, welcoming 100,000 people from across the globe in a typical year.
The extensive grounds will be first to reopen, including the castle's Italian garden, designed by Countess Cecilia, the mother of the late Queen Elizabeth, The Queen Mother, who spent her childhood at Glamis.
Glamis also features a Macbeth trail of carved wooden figures from Shakespeare's play which is believed to have been inspired by the castle.
Takeaway food, drink and picnic hampers will be available.
Safety measures will include a one-way system through the gardens and all tickets must be booked in advance with a date and time slot via the castle website.
Major Dundee attractions the V&A museum and nearby Discovery Point are still finalising plans for re-opening in the wake of the latest relaxation of restrictions.
A spokesperson for local authority culture and leisure trust Angus Alive said: "
"We very much welcome the news from the First Minister's announcement today that we can begin to reopen some of our cultural venues across Angus from July 15.
"However, we're reviewing this updated information released today alongside other Scottish Government and sector specific health and safety guidance to determine our plans to reopen.
"It's essential we take all the necessary steps to reopen safely in order to protect the health and wellbeing of our customers and colleagues.
"Understandably, we are also keen to hear more information on potential dates for the opening of our sport, leisure and theatre venues in order to plan for a safe reopening of these sites too."