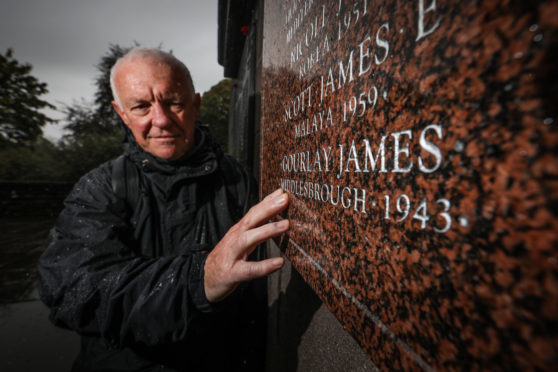 More than 75 years after paying the ultimate price for a determination to serve his country during World War Two, an Angus-born school teacher's name has finally been given its deserved place on his local war memorial.
As a professional in a reserved occupation, James Gourlay from Brechin did not serve during the conflict but was teaching in Middlesborough when the city came under attack by German bombers in the episode that would claim his life.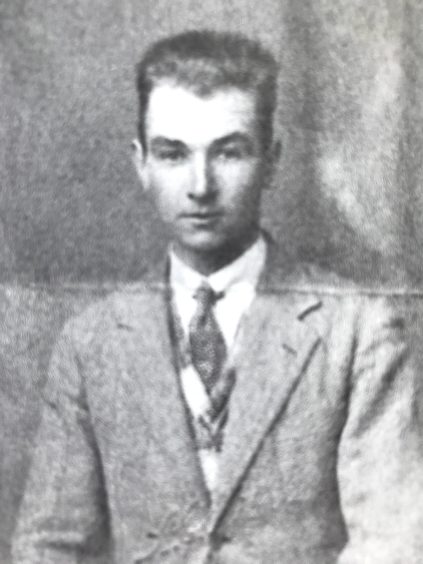 He had volunteered as a fire watcher and met his death in a fierce explosion which followed a blaze in a house in the North Yorkshire town.
Now, thanks to the efforts of a local historian, Mr Gourlay's son has been able to see his hero father's name on the local memorial in what he admitted was a poignant visit to Angus.
Heritage enthusiast Steve Nicoll said he had considered the absence of Gourlay's name on the WWII honour roll a "glaring and unjust omission."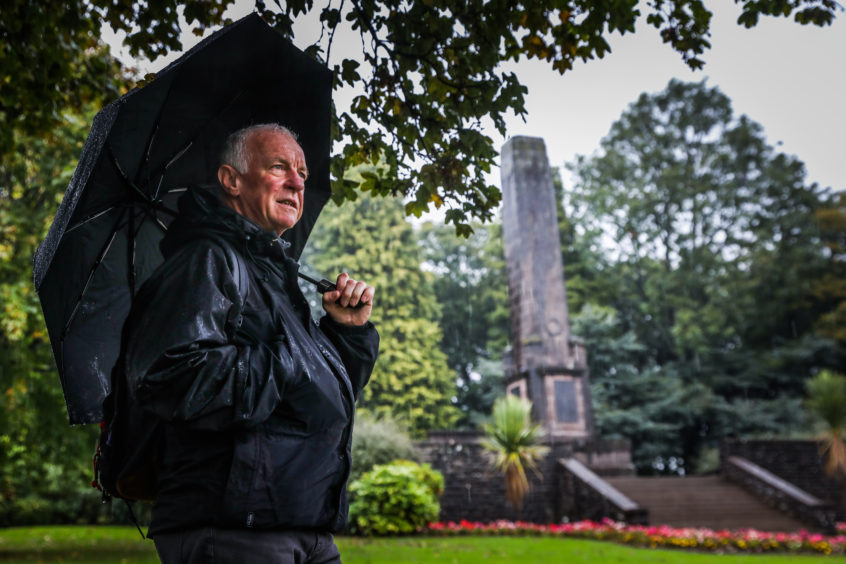 "The family headstone records that James Gourlay "died by enemy action" on March 11 1943 but because he hadn't been in the armed forces his name was never put on the Brechin war memorial," said Mr Nicoll.
"In post-war Scotland there had been an element of confusion over civilians having their names recorded on memorials, but Angus has a solid reputation of adding the names of civilians killed by enemy action and Gourlay was an oversight.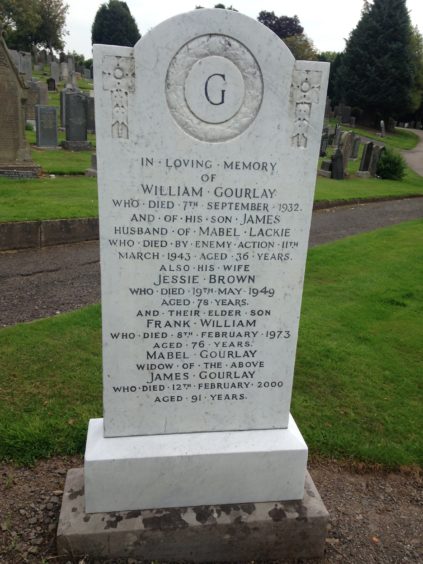 "He was 36 when he died and in the uniform of a fireman so he was as entitled as anyone to be properly remembered on the memorial of his home town and Angus Council were very keen to support me in my effort to see that happen," said Mr Nicoll.
Gourlay's widow, Mabel, returned to Brechin where she was the town librarian for more than 20 years until her retiral in 1969, and lived locally until her death in 2000 at the age of 1991.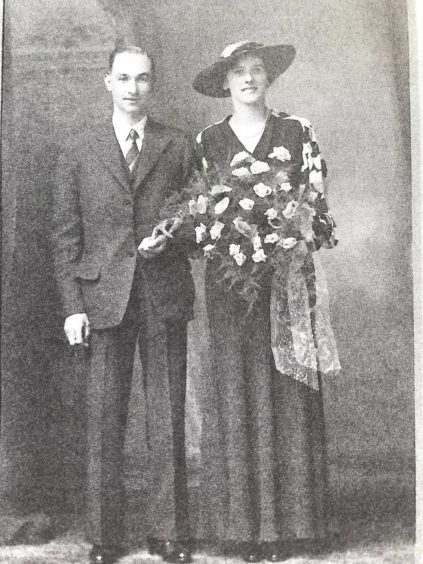 It had been a matter of regret to his widow that she was never able to see her husband's name on the memorial, but the recent addition has meant the couple's son, Ian, has now seen the decades-long wrong righted.
Retired bank executive Mr Gourlay, 76, who now lives in Falkirk, said: "I was at a funeral in Brechin and although Steve had sent me a photograph of the name on the panel it was an emotional moment to actually see it for the first time.
"Despite my mother's efforts in earlier years, the previous Brechin Town Council declined requests to have his name added because he did not die in active service.
"As a family we owe a great deal to Mr Nicoll, whose perseverance has paid off and he has finally been given the recognition he deserves."