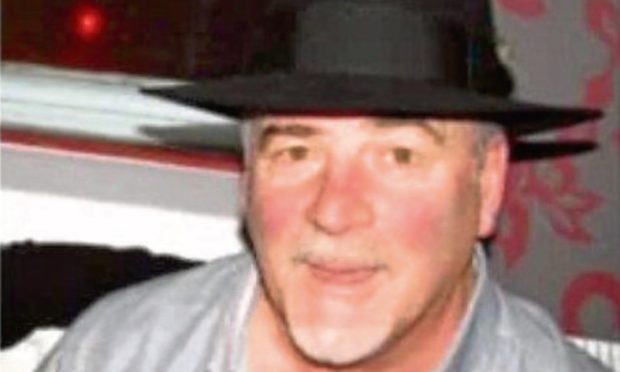 A bogus workman has been ordered to undergo a medical probe by a sceptical sheriff after he failed to turn up at court for sentencing.
Rogue joiner Ian Wilson went on the run after fleecing customers out of more than £11,000 and has since claimed he is too unwell to come to court.
But Sheriff Alastair Carmichael plans to test Wilson's story by sending a doctor round to carry out a full medical examination upon him.
The sheriff told Wilson's lawyer: "Because of your client's record and the nature of the current offences I do have a sceptical view.
"He may or may not have his own concerns, but I have got a responsibility to the public here.
"Time is ticking on."
Solicitor Judith Hutchison, defending, told Dundee Sheriff Court: "He knows there is a degree of scepticism creeping in about his lack of attendance at court.
"He thinks that if he goes to jail it will be the last time he sees his partner, which is adding to his stress and anxiety."
Wilson had previously had his sentence deferred to give him time to pay back the victims he had ripped off.
Self-employed Wilson used a fake name to con five victims out of thousands of pounds between September 2015 and January 2016.
The 59-year-old fled to England after being caught.
Wilson previously pled guilty to five charges of fraud amounting to £11,500, involving victims in Broughty Ferry, Monifieth and Edinburgh.
The court heard how he had introduced himself as Ian Howard to potential victims in pubs around Broughty Ferry.
Wilson offered one victim a "good deal" to replace his kitchen and bathroom and took a £2,600 cash deposit for the work on the property at Leemont Drive.
The victim's son also asked Wilson to do work on his home in Cross Street and handed over £2,200 for a new shower pod.
However, the work was not completed and the shower pod never arrived.
Wilson also took £1,000 from an 81-year-old for work on her bathroom at Redcastle Crescent but failed to carry out the renovations.
Other victims included a resident of Waterside in Monifieth, defrauded of £2,700, and another of Abercorn Terrace, Edinburgh, who lost £3,000.
Sheriff Alastair Carmichael originally deferred sentence until April 14 to allow repayments to be made but Wilson claimed several times he was not fit to come to court.
The case was continued yesterday until next month for an independent medical report to be prepared.