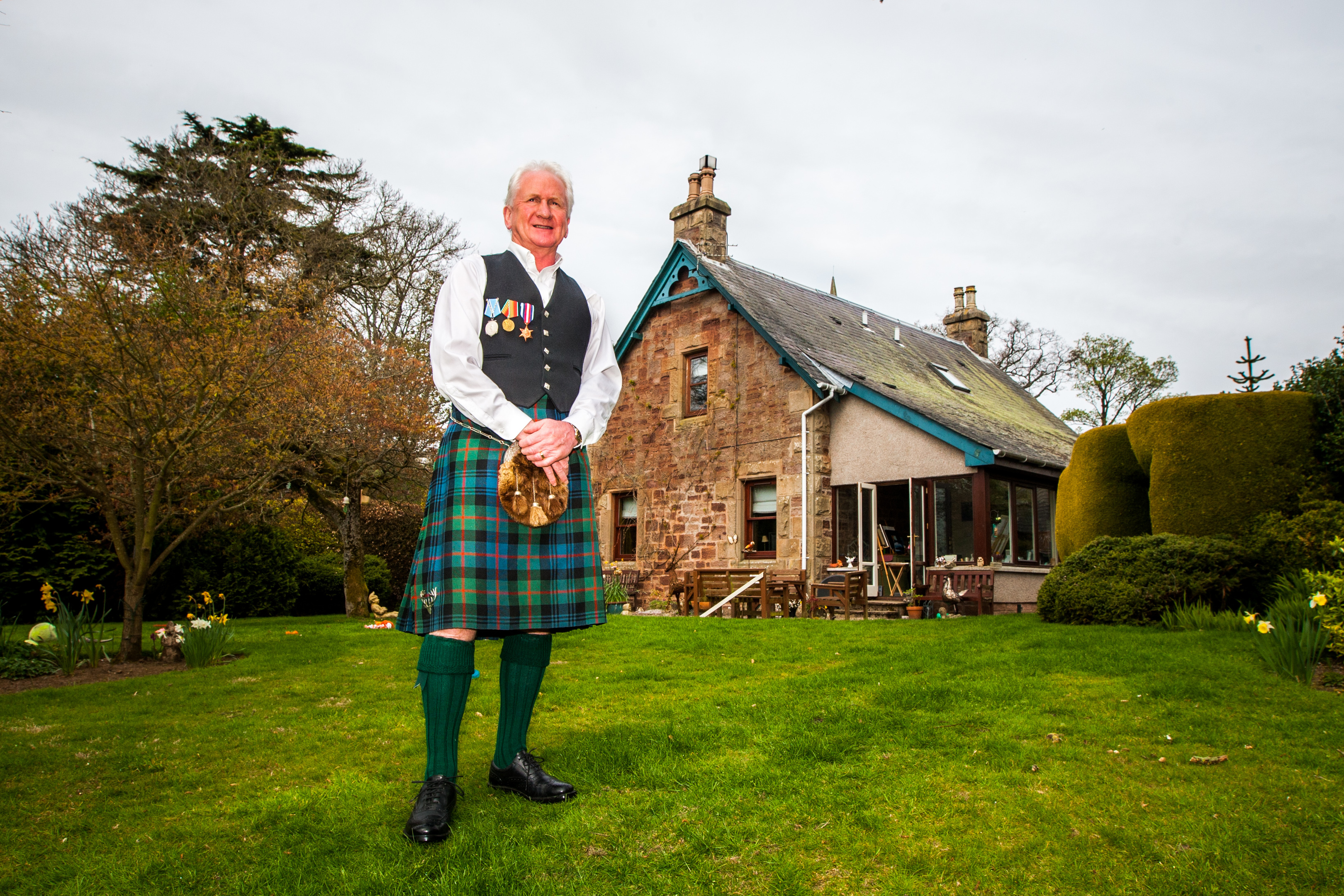 A Tayside man is a guest of honour at a march in memory of those who defended Soviet Russia against Nazi Germany.
The present-day Russian Federation holds an "immortal regiment" march each year in Red Square, Moscow, at which thousands of relatives of former combatants carry pictures of their loved ones.
A number of mirror events are planned around the world this year.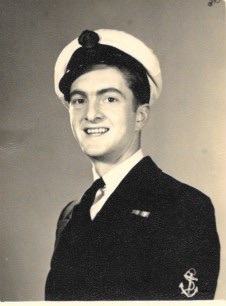 The march was joined last year by President Vladimir Putin, who honoured his father, also Vladimir.
An invitation to Moscow has only been extended to three Scots through the Arctic Convoy Museum Project – two of them being Orkney residents Bob Miller of Kirkwall Royal British Legion and Sarah Taylor, whose father took part in the convoys.
An invite was also made to Murray Haddow, 90, who joined the Royal Navy at 18 and took part in six daring Arctic Convoy missions, which kept the Soviet Union supplied during the Second World War.
Although he is still active, the veteran has decided to send his son Graham in his place, with a picture of the young serviceman and a kilt that has been in the family for 100 years.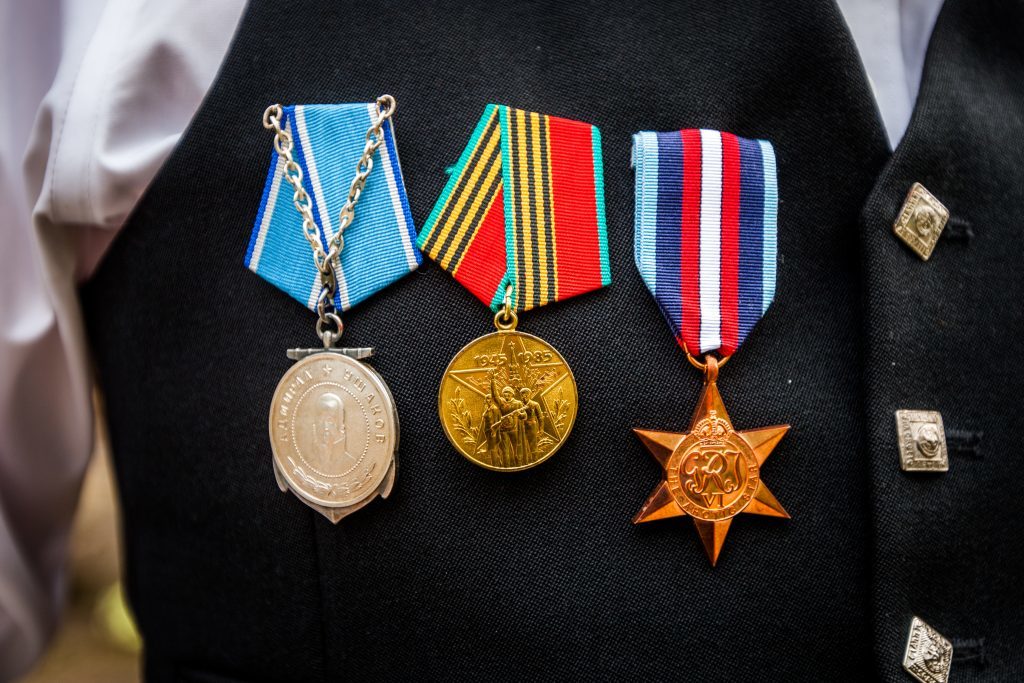 Mr Haddow junior, from Liff, joked that his father had been to Russia "a few times before".
"The Russians have always been very grateful to those who took part in and supported the Arctic Convoys," he said.
"My father was an accidental hero because he was 18 and just did what was expected of him at the time."
Mr Haddow senior joined the Navy straight from school and was posted as a Leading Writer to the destroyer HMS Caprice in March 1944, just before her commissioning.
He took part in six Arctic Convoys – JW59 to Murmansk in June 1944 and the return convoy RA59A, convoy JW61A to the Kola Inlet in November 1944 with the return Convoy RA61A later that month, and then Convoy JW62 in December 1944 and the return Convoy RA62 from the Kola Inlet later that same month.
Mr Haddow senior said the rough conditions on each journey were equally "frightening" and "adventurous" to a young sailor.
"I didn't think anything of conscription," he said. "We just went out and did it.
"I'm very proud of Graham for representing me in Moscow. It's a tremendous honour."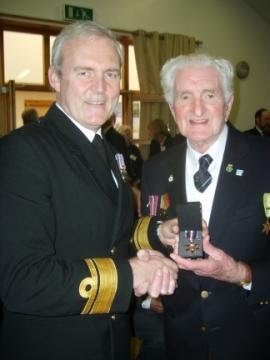 Mr Haddow senior, who lives in Largs, grew up in Kirkcudbrightshire and was the son of a Church of Scotland minister who entertained the troops before his death in 1940.
James Murray Haddow, was a member of the Magic Circle and its "mystic 12" inner chamber, and was billed as "Scotland's only kilted clerical conjurer."
His kilt, Mr Haddow senior's three medals relating to the convoy, and a photograph of him in Navy uniform will accompany his son to Moscow.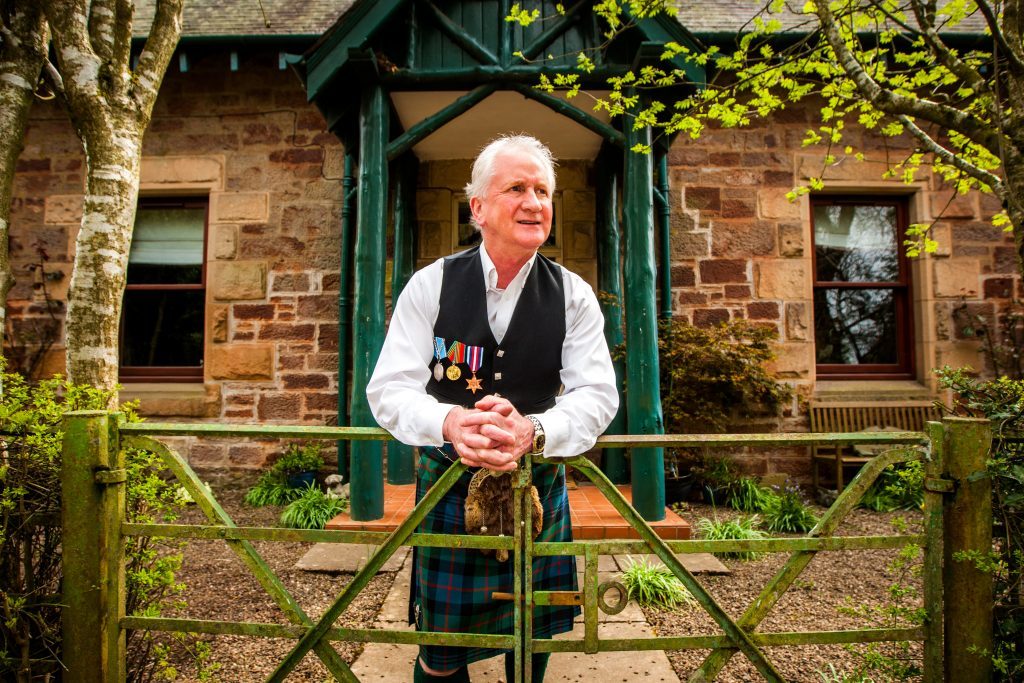 Mr Haddow senior's convoy facts:
Convoys from 1941 to 1945 carried nearly four million tons of goods, including tanks, planes, fuel, ammunition, raw materials and food.
In total, 1400 merchant ships were escorted, 87 were lost, along with 18 Royal Navy vessels.
The 1600-mile journey from Scotland to Murmansk or Archangel was described by Winston Churchill as the most dangerous journey in the world and took seven to 10 days.
More than 3,000 people died, representing about 9% of those who took part.
Convoy JW61A escorted two liners carrying 10,213 Russians from Liverpool to Murmansk.
On Convoy RA62, HMS Caprice swapped places with her sister ship HMS Cassandra to spearhead the convoy. Shortly after leaving the Kola Inlet on December 10 1944 the Cassandra was torpedoed by submarine U-365 with heavy loss of life.
The Russian government awarded veterans like Mr Haddow senior a medal in 1985, and then the Ushakov Medal in 2014.
In 2013 the UK Government finally recognised the contribution of those who took part when they awarded the Arctic Star medal to veterans.