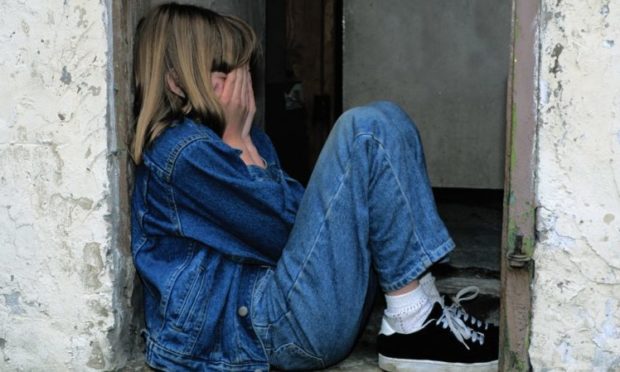 Struggling Angus families have been urged to speak out as the full impact of the pandemic on household budgets begins to unfold.
Amid concerns over growing evidence of rising child poverty in the area, helping hand initiatives have been highlighted for families to steer clear of financial trouble.
A child poverty action plan delivered to councillors has included lockdown research around "the cost of the school day", a project which aims to help school communities and families overcome cost barriers which limit opportunities for youngsters.
There were almost 1,000 Angus responses to research carried out around lockdown learning and the return to school.
Other indicators which officials say have become more important than ever since the onset of the pandemic include an overweight/obesity figure among P1 children of almost one-in-four – close to the level registered nationally in Scotland's most deprived areas.
We should all be concerned and we must break the stigma – there should be no shame.

Councillor Lois Speed
Councillors backed the plan, which they hope will also bring further success for schemes including the authority's online benefits calculator.
Since its launch in May last year, it has confirmed support or identified unclaimed benefits of almost £7.5 million since its launch in May 2019.
A holiday food and fun programme pilot will now be sustained and councillors were also told of positive progress towards a pledge to eliminate period poverty in Angus by 2021.
Children and learning vice-convener, Councillor Lois Speed (Ind), said: "It's been encouraging to see the council and partner organisations come together to respond to coronavirus and play a vital role to step up their efforts to reduce child poverty.
"But the pandemic is not over, and we are already starting to see the impact it's had on child poverty and the effect it will have in years to come.
"With more people across Angus facing hardship, we predict an increase in child poverty in Angus as household finances are put under increased strain and unemployment increases and we want to make sure that what we do makes a real difference to families in Angus struggling to make ends meet.
"This is why initiatives such as the holiday food and fun and the online benefits calculator are so important.
"We should all be concerned and we must break the stigma – there should be no shame.
"I urge people to get involved to ensure we develop the right services for the people of Angus and for those who may be struggling, please get in touch to get the help and support they need."