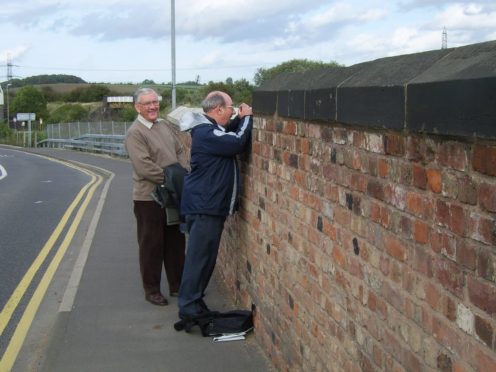 John McCallum Anderson, chief executive of Co-Operative in Angus, has died aged 77.
Known to most as Ian, he was born in Stirling in 1943, the only child of Alexander and Isabella.
At a young age, the family moved to Alloa, where a young Ian attended school.
He also studied in the English town of Loughborough.
From there he held his first positions with Co-Op at Carluke, where he met his wife Jean Prior. The couple married in December 1967.
They moved to Prestonpans, near Edinburgh, in 1968 after Ian got a position there.
They lived in the East Lothian town until 1973, when they came to Arbroath.
In the late 70s Ian and Jean welcomed their two sons — Stuart and Douglas — to the family, who were both born in Dundee. Jean passed away in November 2015.
Ian was the financial controller for the entire east of Angus Co-Operative. Although he was based in the offices in Church Street, Arbroath, he was a familiar face in branches throughout his patch.
He would go on to become chief executive of the group, a position he held until his retirement.
Ian had a passion for steam trains throughout his life and he was a keen member of the Angus Railway Group, which he joined in the mid-70s.
Both of his sons fondly remember the groups Ian would host at home, setting up a projector to show slides of various steam trains from years gone by.
Trips to York to visit the National Rail Museum were a must as well as his previous home of Loughborough with his steam train aficionados to visit the Great Central Railway, where they would often hold exhibitions.
Ian served as the chairman of the Angus Railway Group for many years. He also enjoyed walking his dogs.
Ian is survived by his two sons Stuart and Douglas as well as his four grandchildren, Erin Callum, Anya and Aidan.