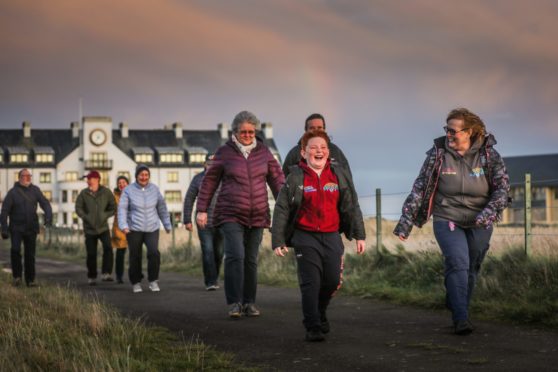 Angus panto performers are limbering up to put ten million steps behind them in a novel fundraiser to keep their club going through the pandemic.
In the quirky challenge, Carnoustie Theatre Club aims to give its fans something different to look forward to in December by taking part in a 5,000-mile virtual trek from the links town's famous golf resort hotel to a namesake spa in India.
The fun event has a serious side for the historic club, which saw its 2020 programme wiped out and has received no government support to stay afloat during the pandemic.
Panto cancelled for first time in 50 years
The doors of its small Dibble Tree Theatre have remained shut during the crisis after the May decision to cancel the planned panto production – Charles Dickens' A Christmas Carol – for the first time in half a century.
We really hope to get the youngsters involved in this.

Carnoustie panto manager Jen Taylor
The loss of the club's biggest annual fundraiser has hit the group hard, according to panto manager Jen Taylor.
"It was a very hard decision to take, but we just knew even then that we wouldn't be able to go ahead with it because of the situation.
"It has left us in a very difficult position and we are desperate for funds to meet the costs associated with the upkeep of the theatre.
"There has been absolutely nothing come to us in terms of external funding so we have been dreaming up ideas and trying to do something different every month."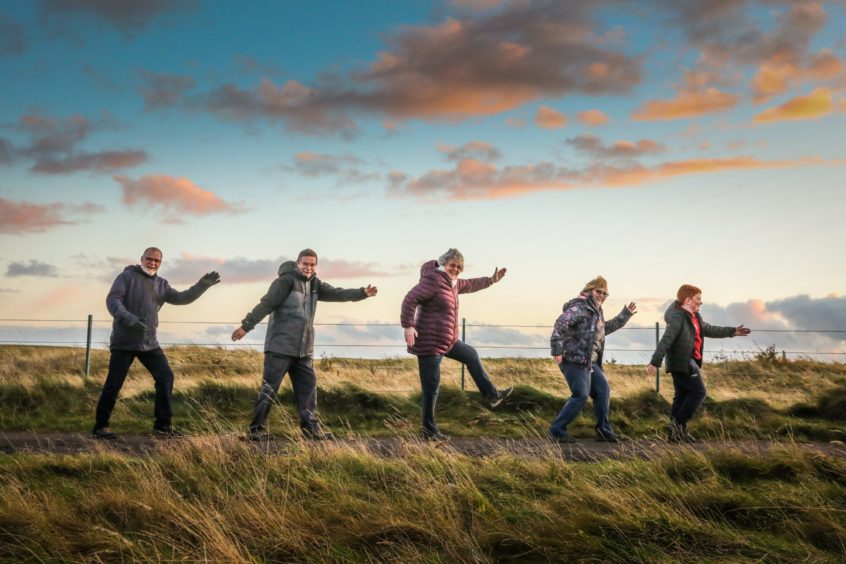 A chance internet search uncovered the Carnoustie Ayurveda and Wellness Resort in Kerala, India and that will be the destination for the walking challenge.
It will start on December 1 and the aim is to complete the virtual trek by Hogmanay.
Jen said: "It is 5,245 miles and we've calculated that to be 10,490,000 steps.
"We're asking folk to join in the fundraiser and log their steps, with the hope we can reach the other Carnoustie on December 31 and have a couple of mocktails by the pool.
"At the moment we have about 25 people involved, but what we really hope is that the youngsters get on board with this."
"It's a simple task of people logging their steps and matter how little or large each individual raises this will all count towards the overall total and be greatly appreciated," said Jen.
Anyone interested in joining the virtual walk can contact jenntee1@aol.com or visit the club's Facebook page.
The group's 2021 plans include the Vicar Of Dibley in May, a September show and the postponed performance of A Christmas Carol.