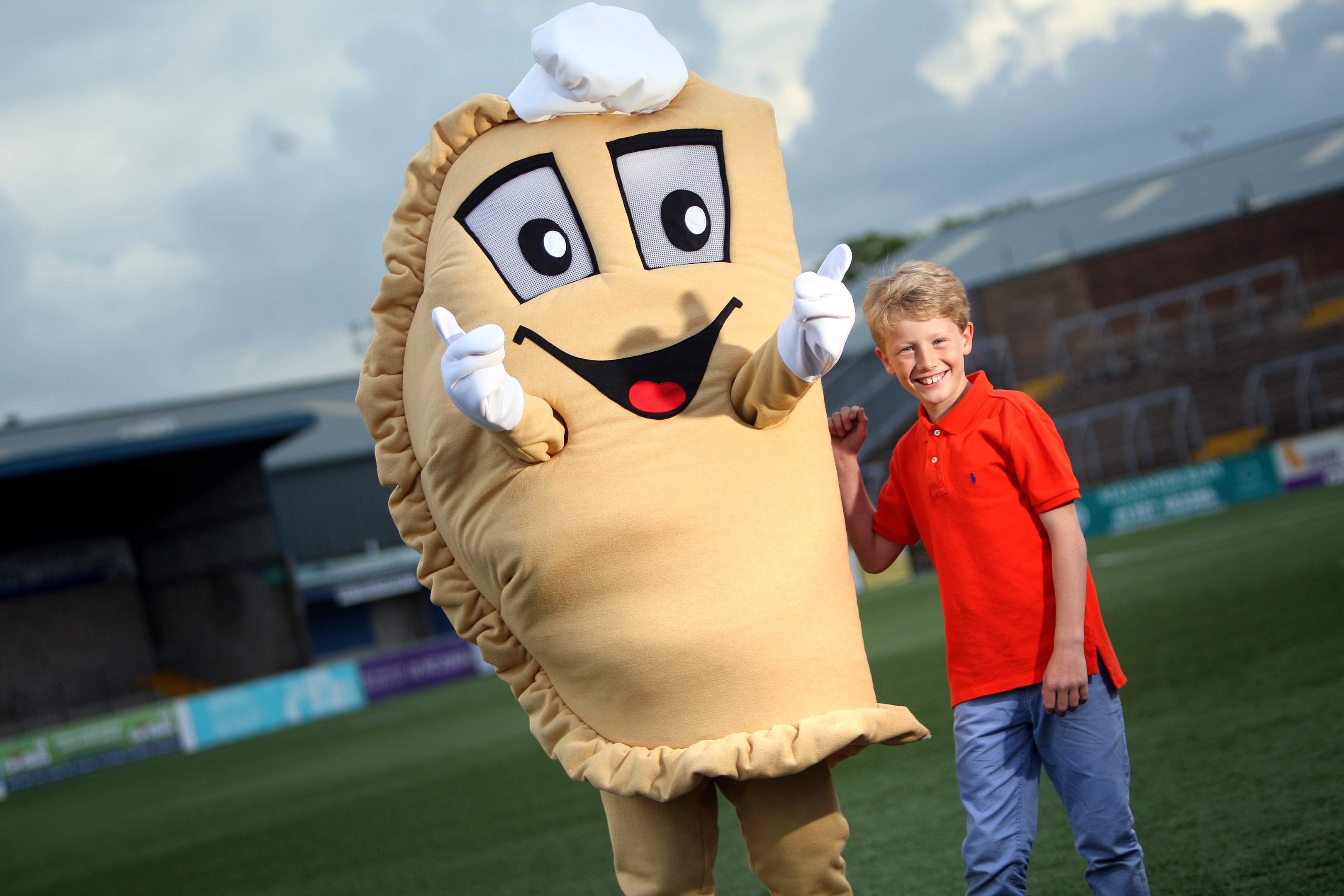 Forfar Athletic pulled off the enviable feat of diverting focus from the Euros by rolling out the Loons' latest summer signing.
After weeks of anticipation, the spotlight was on Station Park where the name of Scottish football's latest club mascot was revealed as Baxter the Bridie.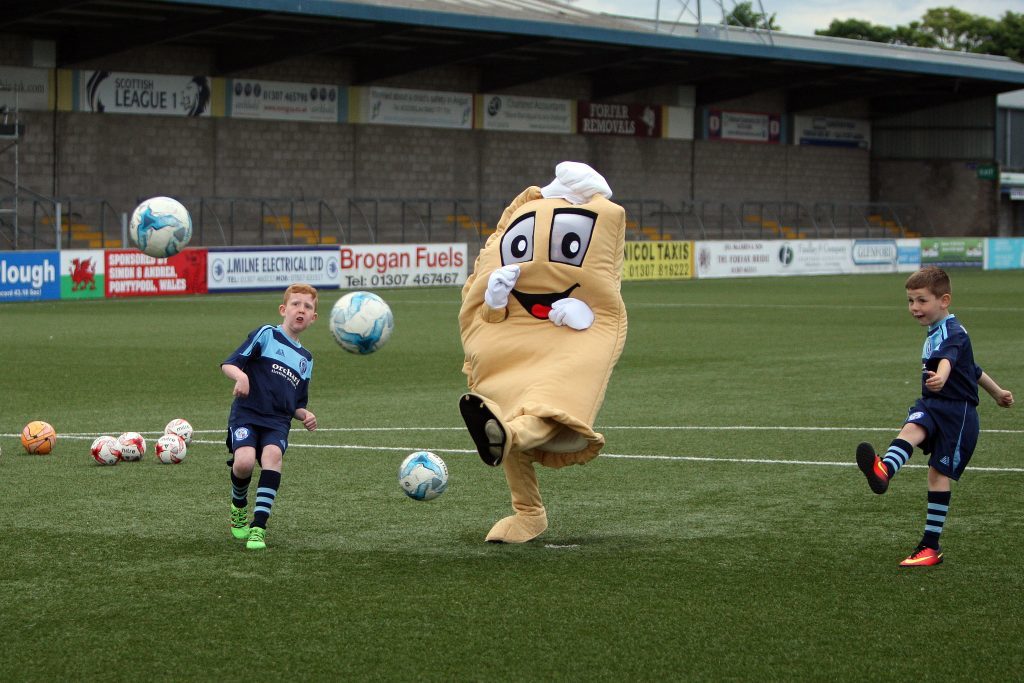 Local bakers McLaren & Son and Saddler's sponsored the new mascot and with further support from local firm Utopia Costumes the quirky character looks set to establish itself as a popular fixture on Angus matchdays.
Special bridie boxes were set up in the town bakers for a month-long naming competition, which drew almost 100 entries – many on the popular theme of the world-famous Forfar foodie favourite and the club.
Flaky and shortcrust, mince and onions were all served up as suggestions and in the naming ceremony streamed live to over 4,000 people on social media, club secretary David McGregor said Loons legends of previous eras including Seagull (Billy Gallacher), Brashie (Alex Brash) and TC (Ian McPhee) also made it into the mix.
Mr McGregor said: "The entries came from children ranging in age from two to 12, but there was only one entry for the name Baxter and the judges, Morna Saddler and Karen Murray of McLarens, felt it suited the bridie – as well as being the old Scots and Anglo Saxon word for a baker."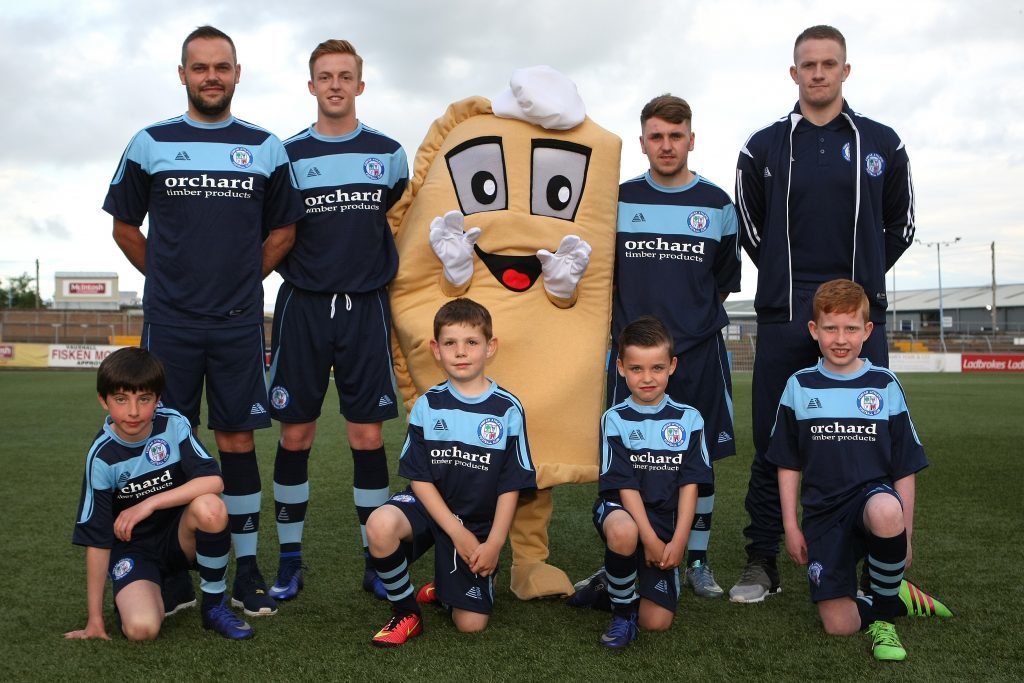 The competition winner was Kirriemuir nine-year-old Ross Milne, who was at the Station Park event which also included the unveiling of the Loons' new home kit for the upcoming season and Euro-themed footie fun for the youngsters.
Ross will be the team mascot for the first home fixture of the new campaign and also won a replica kit for his bright idea
The club said it had been delighted by the reaction to the new mascot, especially given the fondness of visiting fans for the meat treat, and replica locally-made mini bridies sold out at the new club shop on the night.