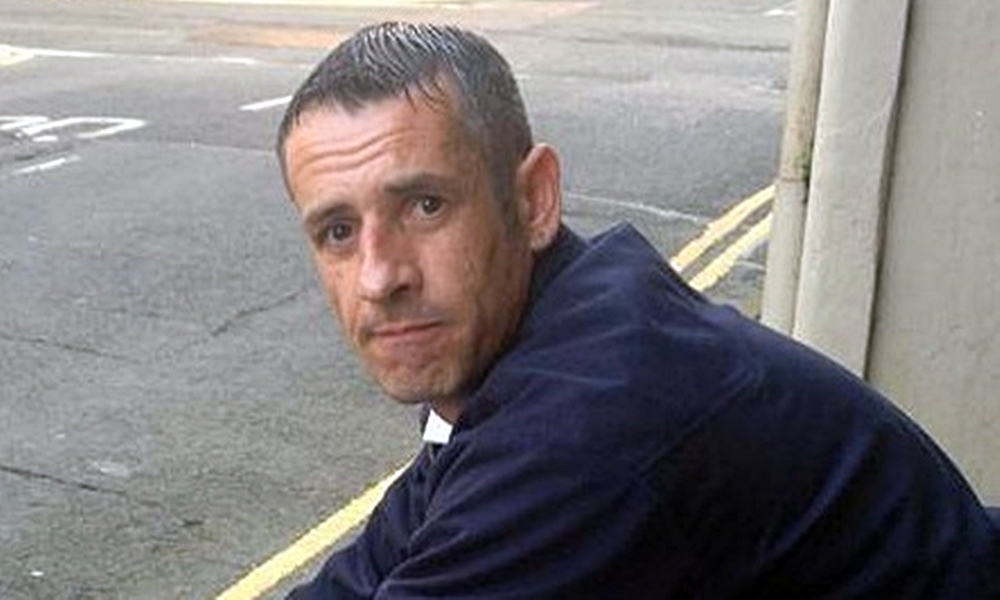 A man who pointed a gun at a man's head to steal a single cigarette has been jailed for 27 months.
Kevin Ross pulled an air pistol – which looked like a real handgun – on Spanish national Andreas Giallombardo at Arbroath railway station on a busy Friday night, sparking a major police operation.
Several streets were closed as a cordon was thrown up around the scene of the incident on March 11 this year.
Specialist police assisted local officers as they probed the bizarre incident.
Incredibly, Mr Giallombardo, 41, remained so calm that he managed to talk Ross into lowering the gun.
Fiscal depute Eilidh Robertson told Forfar Sheriff Court: "The complainer was standing outside Arbroath station and was approached by the accused who he thinks he recognises from local pubs.
"After a few minutes the accused tried to grab a cigarette from the complainer saying 'give me that fag or I'll shoot you'. "He then pointed a black handgun at his forehead.
"The victim told the accused to stop being stupid and put the gun away.
"He then said he was going to call the police and went away to call 999.
"Police attended and the accused was found nearby.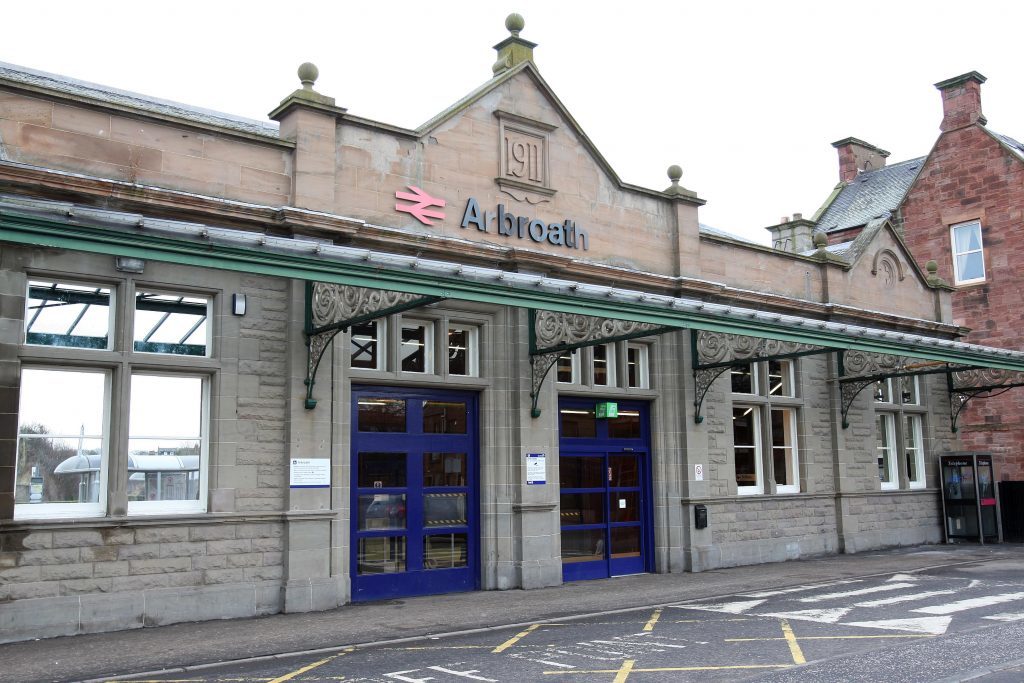 "Sniffer dogs then found the handgun nearby.
"The gun was examined and found to be a CO2-powered weapon powerful enough to be classed as a firearm."
Ross, 43, a prisoner at HMP Perth, appeared at Forfar Sheriff Court and pleaded guilty on indictment to presenting an air pistol to Andreas Giallombardo with intent to rob him, and the unlawful possession of the pistol in a public place.
Ross admitted assaulting Mr Giallombardo, presenting an imitation pistol at him, threatening to shoot him, and demanding a cigarette from him, with intent to rob him.
He further admitted having an imitation firearm without lawful authority or reasonable excuse.
Defence solicitor Mike Horsman said: "He can give no real explanation for this ridiculous behaviour.
"He accepts this was an extremely stupid act on his part. It has to be accepted it must have been terrifying for the complainer."
Sheriff Gregor Murray jailed Ross for 27 months, reduced from three years for his early plea.
He said: "Any person who takes a firearm and uses it in the act of robbery must accept there is no alternative to a significant custodial sentence.
"You have an analagous previous conviction at the High Court."