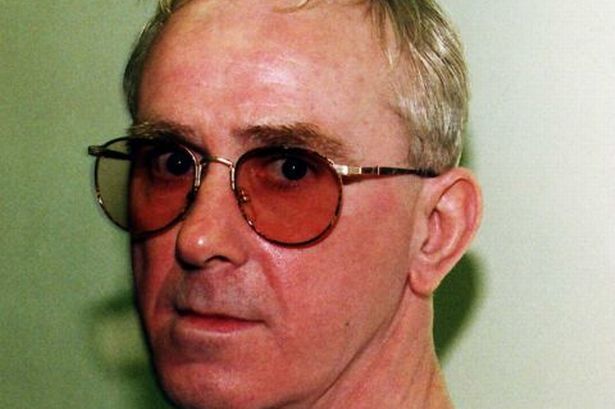 An Angus man has paid tribute to a former police colleague who was killed by Robert Mone in a bloody Carstairs breakout 40 years ago.
Dundee-born Mone and his gay lover Thomas McCulloch escaped from the state hospital in a murderous rampage which left nurse Neil McLellan, 46, patient Iain Simpson, 40, and village bobby George Taylor, 27, dead, using knives and an axe.
Patrick Anderson from Letham, who attended Mr Taylor's funeral, has told how he joined his late colleague's family to mark 40 years since he was ambushed and murdered on November 30 1976.
Tributes to Mr Taylor were included in the 13th annual Scottish Police Memorial Service of Remembrance at Tulliallan which also marked the sacrifice made by 266 other officers in the line of duty.
"I have never forgotten George's murder," said Mr Anderson.
"I attended his funeral in 1976 and saw his widow Sally and his children.
"This year my wife Diane and I were invited to attend the memorial service at Tulliallan.
"We met Sally and two of her sons and told them we were there to remember 40 years since George was murdered on duty.
"George was a well-liked Constable.
"He was an unassuming and honest officer and an ideal Constable for a village such as Carstairs."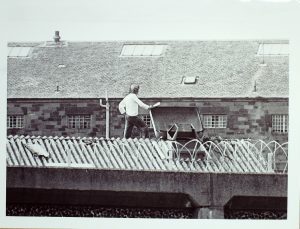 Mr Anderson said he knew dad-of-four Mr Taylor well during his service in the Lanarkshire Constabulary and its merged force of Strathclyde Police.
"I was at Carluke and George was at Carstairs and early in 1976 I went to Lanark Police Office and fuelled the patrol car and collected the mail," he said.
"I asked George if he had seen the advert for a six-month secondment to the Scottish Home Office working in the police headquarters in Glasgow.
"He told me he wanted to join the Lanark CID and would not be applying.
"I did and took up the position in November of 1976.
"Ironically, I attended George's funeral just days after starting my new post."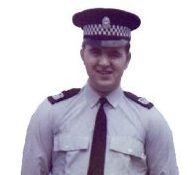 After crashing into a roundabout on the outskirts of Carlisle during their escape, Mone and McCulloch abandoned their getaway vehicle before attempting to hijack a fourth car but were caught by police.
At Edinburgh High Court, Mone pleaded guilty to killing the policeman and McCulloch the nurse and patient.
Mone and McCulloch were then jailed for life.
That decision was reversed in 2002, which eventually led to McCulloch being released in 2013.
However, Mone still languishes in Glenochil prison.
Mone had been sent to Carstairs after blasting pregnant teacher Nanette Hanson to death and holding her class hostage at his old school in Dundee.
Mone raped one child and molested another during the 1967 siege.