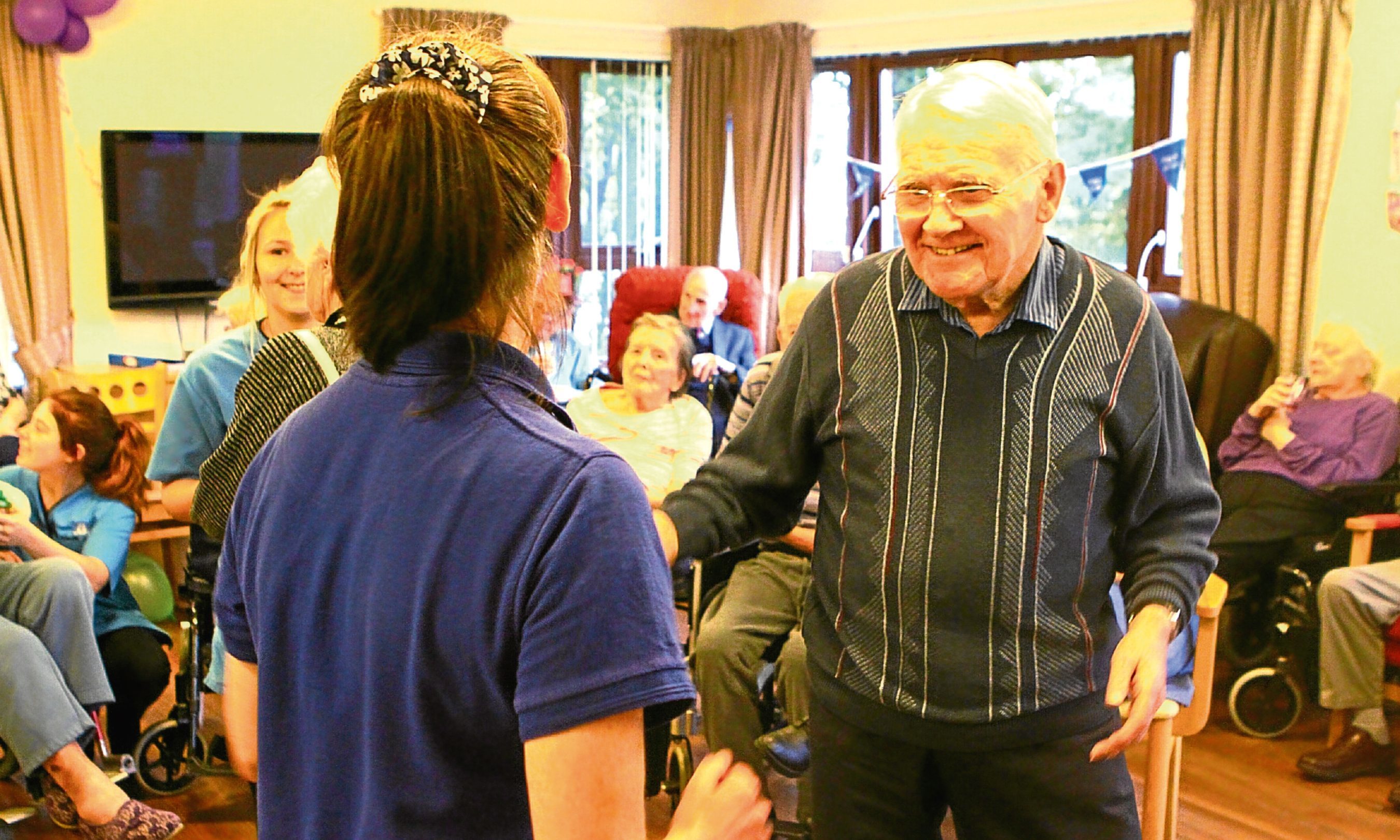 Balhousie Antiquary Care Home in Arbroath may be moving with the times – but it could be moving even quicker with the help of The Courier's minibus.
The grounds are undergoing a major refurbishment, a wildflower garden is being planted and a pond installed, as well as a putting green.
There's a full-time activities coordinator to organise a variety of things to do, a weekly visit from a hairdresser and Mabel the Therapet dog (along with her owner Ann). However, one of the things the home struggles with is organising trips for residents.
Winning the minibus would make a world of difference, as home administrator Lynn Dick explains.
"As many of our residents have mobility issues, we have to rely on the one and only wheelchair taxi in the town to ferry us about," she says.
"The taxi can only hold one user at a time so this can make trips out difficult to organise and also costly.
"A minibus would open up a whole new world for our residents.
"It would allow us to plan trips further afield, take trips down memory lane, which would be hugely beneficial to the wellbeing of our dementia residents and take more of them out more often."
As all the entertainment and activities are funded solely through fundraising by the residents, staff and relatives, the "comfort fund" can only go so far.
"A minibus is way out of our league as far as purchases are concerned but would make such a huge difference to the lives of our residents and would also make our comfort fund go further," says Lynn. "Having our own minibus would mean the money spent on organising transport could be spent on more activities or entertainment.
Sight to behold
"Seeing faces come to life when a song or a place triggers a memory in a person with dementia is a sight to behold and being able to travel further afield by minibus would be a benefit to all the residents."
The care home was built in 1995 and has 60 bedrooms, 20 of which are in its specialist dementia/Alzheimer unit, while two are independent living flats.
The job is truly a labour of love for Lynn, who adds: "When I initially started I didn't think I would have much contact with the residents but I soon discovered that my day revolves around them, interspersed with paperwork, telephone calls and meetings.
"We have some wonderful characters within the home and time is often spent chatting to them."