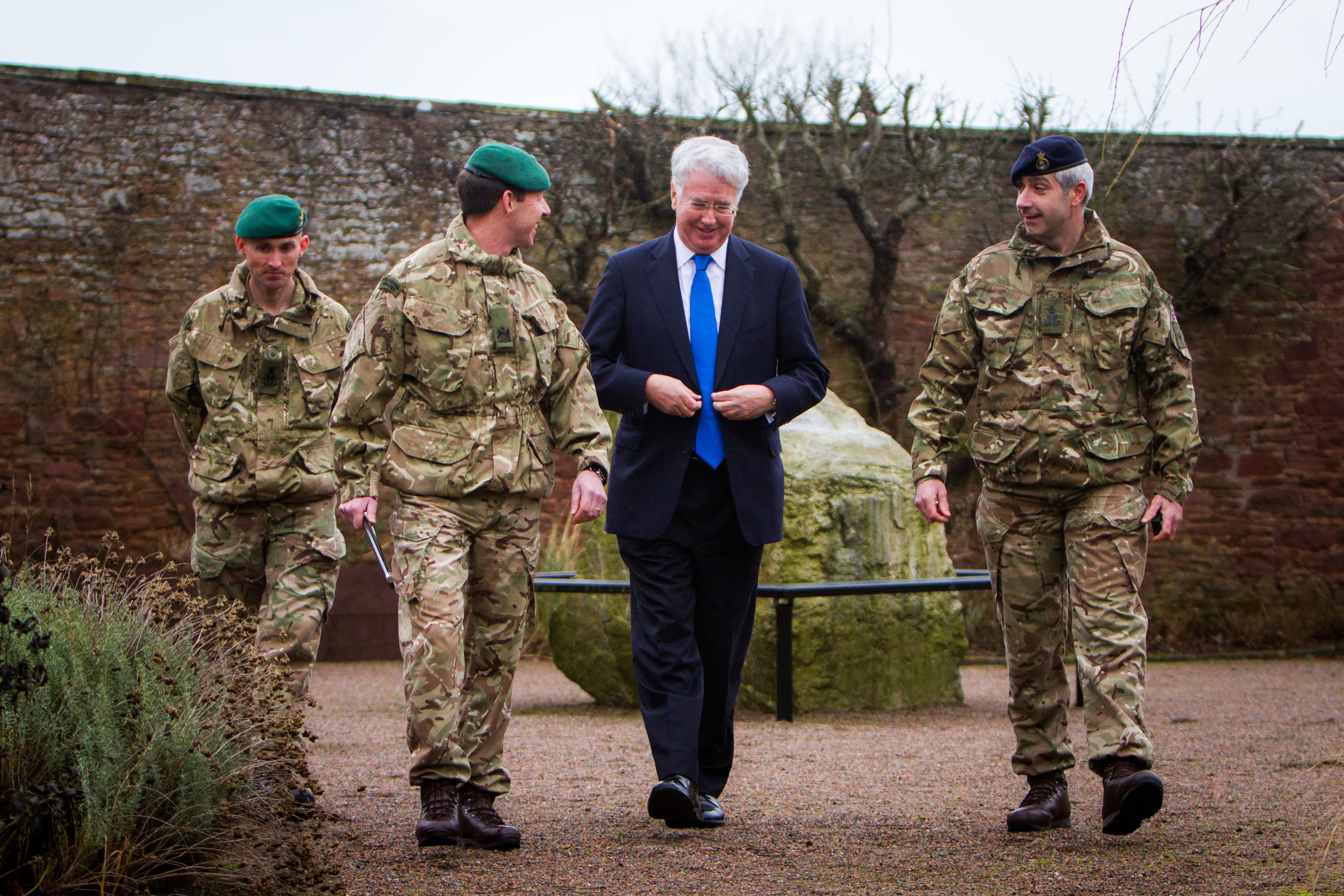 The future of Condor as a Royal Marine base is "absolutely secure", the defence secretary has pledged.
The Ministry of Defence is undertaking a basing review, which will see the site just outside Arbroath lose its airfield.
Previous reshuffling of the estate has seen the Angus base come under threat, with speculation that 45 Commando could be shifted away from Tayside and out of Scotland altogether.
The group was kept in Arbroath at the 11th hour during a similar restructuring exercise in 2013.
The future basing of 7 (Sphinx) Commando Battery Royal Artillery remains under review, however.
Despite this, Sir Michael Fallon promised marines would remain in the area for the foreseeable future after his first visit to Condor.
He said: "The Royal Marines are going to be in Scotland for the foreseeable future at Condor and Faslane and their future at both those bases is absolutely secure.
"The gliding school closed some time ago, so the airfield will be disposed of but the Royal Marines are secure there. They are now training for the frontline to be part of Nato's rapid reaction force next year.
"The Royal Marines are at the heart of Britain's defence."
On his visit, Sir Michael watched a battle demonstration as 45 Commando begin training to play a lead role in Nato's Very High Readiness Group from 2018.
This will see them working and training with allies, and place them at the forefront of an international emergency should any arise.
He also awarded two Royal Navy ranks serving with 45 Commando their Long Service and Good Conduct Medals (LSGC).
Petty Officer (chef) Ian Dixon and Petty Officer (medical assistant) Jamie Jackson received their medals in recognition of their having maintained perfect military records for 15 years.
Earlier this month 45 Commando led 400 of their fellow commandos from the Royal Marines' three main fighting units into the snow and
sub-zero temperatures of the
Scottish Highlands as they honed winter warfare skills ahead of deploying to northern Norway.
In Scandinavia, the marines can expect temperatures as low as -30˚C, much colder than the -12˚C experiences on the slopes of the Highlands.