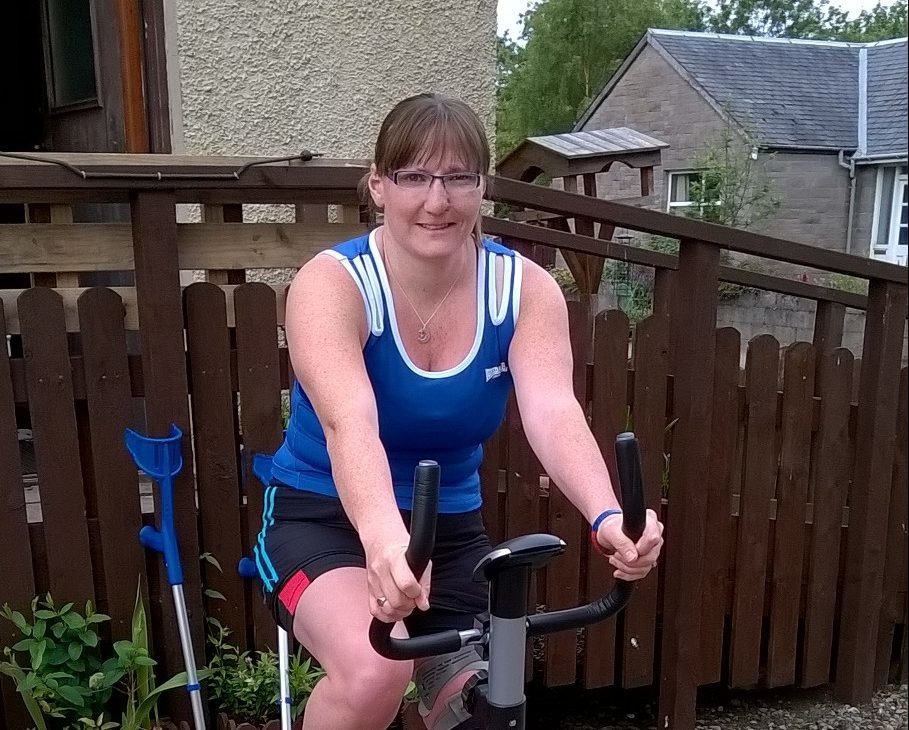 A former Tayside army captain has been chosen to represent Team GB after enduring nine years of surgical hell.
Laura Fermor, 34, served for seven years in The Royal Logistic Corps, before being medically retired in October 2013 after receiving life changing injuries in 2008.
The former Carnoustie High School pupil suffered with depression as her health struggles took their toll but she eventually won a five-figure payout after a long-running battle.
Laura has been selected to represent Team GB at this years' Warrior Games which will be held in Chicago at the end of June.
She said: "By becoming involved in sport again, often for the first time since our lives were turned upside down, gives us something positive to focus on, and also allows us to regain some of the self pride that has inevitably been lost over the years.
"The past nine years have been a surgical marathon from hell, with drastic action in the form of bilateral hip replacements being necessary by the time I was 30.
"I struggled with every aspect of the new life I was forced to adapt to, and found myself becoming more and more isolated as my injuries progressed.
"After my hip replacement surgeries, I had hoped to return to an almost normal life pattern, only for this to be pushed further out of reach as it became apparent that my knees required surgical attention too.
"The added strain on them during the years of my hip injuries has caused quite severe cartilage damage, for which I have already had three surgical procedures."
Laura, who was born in Dundee and attended Monikie Primary School, now lives in Spittalfield, Perthshire, with her husband Kevin.
The St Andrews University graduate sustained her injury while conducting a fundraising march along Hadrian's Wall in May 2008 with the corps.
She said: "My surgeon advised me to set some achievable goals to aim for, as a way of keeping me moving forwards, and I decided to get back into the swimming pool to train.
"In my younger days, I was a competitive swimmer, so this seemed a good place to start. I had decided to begin training in January with the aim of attending trials for the Invictus games in April.
"Initially it was hard to have the confidence to get back into the water, which was something I hadn't done for years, and as a result, I had lost almost all of my fitness levels.
"I had physical limitations which I had to face, and find a way past, but with perseverance it slowly became easier.
"To have come so far in just six months is amazing, and it is something I hadn't thought evenly remotely possible away back in January."
The Warrior Games is a US Military, inter-service, multi-sports competition that takes place annually and is led by the US Department of Defence.
This year the Games will be run by the US Navy, in the host city of Chicago.
The Warrior Games is open to any service personnel or veterans who were wounded, injured or became sick as a result of their military service.
Laura will be competing in: swimming, seated shot putt, rifle shooting, recumbent cycling and 100m and 200m wheelchair racing.
She said she was extremely proud to be flying the flag for Team GB at the Warrior Games.
"I am also very grateful for the support I have received from my husband Kevin, my family and friends, and perhaps most of all, from my orthopaedic Surgeon, Mr Ali Bajwa, of the Villar Bajwa Practice in London," she said.