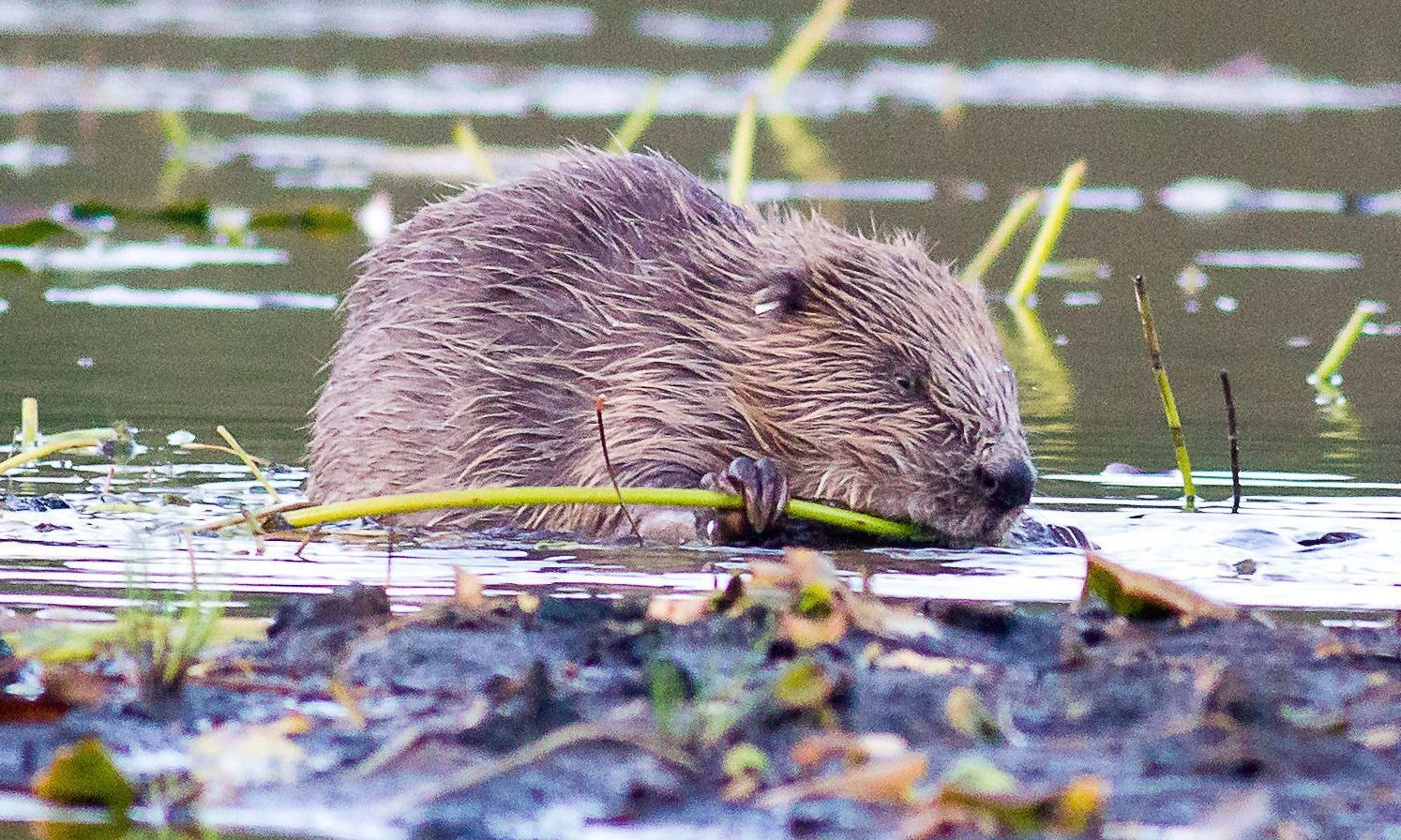 Damming beavers have been cleared of blame for flooding paths at an Angus nature reserve.
The Royal Society for the Protection of Birds said recent wet weather rather than beaver activity is likely to be the cause of flooded paths at the Loch of Kinnordy reserve near Kirriemuir.
The comments came in response to a regular walker who wrote to the  RSPB noting that some of the footpaths to the hides and lily pond are under water, which may be the result of beaver activity.
She wrote: "We are regular visitors to the Loch of Kinnordy reserve.
"We enjoy using the hides and viewing the birds and roe deer that can be seen on the reserve. We also enjoy walking to the lily pond and around the core path network.
"In the last few weeks the access to both the hides and lily pond have been hampered by the rising water levels on both paths.
"Paths are three to four inches under water and cannot be accessed unless wearing wellingtons. The excessive damming of the waterways by beavers has exacerbated this flooding."
However, a RSPB spokeswoman said the problems were more likely to be caused by rainfall rather than beaver activity, though conceded this may have contributed to the problem.
The spokeswoman said: "There's definitely puddles on the path at the moment which is unusual for this time of year.
"June was a particularly wet month with nearly 140mm recorded on site – over twice the rainfall in the same period last year and 2015 was even drier.
"This, combined with a slow moving loch which acts as a sump for the surrounding farmland, means the water tends to sit around."
She added: "The whole loch is within the reserve boundary and we also manage the start of the outflow channel.
"There is beaver activity downstream from the loch, outside our reserve boundary, which may be contributing to slower water movement, but it's likely to be more about the fairly significant recent rainfall."
In November 2016 the Scottish Government announced all beavers in Scotland were to be given native species status.
Loch of Kinnordy is a shallow loch situated in a natural basin surrounded by farmland and attracts all types of wildlife, including ospreys in the summer.