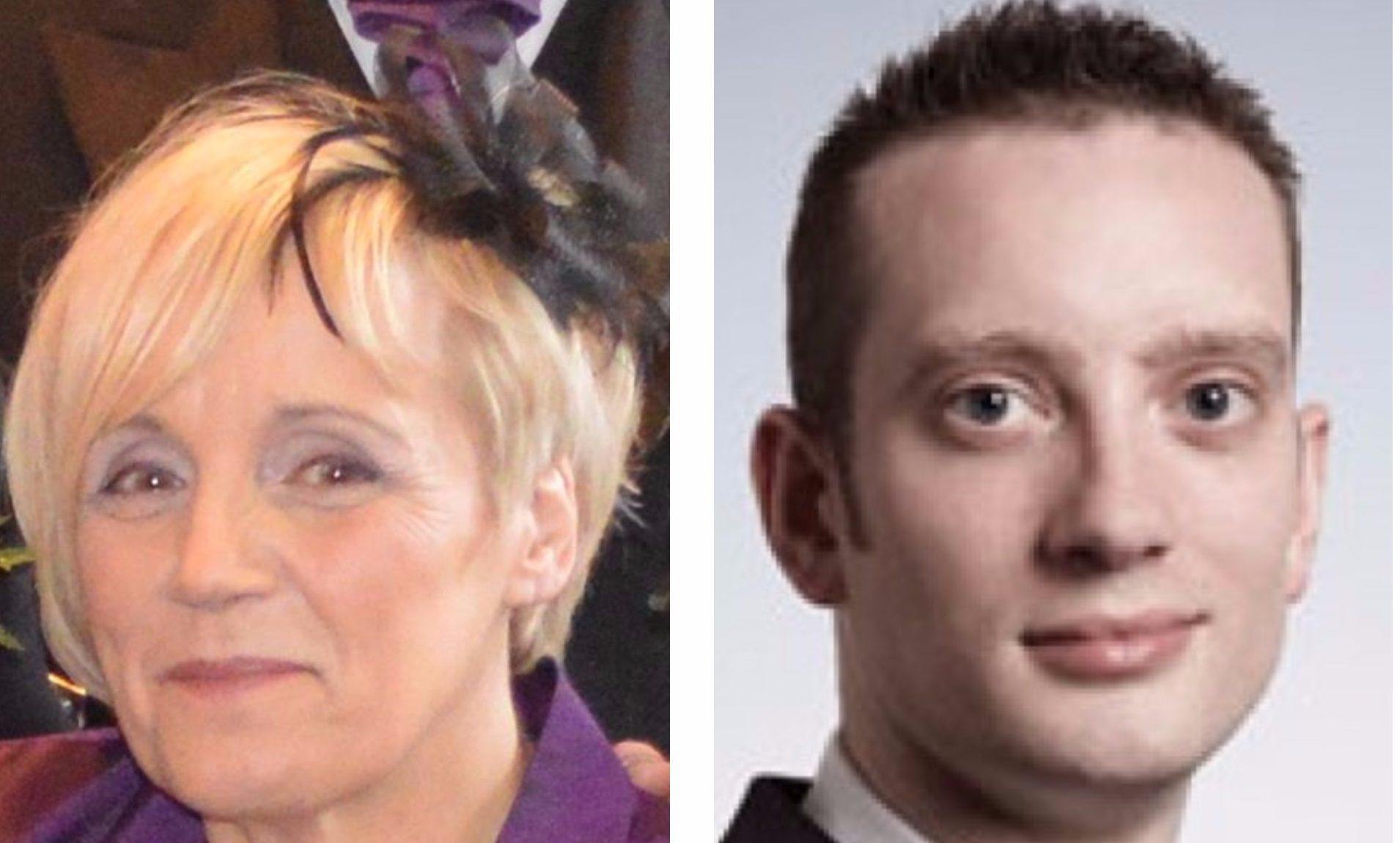 An Angus woman was left with life-changing injuries following a horrific A90 accident involving a senior Tayside lawyer.
Robert Phillips from Dundee was driving on the A90 when he hit the back of Rona Valentine's car as she left an accident blackspot slip road.
The Forfar carer's Mini Cooper ploughed into a lamppost and the crash left her in critical condition, facing a four-month stay in hospital.
She had been on the way to Ninewells Hospital for treatment of her son George Carnegie's spinal infection. He sustained a broken shoulder in the accident on November 19 last year.
Phillips, who was driving south for choir practice in the city, appeared at Forfar Sheriff Court to face trial over dangerous driving to injury, a rare matter which does not to involve a jury.
The 35-year-old pled guilty to a lesser charge of careless driving, which was accepted by the Crown.
Mrs Valentine, 61, said it would be a "long road ahead" for her recovery from head injuries.
She said she did not have any grudge against Phillips but had not received an apology from him.
"They're telling me it will be at least three years before I can go back to work," she said.
"I can't go back in the car after that. It's too much. I don't hold it against him, accidents happen, but it would have been nice to have a letter or something saying sorry."
Mr Carnegie said: "Because I was in shock after the accident, they couldn't get a needle in me to go ahead with my operation."
Depute fiscal Stewart Duncan said Mrs Valentine was leaving Lochlands junction when Philips' car "clipped" hers.
"Rona Valentine was cut free from the car by Scottish Fire and Rescue, and both Mrs Valentine and Mr Carnegie were taken to Ninewells Hospital.
"Officers came to the conclusion that… a glancing blow has sent her car off the road and both cars spinning.
"Mrs Valentine initially had three fractured ribs, a fractured cheekbone and a punctured lung, suffers from post-traumatic stress disorder, and reports flashbacks and nightmares since the incident.
"She receives daily home help visits to help with things like getting showered and dressed."
Defence QC David Moggach said the crash happened due to a "misjudgement" on his client's part.
He said: "On the day in question he'd stayed back in Aberdeen for work and was making his way home, he sings in a cathedral choir and was keen to get back for that.
"He tells me that as he approached the slip road he was aware of the red mini joining. Out of courtesy he moved in the outside lane.
"He ended up breaking his collarbone, he sustained injury too. He is a hugely responsible and careful individual.
"He couldn't be more remorseful. He is from an impeccable background and you couldn't meet a more unlikely man to appear in the dock.
"He knows that (conviction) is potentially life-changing and career-changing."
Imposing six penalty points and fining him £450, Sheriff Gregor Murray said the slip road emerged on a bend.
He told Phillips: "I make it clear to you that sentencing must reflect the quality of the careless driving, not to apportion blame or compensate Mrs Valentine or her son for the serious injuries they sustained."