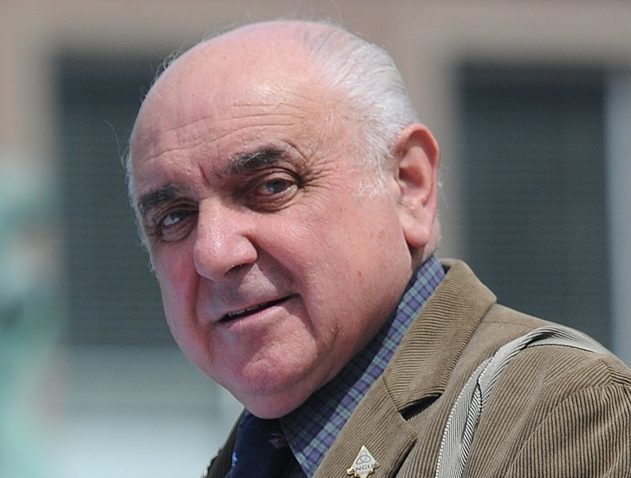 Next summer's Open Championship at Carnoustie has been picked out as a highlight of the year ahead in a Christmas message from the Provost of Angus which also reflects his enjoyment of the role he took up in May.
Kirriemuir and Dean Conservative Councillor Ronnie Proctor was appointed to the position of the area's civic figurehead following a political power shift in Angus at the local government elections.
In his festive message, the former Black Watch Major has also praised communities across the county for the "passion and commitment" he said was shaping the future directions of local towns and villages.
"As we look forward to sharing the festive season with family and friends, I would take this opportunity to thank those whose duties mean they will not be able to do that," said the Provost.
"For some their nearest and dearest will be far away; some are on active service on foreign soil; and others are protecting our communities in inhospitable weather and circumstances or are providing the daily care and treatment which we rely on, irrespective of the time of year.
"Since becoming Provost in May it has been a great pleasure to meet so many of the inspirational and dedicated people who work in Angus' communities.
"We can all take enormous pride in our young people, who are achieving so much in school and in their communities.
"Voluntary effort across all ages in Angus is helping to revitalise community spirit and local spaces. This year's wonderful Christmas lighting displays are the result of a fantastic festive cocktail of commitment and crowdfunding across the county."
He continued: "I see that 'can do' attitude throughout Angus — in exciting new businesses as well as growing numbers of community led activities.
"That passion and commitment is shaping the future of the places we live and work in, and the services we want for Angus. "
Councillor Proctor added: "Next year we have the opportunity to share Angus with the global golfing community, when The Open returns to Carnoustie in July.
"Like each one of the thousands of visitors who discover Angus each year, I know the players, officials and fans will be warmly welcomed and will be eager to return.
"As we look forward to the opportunities and challenges which 2018 will bring, I wish you and yours a joyful and peaceful Christmas and a happy New Year."