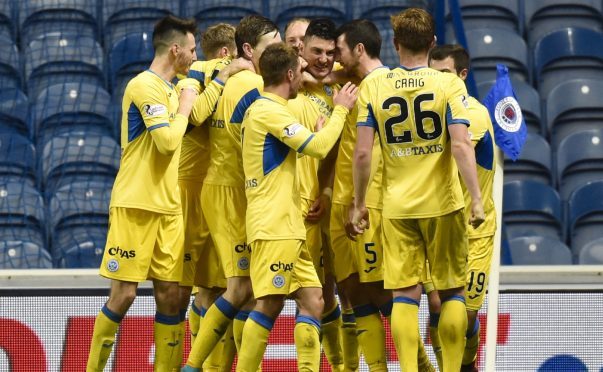 In this week's Talking Football, our writers Eric Nicolson, Ian Roache and Neil Robertson praise St Johnstone's Ibrox heroics, give Dundee a pat on the back for their Partick win and conclude that United should cling on to Scott Fraser.
There have been plenty of stunning results for St Johnstone in the Tommy Wright era. Where does Saturday's at Ibrox rank?
EN: Let's take the Scottish Cup out of the equation because the 2014 semi-final and final stand alone for obvious reasons. In the league, though, it has to be in the top five. Yes, Rangers have issues, but they'd won four in a row and Saints were coming off a heavy defeat to Aberdeen. Plus, Saints went one down. The quality of the goals will make this result live longer in the memory than most, and I'd probably put it third behind the Danny Swanson's Celtic one (second) and the 5-1 at Pittodrie (first).
IR: Back in days of yore – November 8, 2006, to be precise – I sat and watched St Johnstone light up Ibrox. Stevie Milne was the star of the show in a 2-0 CIS Cup quarter-final win over Rangers, who were then managed by the hapless Paul Le Guen. I wondered that night if Saints would ever reproduce a display like that in Govan but it seems like they just did.
NR: Hearts stole most of St Johnstone's thunder after their record-ending win over Celtic but it was still a landmark result for Wright's men after so long without a victory in Govan. However, I was lucky enough to cover the game at Pittodrie when they thumped the Dons 5-1 so that still ranks as my No 1. As for Rangers . . . whisper it quietly in Perth but has anyone at Ibrox even considered that a certain Northern Irishman may be the ideal candidate to fill their manager vacancy?
Tommy Wright said that December's results would determine how busy the club were going to be in the January window. Does this result mean fewer incomings?
EN: I actually still think Saints will do more business than usual at this time of year. It's always better to strengthen when you're in a pretty good position than waiting a window too long. David McMillan has been snapped up from Dundalk and judging by reports and footage online, he looks like a Steven MacLean-type striker. Michael O'Halloran is likely to be off and Craig Thomson hasn't progressed enough to replace him so a pacy forward will also be on Wright's wish-list, I would imagine. It would be no bad idea to have the next Chris Millar signed up either. And if Jason Kerr doesn't have his Queen of the South loan extended, I'd like to see him get a chance.
IR: I'll bow to Eric's superior knowledge on this one but what is certain is that Wright has earned the right to be given some financial clout during the window.
NR: I would be surprised if it did. Wright is unlikely to base his recruitment policy on one result and the manager will have known long before Saturday exactly where he needed to strengthen.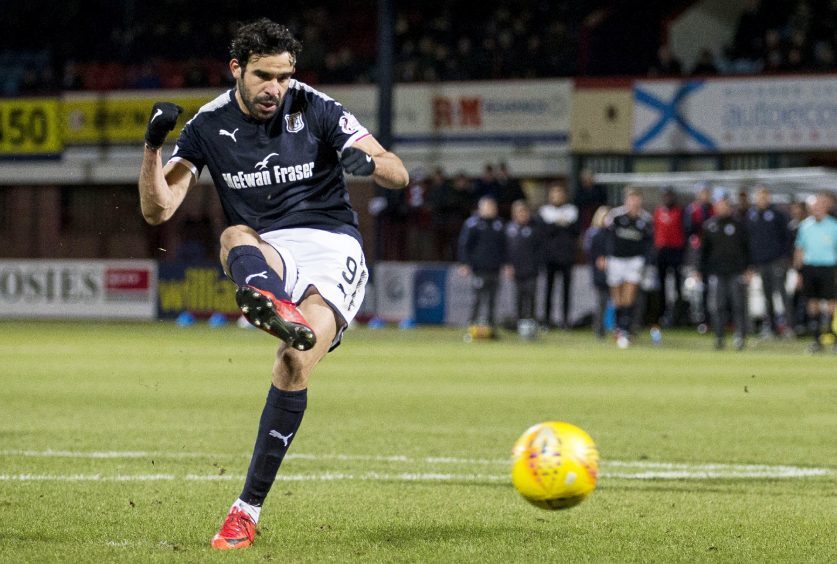 Have Dundee become the Premiership's Unpredictables?
EN: They're not the only ones, but yes. I think a lot of Dundee fans would have been pessimistic heading to Dens on Saturday. That's the type of game they've seen their side lose all too often in the last couple of years. Neil McCann has been a bit unconventional in his management style (which is not a criticism) and if his players had been off the pace against Thistle the critics would have said he was too harsh on them post-Tynecastle. That they took his words in the way they did, and responded so well, says everything about the manager-player relationship there.
IR: No but it seems everyone wants to be something ending in 'ble' these days. Incredible, invincible, invisible, unpredictable, officerdibble etc. This was the result of the season thus far for Dundee, as far as I am concerned. They put a further three points between themselves and the bottom club; saw at close quarters how Thistle look like running out of relegation luck; didn't lose ground on the teams above them; were buoyed by striker Sofien Moussa's timely man-of-the-match performance; and saw key asset Mark O'Hara continue his excellent scoring form. That's not a bad afternoon's work.
NR: The Premiership's Unpredictables? No, Dundee are at the moment like most of the teams in the Premiership – consistently inconsistent. That is something McCann is trying to eradicate which is probably why he was so annoyed with the Hearts display. Dundee were "all right" in the second half of the game at Tynecastle but the manager is simply not willing to accept anything less than the highest standards.
Mark O'Hara is said to be interesting other Premiership clubs. Should Dundee fans be worried?
EN: It doesn't seem that long ago that everybody at Dundee had a three-year contract. Now there must be the best part of a team with their deals running down in the summer. O'Hara should certainly be a priority. Apart from Celtic, and possibly Aberdeen and Rangers, I think he strengthens every squad in the league. Because he'll have options, I wouldn't put the chances of him staying any higher than 50-50.
IR: I have really liked this player since the first time I saw him in dark blue. Indeed, I am always rather puzzled anytime he is left out of the team. Four goals in your last five games is form that gets you noticed and that's the quandary Dundee fans face. You want your players doing well but when they do they attract attention.
NR: It could be a fraught January window for Dundee fans with O'Hara and Jack Hendry already attracting interest from elsewhere. I would also be astonished if the consistently impressive Glen Kamara has somehow managed to fly under the radar.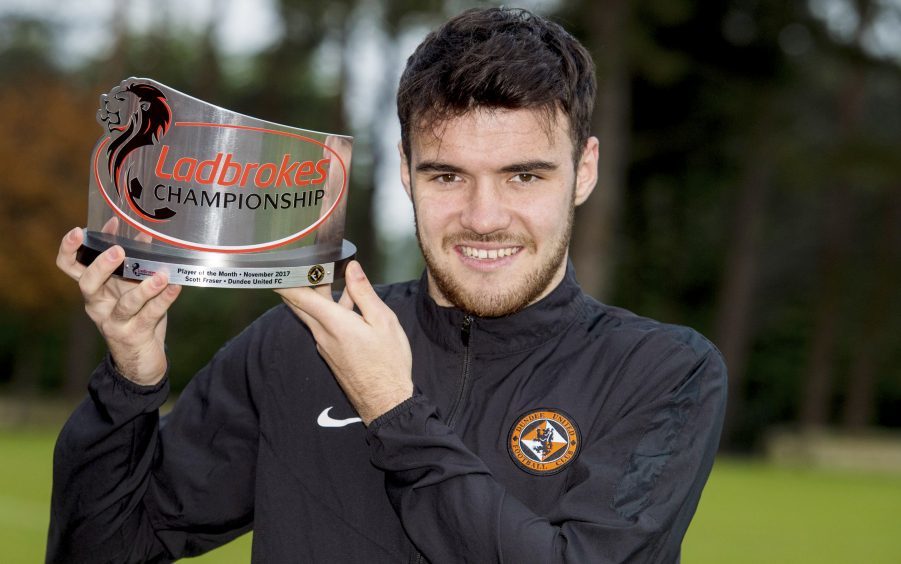 Dundee United's Scott Fraser got the Championship player of the month award and is another with suitors. What chance he'll be moving on in January?
EN: Very remote, I'd say. I spoke to Scott last week when he got the award and his desire to see the job through and help United get back up seems very genuine. That doesn't mean I'm so confident he'll still be a United player next season. If he goes in the summer, he goes. But he's too important to Csaba Laszlo in the here and now to be sold in January. It would be short-termism in the extreme to sell him next month.
IR: Erm, maybe United should think twice before selling their best players in a January transfer window. It could come back to haunt them like that last time…
NR: Fraser is exactly the sort of attacking midfielder who does attract attention and like most clubs in Scotland, United simply could not afford to turn down a decent offer for the player.
Should Allan Johnston be worried about his job at Dunfermline?
EN: Two wins in the last 12 is calamitous stuff and has finished off their title hopes before Christmas. The play-offs would have been their realistic pre-season goal, though. This run can't be allowed to go on forever but I think Johnston deserves a few more games to get the Pars back on track. Their all-guns-blazing performance against St Mirren in September is still my highlight of the season.
IR: Like Eric, I think the title is already beyond them. There is just too much ground to make up and every team above them won't collapse. They would still be one of my tips for the play-off places though.
NR: The Pars are only three points behind Queen of the South in third but Johnston has been in the game long enough to know that his side need a win and fast. With the greatest of respect to Brechin, they have a gilt-edged chance to return to winning ways when they face the Championship strugglers at East End Park on Saturday.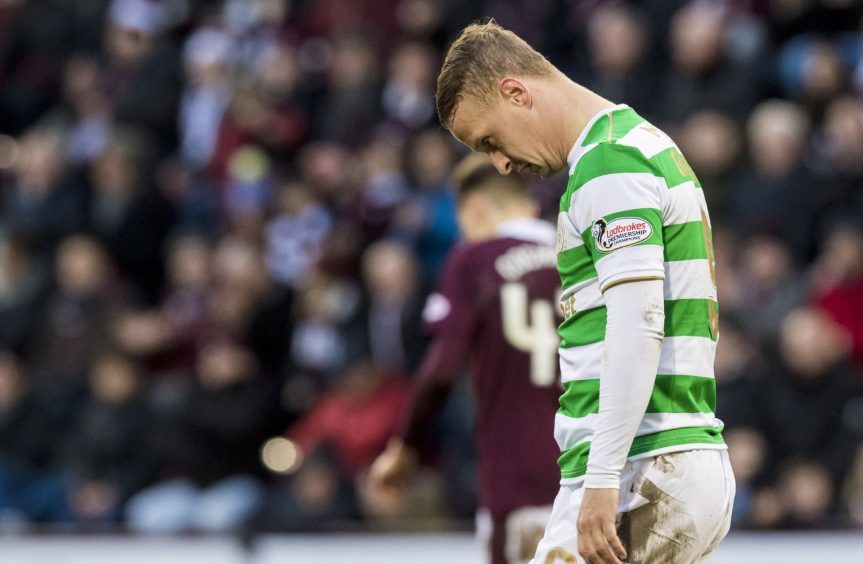 Celtic's unbeaten domestic run is over. Will they just go on another long one now?
EN: Not as long as 69 games, that's for sure. No, I think we'll be back on familiar territory. They'll probably lose about two more games this season and win the title by, say, a dozen points. They're definitely not as good as last season and teams will be more encouraged to have a go after seeing what Hearts achieved.
IR: I did enjoy seeing Hearts win in such style and it would be great to see the mighty fall a few more times between now and May – nothing personal, Hoops fans. However, Celtic will still win the league by a country mile. It's as predictable as football hacks having to work over the festive period. Bah humbug!
NR: I am certain that incredible record-breaking run will not be repeated – I am also equally sure that poor Partick will be on the wrong end of one almighty backlash at Parkhead tonight!