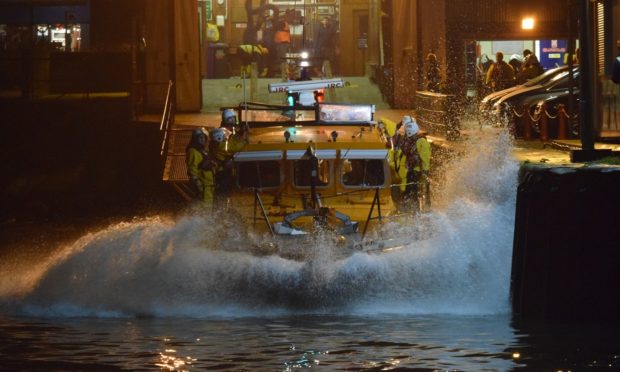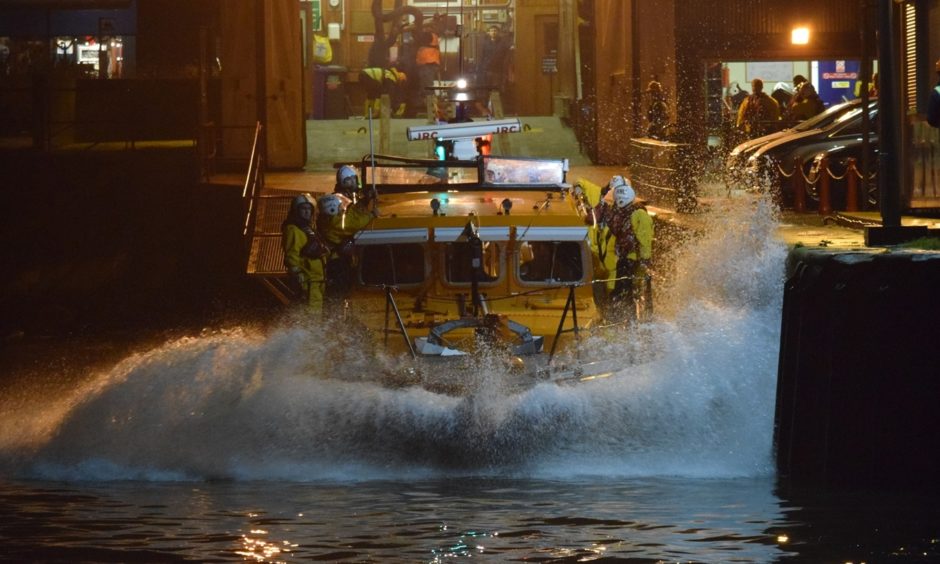 Arbroath's former lifeboat coxswain said he believes he has been made a "scapegoat" over the incident which has cost him his lengthy RNLI career and thrown the town station into crisis.
Tommy Yule said he played no part in the drunken prank involving a Dutch RNLI crew's visit to Angus in October, which triggered a top-level inquiry that has now led to two dismissals and a resignation from the Arbroath crew.
The town's all-weather lifeboat Inchcape remains off service because of a lack of operational crew and local morale has been branded as being at rock-bottom following the chain of events which followed what a source described as "drink-fuelled high jinks".
The inappropriate conduct which sparked the major investigation centred around a prank known as a three-man lift, in which a bare bottom is pushed towards an unsuspecting person's face.
Although it is understood the foreign visitors made no complaint about the antics, RNLI top brass became aware of what had happened and an inquiry was instigated, leading to the Mersey-class all-weather craft being grounded.
Montrose and Broughty Ferry lifeboat stations are providing all-weather cover, and the inshore Arbroath lifeboat Robert Fergusson remains operational.
Mr Yule, 45, who served almost 30 years with the town crew, said "I wasn't involved in the incident. I was off-duty as coxswain that night.
"I was in the room but took no part in anything that happened. I can't be accountable for other peoples' actions. I feel I've been made a scapegoat because I hold the top position."
Allan Russell, also in his 40s and with around two decades of RNLI service, including a ten-year spell as the station's full-time mechanic until around two years ago, has tendered his resignation.
He said: "It's a practical joke, not a serious incident. I think this has been blown out of all proportion. But it is not great for the boat and the town."
In Tuesday's fresh development, the RNLI issued a statement confirming a second crew member had been permanently stood down, and the resignation which has subsequently emerged to be that of Mr Russell.
A spokesman for the organisation said: "This is part of an ongoing investigation and the crew members have the right of appeal.
"We have a duty of care to our volunteers, the individuals involved have asked not to be named and we will respect their wishes. The all-weather lifeboat will remain off service for the time being.
"We're working to get the all-weather lifeboat back on service as soon as possible."
The spokesman added: "The RNLI is 100% committed to saving lives at sea and would never consider taking a lifeboat off service unless there was due cause and reason.
"Our dedicated volunteers represent the values and principles of our organisation and we shall not tolerate any behaviour that brings the work of the RNLI and our people into disrepute. The focus of our investigation is solely into RNLI personnel and there are no third parties implicated."