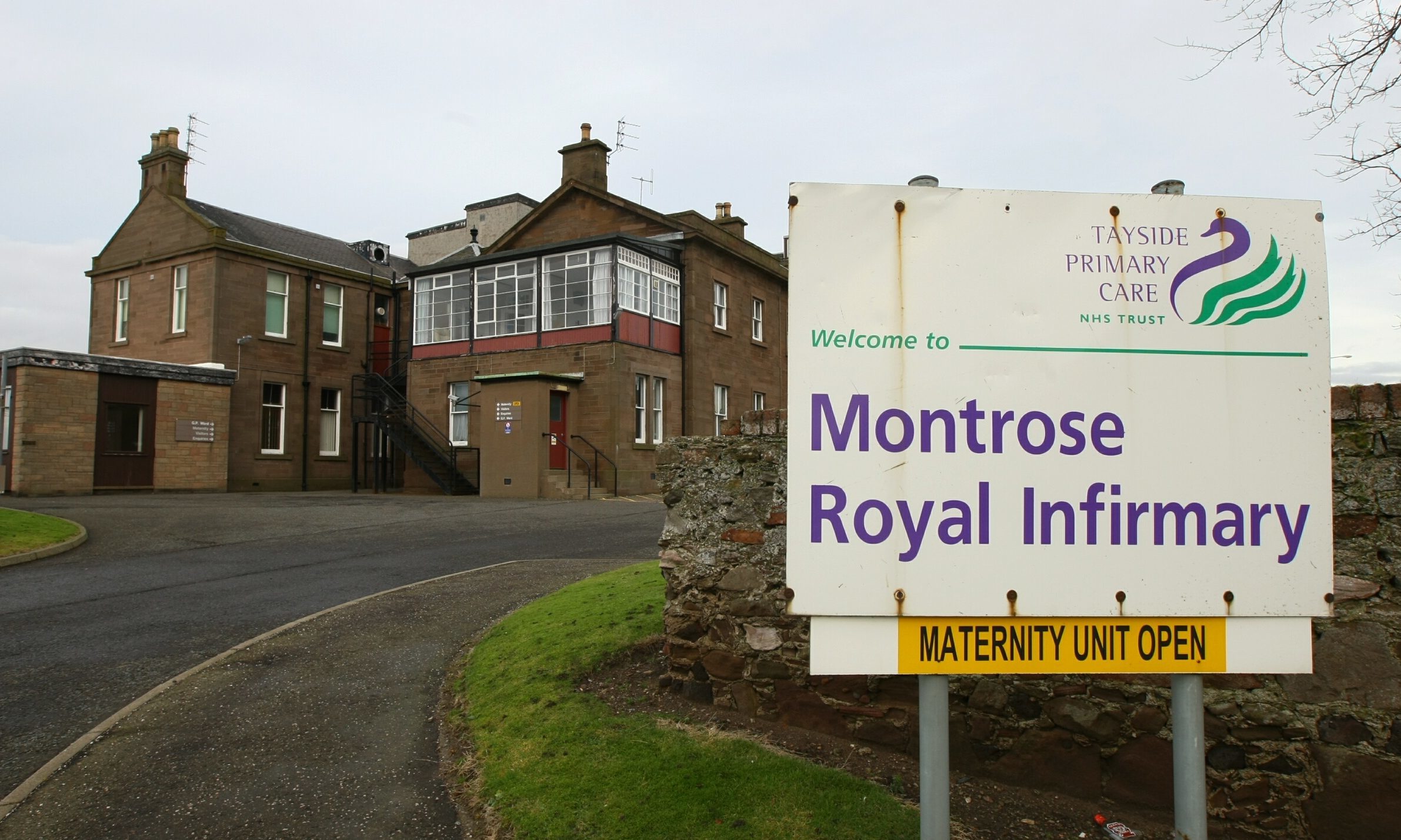 "For sale" signs are about to go up outside Montrose Royal Infirmary.
The final countdown for the historic building begins on March 19 – the cut-off day for local GPs to admit elderly patients — despite a hard-fought campaign to retain local services.
The imposing Bridge Street building has been declared surplus to requirements by the NHS Tayside board.
When  the Angus Health and Social Care Partnership advises it has vacated the premises, the landmark will be marketed for sale.
A spokesperson for the partnership said, as of Friday, seven patients were still being cared for in the hospital, adding: "Any patient who remains in Montrose Infirmary after March 19 will be cared for until their discharge can be arranged.
"GPs in Montrose have arrangements in place to admit patients to Stracathro Hospital in partnership with consultant colleagues once the inpatient beds at Montrose are closed.
"Managers are making the necessary arrangements through the organisational change policy with staff at Montrose Infirmary."
Montrose GPs, councillors and local historians have expressed concerns about the closure of the building.
Issues include the removal of valuable artworks and the loss of money bequeathed by patients and their families for the people of Montrose.
Dr Kristien Hintjens of the Townhead Medical Practice, who has condemned the closure of the GP ward at the infirmary, said: "We have no idea what the health board plan with the items in the infirmary, many of which were bequeathed to the people of Montrose by patients and their relatives.
"I am aware patients and relatives have, over the years, bequeathed large amounts of money, I would think it is thousands of pounds, to Montrose Infirmary and that this is held by the Health Board.
"I have asked if this money can be made accessible in future to the local community for the wellbeing of Montrose citizens but my query was not acknowledged."
Gail Smith, Head of Community Health & Care Services for Angus Health and Social Care Partnership, said: "We are very grateful for all donations which are made for the benefit of patients and staff in our services in Angus.
"The funds will move with the patients and the staff and will continue to be used for the benefit of Montrose patients."
The final death-knell for the infirmary was sounded with the AHSCP's decision to close GP beds as part of its redesign of how inpatient care is delivered across the region.
In January this year, the Integration Joint Board (IJB) for the AHSCP agreed a new care model, developed by clinicians in partnership with staff and stakeholders, which will provide sustainable, safe and effective person-centred care for the future.
It will see inpatient care for stroke, psychiatry of old age, medicine for the elderly and palliative care services delivered from Stracathro Hospital, Whitehills Health and Community Care Centre in Forfar and Arbroath Infirmary.
The environment at Montrose Royal Infirmary was deemed no longer suitable for the delivery of modern healthcare.