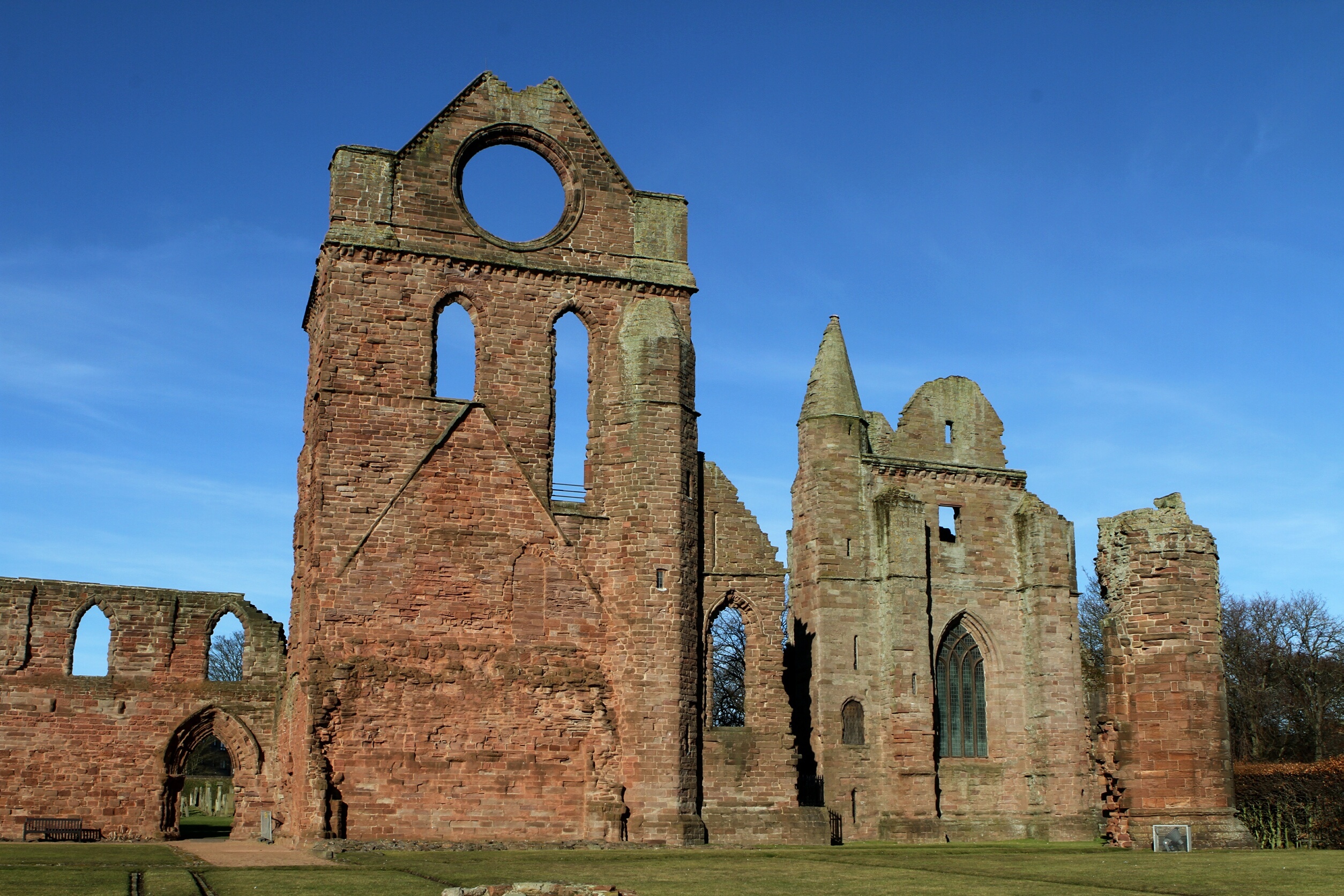 The key players in the design and production of the tapestry which will celebrate the 700th anniversary of the Declaration of Arbroath gathered at the Abbey to discuss the progress of the project.
Andrew Crummy, who designed the Great Tapestry of Scotland, and Aberfeldy-based Angus Ross, a V&A design champion who is constructing a display unit for the new tapestry, met with embroiderer Linda Walker and members of Arbroath 2020, who are organising a series of events to mark the anniversary.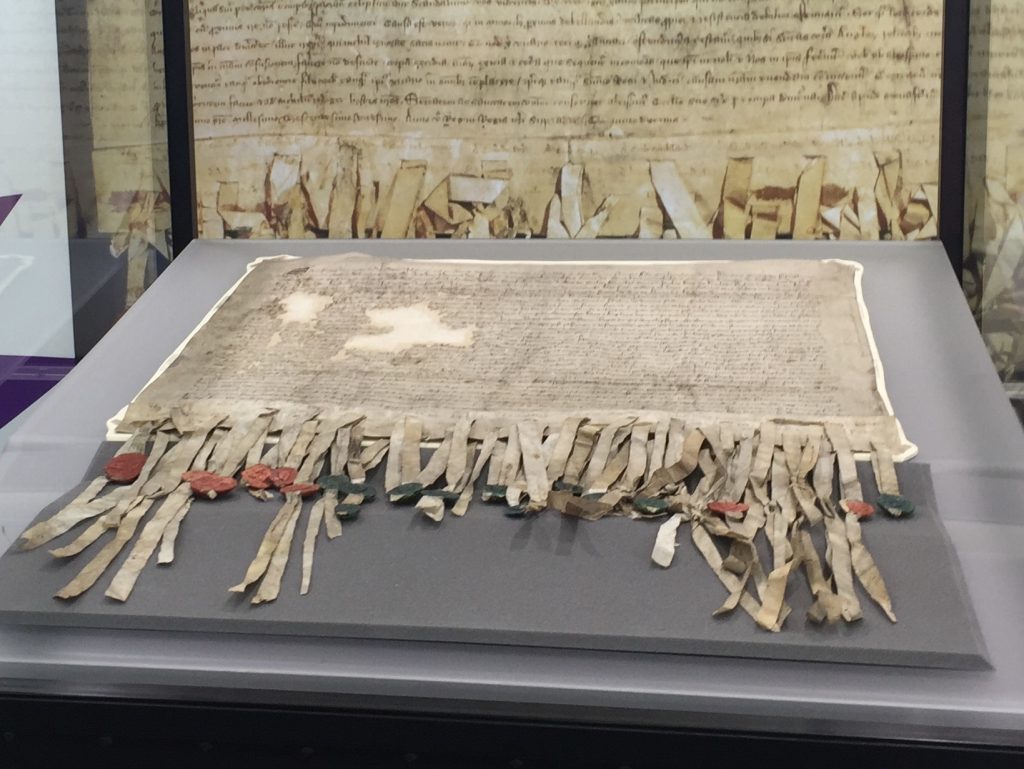 The tapestry will comprise a main panel around one metre tall, with two side panels which have yet to be designed.
The central feature of the main panel is Pope John XXII who received the Declaration at the Papal court in Avignon, with Arbroath Abbey in the background.
Monks, nobles and ordinary people are also featured, along with text from the document, and seals of those who signed the declaration are placed round the main panel, along with their name and title.
Mr Crummy said: "The Arbroath tapestry will be in three parts, with a main central panel, and a smaller panel on each side.
"The design is extremely complex, as it has such an important story to tell, and will look like medieval embroidery.
"Unlike traditional tapestries which would hang in the same place for considerable periods of time, the Arbroath tapestry will be contained in a wooden structure which can stand anywhere and is designed to be moved around to different venues, and even taken on tour.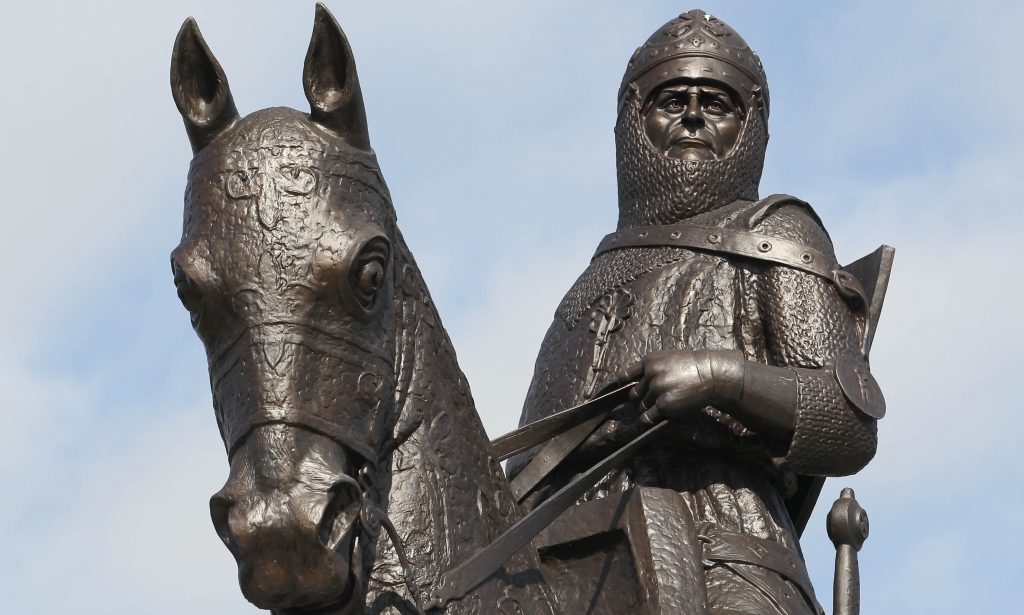 "Of course, the Declaration of Arbroath is hugely significant, both nationally and internationally, but speaking from a strictly visual perspective, the seals of the nobles that are affixed to the bottom of the document are very interesting and have been influential in my work."
Mr Crummy also paid tribute to the team of Angus needlework enthusiasts who are working on the project, describing them as "fantastic".
A concept model of the wooden display unit which will house the tapestry was also unveiled by Mr Ross, who explained the inspiration behind the design: "This was a very interesting project to get involved in.
"On the basis of our discussion of the project, we came up with some themes, and one of the main themes was the accuracy of the story around the declaration.
"The design of the piece is influenced by the idea that the document left Arbroath and was taken to Avignon by sea, and the idea is that the front is based on the sweeping prow of the boat, and down the sides are the masts, and the piece swings open, almost like sails and you then get to see the full tapestry.
Mr Ross added that the model was conceptual, and further discussion might change the piece, with the finer detail yet to be worked out.