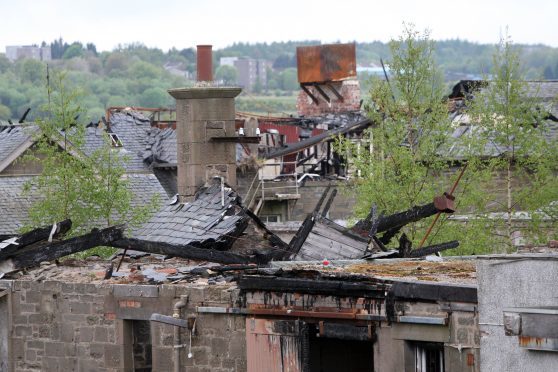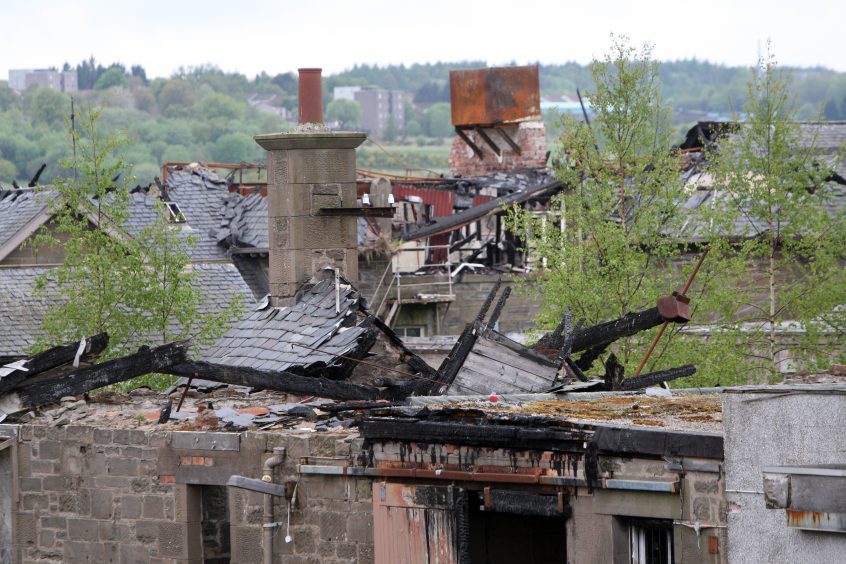 Firefighters have spent over the equivalent of nearly two days dealing with call-outs to the former Strathmartine Hospital in the past five years.
An investigation by The Courier has laid bare the cost of arson at the derelict site which is regularly entered, vandalised and set alight – the latest blaze happening just last week.
A total of 31 hours have been lost to the fire service in battling the spate of blazes, with many more false alarms adding to the burden.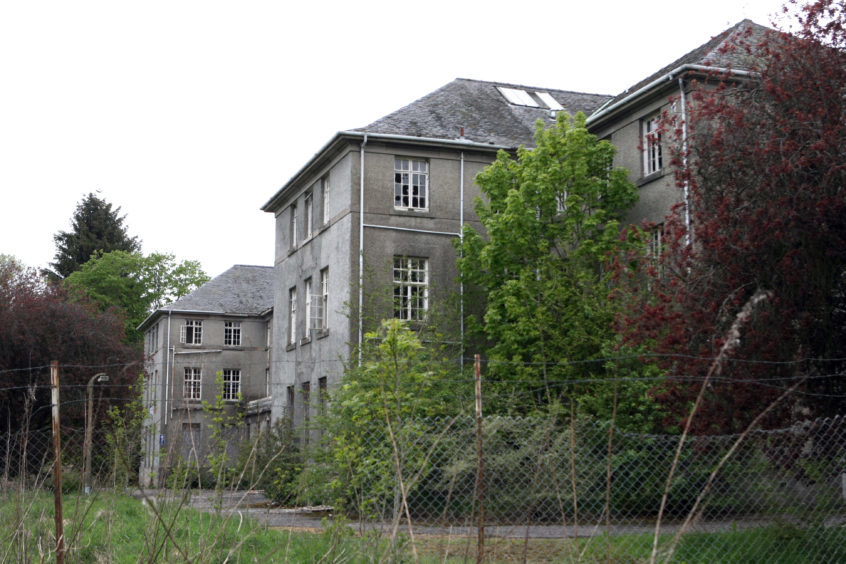 The site — which was a former NHS Tayside facility for people with learning disabilities — closed in 2003 and has been a cause for concern ever since.
Firefighters were called out 60 times in the past five years to the site on the outskirts of Dundee.
The figures include 20 deliberate fires, two accidental fires and 38 false alarms – adding up to a combined 43 hours.
The 22 fires cost crews 31 hours and 35 minutes.
Kirstene Hair, Scottish Conservative MP for Angus, said: "These figures lay bare the cost of arson – Scottish Fire and Rescue have sent out dozens of crews to make Strathmartine safe, time and again since 2015.
"The financial barriers – through payments that will have to be paid to Angus Council and settlement with NHS Tayside – are adding to its uncertain future.
"We need to see much faster progress in redeveloping the site so that the senseless vandalism there stops. If the situation does not move forward, the risk to life from these crimes will only increase."
Monifieth and Sidlaw Lib Dem councillor Ben Lawrie slammed the needless drain on resources.
"Deliberate fire-starting at Strathmartine Hospital has been a persistent problem over the years," he said.
"As the days start to get longer for summer and young people start to spend more time outdoors in the evenings I would encourage parents to make sure they know where their kids are.
"This kind of behaviour is a drain on the time of our fire service and poses a serious danger to those involved as well as giving a bad reputation to young people who on the whole are responsible and mature citizens."
Gordon Pryde, Local Senior Officer for Dundee, Angus, Perth and Kinross, said unoccupied buildings can be targeted by malicious fire-raising.
He said: "For some, these structures can appear to be an area for adventurous play, however the danger of harm is very real.
"There are a number of multi-agency educational initiatives already under way in an effort to educate communities on the dangers of deliberate fire-setting.
"Education is key in reducing instances of deliberate fire-setting because there is no doubt that the actions of those who set deliberate fires can have a significant impact on the work of firefighters.
"Such activity is not only reckless and dangerous but can divert SFRS resources away from genuine emergencies.
"It must be said that through robust and flexible strategic planning, our crews are always ready to respond to any incident to keep our communities safe.
"Nonetheless, those responsible for starting deliberate fires need to understand their actions could have very serious consequences."