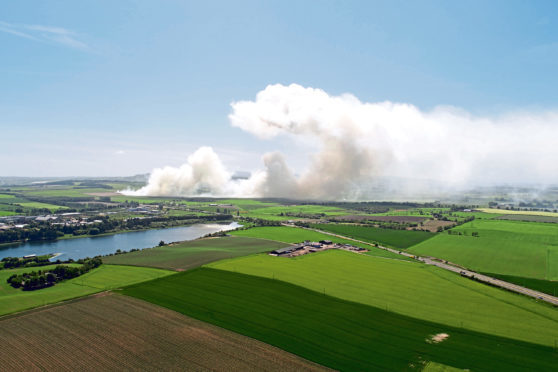 Columns of smoke were visible for miles as firefighters raced to a field fire near Forfar on Tuesday.
The blaze was reported at about 1.50pm, with emergency services arriving to find a large area of straw ablaze across a 984ft front.
One hose reel and beaters were used to extinguish the fire.
The incident was dealt with shortly before 4pm.
There were no casualties reported, and the cause of the fire is unknown at present.