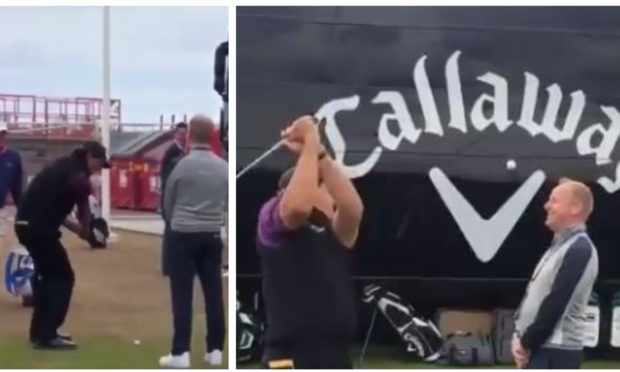 A video of a golfing star pulling off an amazing flop shot in Angus has gone viral.
Phil Mickelson was filmed at the Open Championship in Carnoustie hitting a ball straight over the head of man standing just feet in front of him.
it appears that Phil has not, in fact, lost his mojo pic.twitter.com/j2J0e6dTGY

— Dylan Dethier (@dylan_dethier) July 17, 2018
Remarkably the brave volunteer, former European Tour pro Gary Evans, emerged without a bruise.
Golf Magazine's Dylan Dethier captured the trick in slow motion on Tuesday.
He posted: "It appears that Phil has not, in fact, lost his mojo".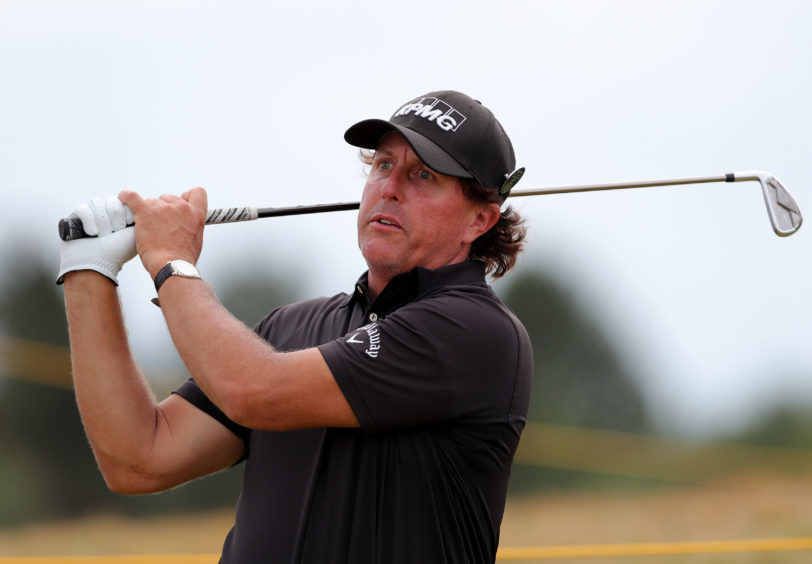 Footage said to have been captured by Mickelson's brother and caddy Tim was also shared online.
VIDEO: 'There is a complete buzz' – Golf fever grips Carnoustie as Open Championship gets under way
The first person you tag has to let you try a flop shot on them ??

? @timmick29 pic.twitter.com/9yW87Ib4pB

— The Open (@TheOpen) July 17, 2018
It isn't the first time Mickelson has pulled off such an amazing flop shot.
The American is among the golfing stars to have arrived at Carnoustie for practice ahead of the Open.
Tens of thousands of golf fans are due to make their way to the Angus town for the 2018 Open this week.
EXCLUSIVE: Open triumph for Justin Rose would 'feel like it was pre-written'
More and more private jets have been appearing at Dundee Airport as the rich and famous arrive for the competition.
We seem to be collecting @GulfstreamAero aircraft @DNDAirport. Another due in later today for @TheOpen @carnoustiecntry. Must be the first class #vip service we provide. #bestweeairport pic.twitter.com/0HECh9DToL

— Dundee Airport (@DNDAirport) July 17, 2018
For more on the Open, click here.